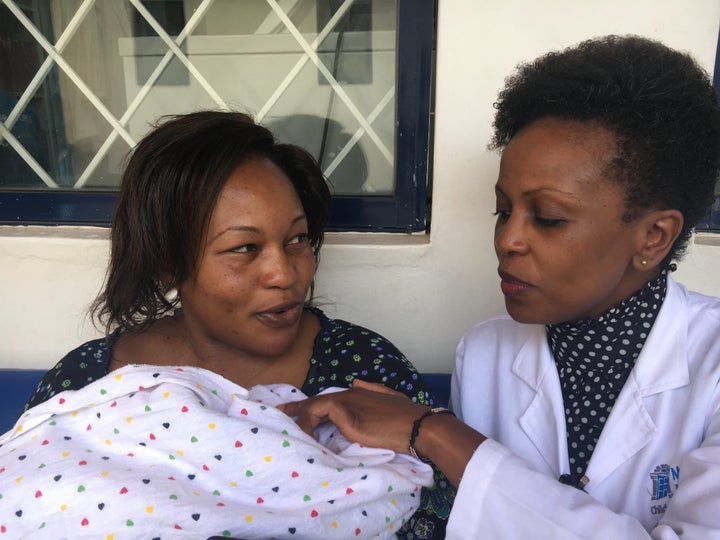 The story of one family planning clinic in Nairobi shows how President Trump's decision to cut U.S. funding to any organization that so much as discusses abortion with its patients could threaten everything from HIV prevention to GBV counseling.
NAIROBI – As the U.S. presidential election campaign was unfolding on the other side of the world, one of the many markets selling cheap suitcases and clothing in the Eastleigh neighborhood of Little Somalia, in Kenya's capital, Nairobi, decided to rebrand itself The Donald Trump Business Centre.
Now, days into its namesake's presidency, the aspirational marketplace finds itself next to a health clinic that will lose vital funding as a result of a recent Trump policy on family planning. Due to the reinstatement of the Mexico City Policy – or the Global Gag Rule – which cuts U.S. aid funding to charities that provide, support or discuss abortion, the Marie Stopes International (MSI) Eastleigh clinic can no longer accept the U.S. government money it was going to use to extend its free contraceptive services to thousands of women in rural areas.
"What happens now, with all the pregnant women? I think it's going to be catastrophic," says Carolyne Nduhiu, an obstetrician the MSI Eastleigh clinic.
In a country where access to contraceptives is low but the need is high, Nduhiu knows that women who want to terminate their pregnancies will do so by any means, usually because they can't afford to care for another child. As a former obstetrician who has worked at Nairobi's largest hospitals, she has seen women, and especially girls, arrive butchered by backstreet abortions and then leave in body bags.
"I saw a young girl, a 16-year-old, who came in with her intestines hanging out of her vagina," says Nduhiu. The girl died before surgeons could save her. Perforations to the uterus and the accidental extraction of intestines are not uncommon occurrences with abortions performed by untrained personnel, says Nduhiu, and doctors often see women with severe bleeding, trauma and infections after botched attempts to terminate a pregnancy. Unsafe abortion is a leading cause of maternal death in Kenya.
Nduhiu now performs abortions for MSI within the context of Kenyan law, which allows for the procedure if the woman's life or health is at risk – other donors, mainly from Europe, will continue to fund MSI's abortion services. But because of the gag rule, MSI operations in Kenya will lose out on a $3 million deal the organization was about to sign with USAID to provide contraceptives to around 75,000 more women in rural areas and to train public healthcare workers on how to provide longer-term family planning methods.
Other organizations that rely heavily on U.S. funding – which last year totalled over $600 million for international family planning and reproductive health services – will have to choose between shutting up about abortion or shutting down some of their other aid-funded programs.
The last time the Global Gag Rule was enacted, in 2001, the loss of U.S. funding was devastating to many family planning programs around the world. According to the Guttmacher Institute, organizations in Kenya that were providing vital healthcare to impoverished communities were forced to cut some of their activities and community-outreach programs, while government-run clinics – which were exempt from the policy – "were never able to pick up the slack nor regain the trust of women turned away by the NGOs." A 2014 report shows how reliant Kenya is on U.S. donors: USAID's budget for health and HIV/AIDS in the country was equal to half of the Ministry of Health's entire budget.
"If we're not able to offer a safe option, we'll have the backstreet abortions mushrooming, and we'll have complications. I'm foreseeing a lot of mortality and morbidity for women," says Nduhiu.
In Nairobi's slums, "quacks" running private clinics or doing home visits charge between $10 and $30 to terminate pregnancies that often send their patients to hospital requiring urgent treatment or surgery, including, sometimes, hysterectomies.
According to Dana Tilson, MSI Kenya's country director, more than 1,200 women die every year in Kenya because of complications due to unsafe abortion. "That's the equivalent of a busload of women every day, driving off a cliff," she says.
At the MSI Eastleigh clinic, one patient, a single mother with one baby, spoke about why she had come to the clinic to get the drug misoprostol to induce abortion.
"Otherwise, I'd be dying," if forced to resort to a backstreet abortion, she says. "They [women] end up with their internal organs damaged and they die due to excess bleeding."
In another room, a woman seeking contraceptive care spoke about two women she knew who died after botched abortions.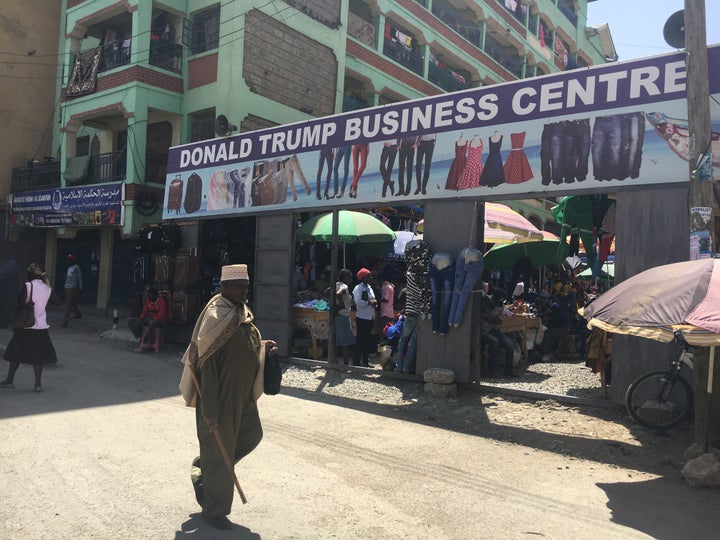 First introduced in 1984 under President Ronald Reagan, the Mexico City Policy returned under George W. Bush. According to the World Health Organization, over the course of the Bush presidency, the abortion rate in 20 countries in sub-Saharan Africa increased from 10.4 per 10,000 woman–years (the number of reproductive years in the life of a sexually active woman) to 14.5 per 10,000 woman–years.
Global health experts fear the reinstatement of the Gag Rule could undo gains made in other healthcare sectors, since clinics and family planning organizations often use their abortion services as a gateway to providing other treatments such as HIV/Aids prevention and treatment.
"It's no longer a question of just providing a safe termination of pregnancies," says Izugbara of the APHRC. "We've got lots of things that go together with those services, like HIV prevention, GBV prevention, even issues around family planning like childcare and child nutrition counseling."
MSI obstetrician Nduhiu shakes her head as she thinks about going back to the way it was eight years ago, when unsafe abortion "was rampant." She says she has a message for Donald Trump.
"Look beyond America. I think I would say that he should look beyond his nose," she says. "In Africa, Kenya, women will suffer. And there will be blood on his hands."
Related
Popular in the Community