What can you do to help yourself, family, friends -- and why not everyone? -- to heal from and perhaps avoid deadly diseases? Why not share your personal health data to help a new multi-industry, collaborative effort to improve therapies?
UCSF Chancellor Susan Desmond-Hellmann is a leader in advancing precision medicine, which calls for disease treatment that integrates genomic knowledge and other molecular research with input from patients' health records, along with social and environmental data.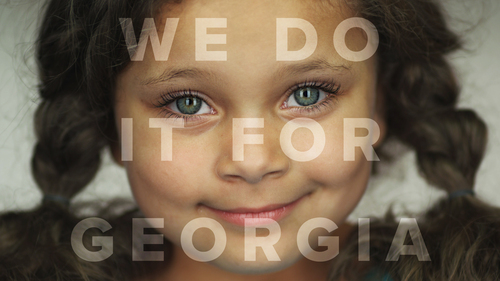 Ideally, precision medicine will lead to improved diagnosing and customized treatment based on personal genetics, and include a feedback loop to monitor effectiveness. UCSF already has a number of related initiatives on board, including:
A study on fronto-temporal dementia -- more common in people under age 60 than Alzheimer's disease -- that is integrating all known data on the disease, with the goal of homing in on the genetic and molecular causes.
A large-scale breast cancer project that tracks patients' progress during a clinical trial, charts it against population-based data and adapts therapy accordingly.
A collaboration with Kaiser Permanente on a genetic database tied to environmental exposures, telomere lengths and in some cases decades of electronic health records.
David Arrington, UCSF spokesperson, says MeForYou aims to drive conversation about something we all own -- individual genetic and health data -- and someone we know whom might benefit from it. Now in its initial phase, the campaign simply asks users, "What can you do?" prompting them to share their photo and dedicate their efforts to the health of one or more people.
"Never before in history have we had the right convergence of infrastructure, computer power and understanding of biology," Arrington says, "and now we need to change the social contract. We're trying to put a new thought into the public consciousness of, medically speaking, what can they do for someone else? What can I do to take a meaningful step? And then, If I can pledge to help this person, why not the general population?"
UCSF is still working to gather partners in the effort, which could include advocacy groups, non-profits, biomed and health tech companies and insurers, and to work out logistics on how to scale it up, ideally to a global level. Still, most integral to its success are contributors, who will receive email updates about the initiative as it progresses about how to go about contributing data.
"This is a grassroots effort. Our hope is that people will start showing up to their checkups being well-informed, and say, 'I see you're entering something in my medical records. Where's that going? How is it helping my family and my kids?'" Arrington says.
Reprinted with permission from TEDMED.com. Photo: UCSF
Related