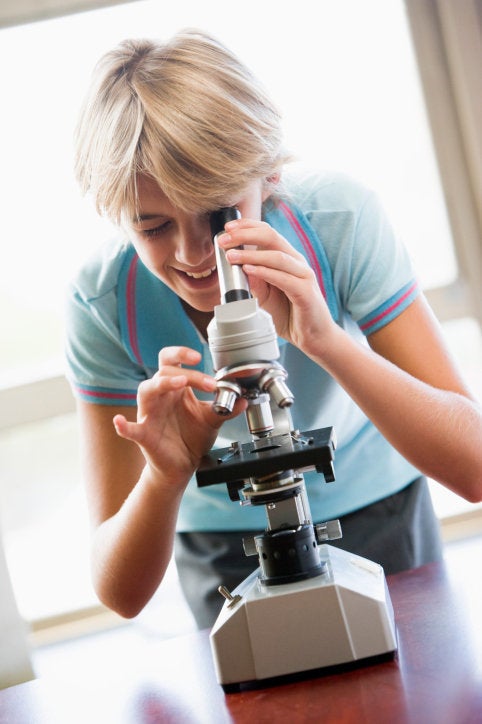 We're in the midst of National Public Health Week. After a year of constant jabbering about medical care, last month's heated debate and President Obama's signature just days ago, this event might seem anti-climatic. It's not. Rather, this week - with its emphasis on health literacy and preventive care - seems a perfect segue into a decade of progress in medicine.
"An educated public is essential to improving individual health and wellness" says Georges C. Benjamin, M.D., executive director of the American Public Health Association. "Today's technological era allows patients to be better informed."
The U.S. lags behind most industrialized nations in math and science education. The usual grumble on this - that we're losing our competitive edge in industry and technology - is a matter of business, a concern leading corporations like Westinghouse and Intel to sponsor science competitions and Congress to enact bills like the "America COMPETES Act" of 2007. But on the matter of health, whether that's private or public, there's little said about the boon of education mixed with enhanced, public access to medical information and technology.
As things stand, there's a huge disconnect between what doctors and other scientists know and what most patients grasp. To bridge this gap, physicians need do a better job talking to patients in plain language. Still, the practice of medicine becomes more efficient and effective, when people enter doctors' offices and hospitals with some basic math and science concepts in-hand.
Knowledge of biology - terms like cells, DNA and mutations - is tough to take on when you're first confronting leukemia or another serious diagnosis. (This point is well-articulated, from a family's perspective and in retrospect, by Rebecca Skloot in The Immortal Life of Henrietta Lacks.) On the math front, fractions and percentages matter; these are essential in understanding probabilities, whether you're trying to assess the risk of developing Alzheimer's or weighing potential risks and benefits of a diabetes treatment.
"Science education will improve patients' understanding of medical advice," says Dr. Francis Eberle, Executive Director of the National Science Teachers Association." He points to the NIH-sponsored Clear Communication initiative, which indicates "health literacy incorporates a range of abilities: reading, comprehending and analyzing information; decoding instructions, symbols, charts and diagrams; weighing risks and benefits; and ultimately, making decisions and taking action."
"A well-rounded science foundation will give people the tools to dialogue with health care professionals and not be intimidated by doctors," he says.
That's the key - when patients are educated, they're less vulnerable. They understand what's happening, ask better questions and can access additional information should they choose.
Last week, when President Obama signed the Health Care and Education Reconciliation Act of 2010, he indelibly linked education and medical care in the U.S. This legal connection may be fortuitous - or reconciliatory, depending on your view. In practice the relationship is no accident. That's because education fosters better health. I think it a bargain, two-for-one, all around.