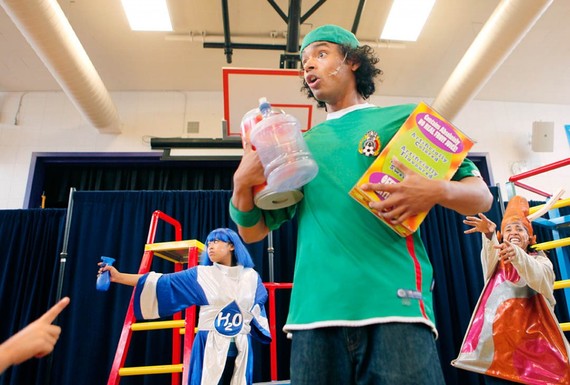 The Institute of Medicine reports that students in kindergarten through 12th grade get only four to six hours of nutrition education per school year. In a culture where more than a third of young Americans are obese, it's worth looking at what helps these students retain the information they need to maintain a healthy weight. Simply put, fun and creative engagement can make a lasting impression. Lessons relayed through theater productions, walking initiatives, and the empowerment of youth leaders have proven effective at improving physical activity levels, educating youth on healthy eating habits and helping them confront body-image and other age-sensitive issues.
The Power of the Play: Educational Theater
At a health system and provider like Kaiser Permanente, where one in five of its more than 10 million members are in school, effectively teaching young people about healthy living is fundamental. Across its eight regions, the Educational Theatre Program communicates messages of prevention, well-being and health to children and adolescents in schools. Interactive productions feature young and diverse professional actors and incorporate comedy, slang, hip-hop, dance, role playing and puppetry to teach about a range of issues from healthy eating to domestic violence to STDs. Productions such as Nightmare on Puberty Street, Give Peas a Chance and The Amazing Food Detective show young people how to make healthy choices for themselves and build a positive self-image.
Part of the Educational Theatre Program's success is that students are able to relate to the themes and the information stays with them. A 2012 study by the Center for Community Health and Evaluation asked third- and fourth-graders four health-related questions before and after watching an educational theater production. Researchers found that the kids' ability to learn and retain information about healthy eating and active living behaviors dramatically increased after viewing the show. The sample included 47 schools and nearly 3,000 students throughout the country. The share of children who correctly answered the health questions increased from 17 to 63 percent immediately after the performance, and had only slightly declined three weeks later.
There's some evidence that this program results in positive behavioral change in addition to increasing retention of health information. After watching a show Peace Signs about dealing with conflict and anger in more positive ways, students at Los Cerritos Elementary School in South San Francisco, Calif., were making fewer trips to the principal's office for discipline. At Sequoia Elementary in Oakland, Calif., the principal noticed that students were singing songs from the Peace Signs performance weeks after the event. The staff painted Peace Signs murals in the form of stoplights on the school walls to reinforce the program's messages of "stop, think, act -- make a positive impact."
In Colorado, Educational Theatre actors and educators have joined forces with local health organizations to engage high school youth as leaders and advocates for health in their communities. Out of these efforts, youth collaboratives have been formed to address issues ranging from hunger and nutrition to body-image issues and drug, alcohol and tobacco use. Using performance, blogs, and multimedia, the collaboratives are giving young people the tools to handle these difficult issues. One participant, Alysh, 17, writes, "Every single one of the bright, creative and driven individuals I have had the pleasure of working with at CHAT (Community Health Action Team) does something else extraordinary outside of our monthly meetings. Speaking solo at a TEDx Mile High conference, starting a school health club, putting on a play-writing contest, creating an outdoor classroom... Youth voice is power, youth voice is action, and youth voice is change."
Harnessing Technology and Reinventing Recess
Kaiser Permanente and other funders in health care have supported similar non-traditional methods of learning to engage students and impart messages about health and well-being. The Walking Classroom Institute has pioneered the idea of using audio players with pre-loaded podcasts aligned with common-core curriculum to get elementary school kids out of the classroom, learning as they walk and move. The podcasts are infused with positive messages about nutrition, safety or fitness that are reinforced throughout the activity. Playworks, an Oakland, Calif.-based organization, uses structured recess programs to engage students in play-based learning that teaches problem-solving skills and social and emotional coping behaviors. Their methods have been touted as highly effective in reducing bullying and other exclusionary behaviors and enhancing learning readiness.
Broadening the Movement for Health Education in Schools
How children and adolescents learn is just as important as what they learn. Health education (and really, any form of education) is most effective when it engages the senses, imagination and inherent creativity. Non-traditional forms of learning can impact lives and set up young people for success. These methodologies are most effective when they are part of a larger, multi-faceted approach to health, one that builds peer and community support and healthy options into the places where people live, work, and play. Beyond schools, it will take others to get involved in teaching lessons of health in creative ways to have a broader impact. But schools are ground zero for this successful tactic to develop habits that can last a lifetime.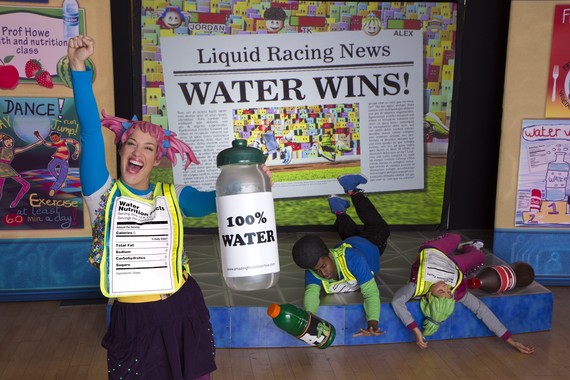 Note: Samantha DuPont and Sengyeon Lee of Kaiser Permanente also contributed to this post.
Related
Popular in the Community