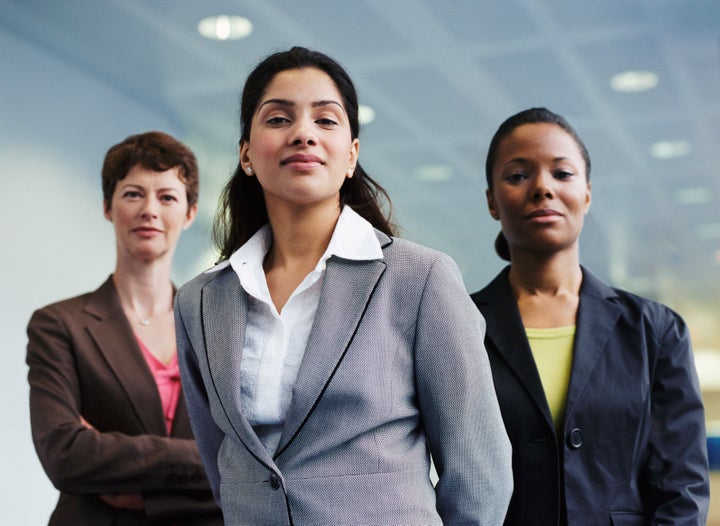 We introduced Huffington Post readers to HERproject last year as an example of business successfully working with women. HERproject, a factory-based women's health education program, continues to empower female workers to address reproductive and other health issues and prevent health risks in more than 80 factories in Bangladesh, China, Egypt, India, Indonesia, Pakistan, and Vietnam.
A new study of HERproject released today by BSR and the Levi Strauss Foundation shows that companies that advance women's health education also deliver significant business benefits.
The study looked at absenteeism and turnover rates to determine quantitative business benefits of the program in four factories in Egypt and Pakistan, and the results clearly demonstrate the value of investing in women's health. In one factory in Ismailia, Egypt, absentee rates fell from 19 percent to 10.7 percent, and turnover decreased from 14.5 percent to 8.1 percent. This represents an estimated savings of $48,000 -- or four dollars in savings for every dollar invested in the program.
This was not an isolated result. Factories surveyed showed both tangible and intangible benefits. Three out of four factories in the study achieved reductions in absenteeism and turnover; decreased production errors as a result of improved worker retention, concentration, and performance; and many other benefits.
Factories also reported gains in workforce development: Nurses, supervisors, human resource officers, and line workers picked up new skills and increased confidence. More workers took advantage of services offered by factory health clinics and were more satisfied with the clinics' offerings, leading to improved worker satisfaction with management in general. Indeed, several factories saw enhanced recruitment potential: As one manager put it, "Our labor pool has increased tremendously." Finally, factories appreciated recognition they received from buyers who were impressed with the program and its impact on workers.
Of course, investing in women's health is also the right thing to do.
Even so, the business case matters tremendously. Why? Most of all, it matters because it helps make women matter -- to their supervisors, to their peers, and to themselves. If money is saved through the betterment of women's lives, and we're able to prove it, such findings can create a ripple effect to encourage further investments in women's health throughout the extensive global supply chains that employ millions of women in all corners of the world.
As Levi Strauss & Co. CEO John Anderson said of the program in May 2011, "We see this as an indispensable component of a true sustainable growth story. It is a business plan and an investment plan that will work for people and business."
We believe this study lays the foundation to establish women's health as a mainstream investment area for manufacturing companies, and a valuable way to demonstrate to their customers, the world's biggest international brands, that they are serious about fair labor practices and a highly productive workforce. HERproject offers an innovative model for achieving these objectives, and over the next year we will build out the methodologies, tools, indicators, and partnerships required to take our model to scale effectively.
Many companies debate how business can align its objectives with urgent social needs. HERproject is proof of what's possible. With the world's economy stuck in neutral, the opportunity to unlock women's potential is too important an opportunity to pass up.
REAL LIFE. REAL NEWS. REAL VOICES.
Help us tell more of the stories that matter from voices that too often remain unheard.