Collaboration among grantees is one of those Utopian ideals pushed by funders—in the same vein as zero percent overhead or a seamless scale strategy—that can cause grant recipients to lose time, momentum, and healthy heads of hair. While we desire to forge (force?) connections between exemplary grantees, the reality is that ideas (even great ones) don't often move across borders, fiscal years, beneficiary classes, or organizations as easily as we would like. So it's refreshing to read the guest post below by Jennifer Schechter, co-founder and CEO of Hope Through Health, about the partnership between two organizations in the vanguard of global community health.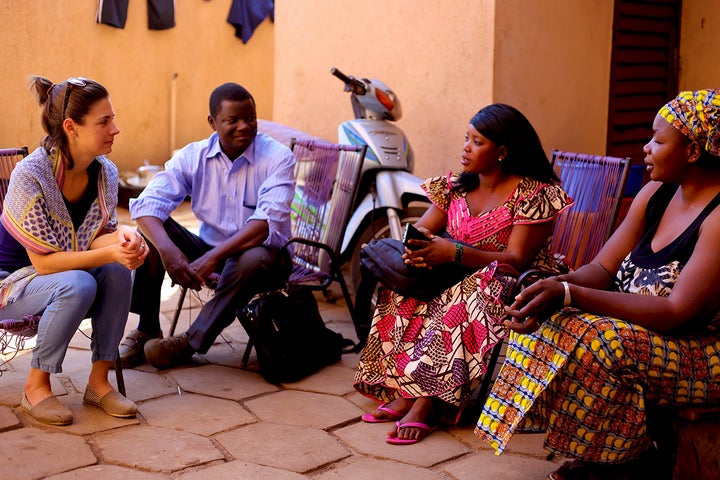 I walked behind a confident young woman as she entered the compound's courtyard. In this arid part of northern Mali, trees were few and far between. A new mother, holding her infant daughter, was seated along a shady wall, seeking refuge from the midday heat. Upon seeing us, the young mother jumped to her feet and offered a warm greeting. The two women exchanged smiles, together glowing over the bright infant who was not yet a month old.
The scene felt familiar, yet this was my first time in this remote village, more than 700km from the capital of Bamako. I was observing the home visits of a dynamic Community Health Worker from the organization Muso, but I could have just as easily been observing a Community Health Worker through my own work with Hope Through Health in northern Togo. The welcoming interactions between Community Health Worker and patient so closely resembled the home visits I've observed in rural Togo that I felt quite at home. Despite the differences between the two countries' geography, landscape, livestock, and climate, the similarities between the lifesaving work being done by Muso in Mali and Hope Through Health in Togo are remarkably comparable.
Mali and Togo share the unfortunate distinction of being at the epicenter of the global mortality crisis. Worldwide, more than 300,000 mothers and nearly six million children under five lost their lives in 2015. While Mali and Togo are home to some of the highest maternal and child mortality rates in the world, the majority of deaths in these countries are the result of preventable illness. Therein lies our hope: we believe that we have the tools we need to end preventable deaths of women and children. To accomplish this goal, Muso and Hope Through Health are working in partnership with their countries' respective Ministries of Health to advance a proactive approach to ensure health for all.
Since 2004, Hope Through Health has been providing high quality healthcare to thousands of individuals living with HIV/AIDS in northern Togo. Based on this success, in 2015, Hope Through Health was invited by the Government of Togo to reinforce maternal and child health at some of the poorest performing health centers in northern Togo. Presented with the opportunity to refine our model, Hope Through Health scanned the globe for best practices to incorporate into our Maternal and Child Health program. Hope Through Health was impressed by Muso's early results, which documented a more than ten-fold reduction in child mortality. We explored the idea of partnering to adapt and test Muso's proactive community case management (ProCCM) model in Togo. Since then our organizations have collaborated closely, using coordinated research methodologies, aligning common indicators, and sharing results and challenges. As a result, the ProCCM approach is now being tested across 13 different sites in two countries, with the potential to accelerate global efforts to improve maternal and child health and survival.
While Muso and Hope Through Health formalized a partnership over a year ago, our first technical exchange site visit was conducted in January. It enabled the Hope Through Health team to observe firsthand the Muso model that inspired our own. The exchange also promoted a deeper sharing of best practices, lessons learned, challenges, ideas for improvement, and perhaps most importantly, expressions of solidarity and encouragement. From the first conversation, it was clear that our organizations are striving for common goals and facing similar challenges. The affirmation that we are each working as part of a broader, global movement for systems-change was the overarching theme that ran throughout our weeklong stay. For teams who are often viewed as the proponents of "radical" ideas within our local contexts, the feeling that there are others out there fighting for the same changes was empowering.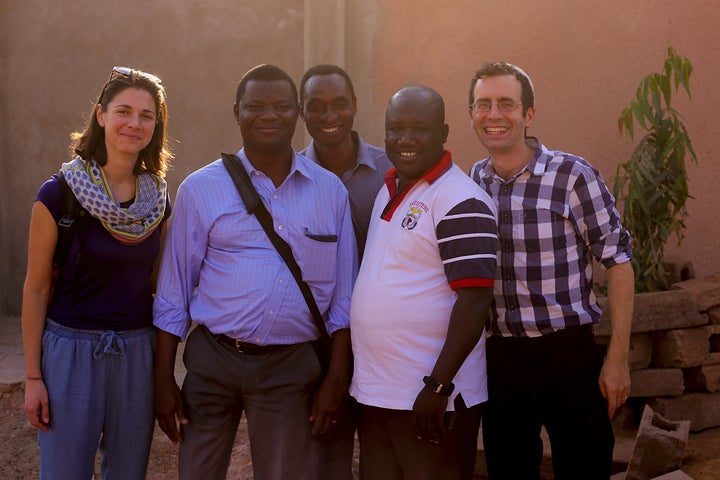 This site visit proved beneficial in many practical ways. The Hope Through Health team observed program elements that we plan to adopt and adapt to the Togolese context. These include Muso's emergency evacuation system, which equips each clinic with a customized motorcycle ambulance, as well as Muso's proactive approach to pregnancy detection, through which Community Health Workers administer home-based pregnancy tests as a means to both enroll women as early as possible in prenatal care as well as to provide an opportunity to initiate family planning. Muso Community Health Workers are also trained and equipped to deliver certain family planning methods in the home, an offering Hope Through Health is eager to explore.
After seeing Hope Through Health's presentation on our Clinical Mentoring and Quality Improvement models, the Muso team expressed interest in the possibility of adopting and adapting these approaches to strengthen their own clinical capacity building approach. Both our teams gained valuable insights, expanded our critical thinking and built lasting relationships that will enable the continued exchange of technical ideas and support over the years to come.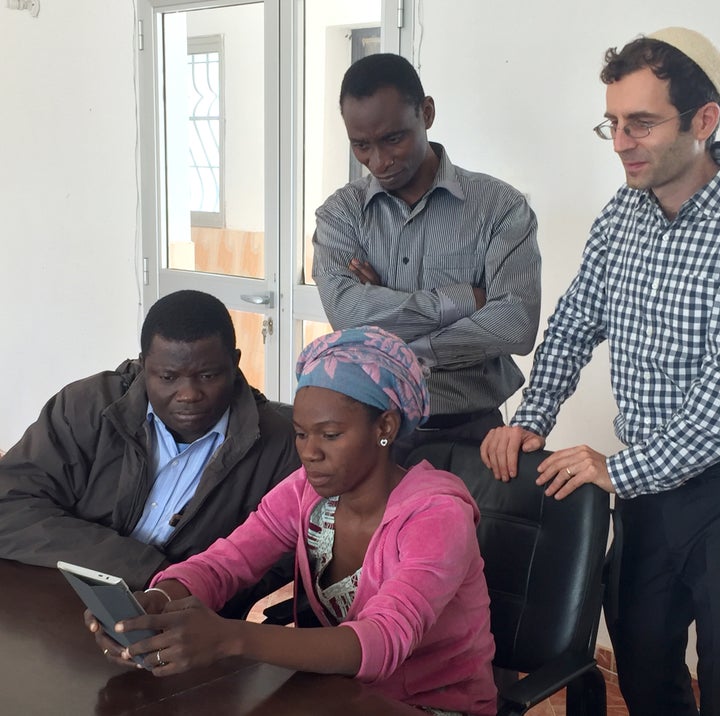 This learning exchange, made possible through the generous support of Mulago Foundation and Segal Family Foundation, was an invaluable opportunity to deepen the partnership between two ideologically and pragmatically aligned organizations. Given the scope of the challenge we face, partnership, collaboration and solidarity are absolutely essential to achieving our vision of a world in which healthcare for all is a reality for everyone, everywhere.
Related
Popular in the Community