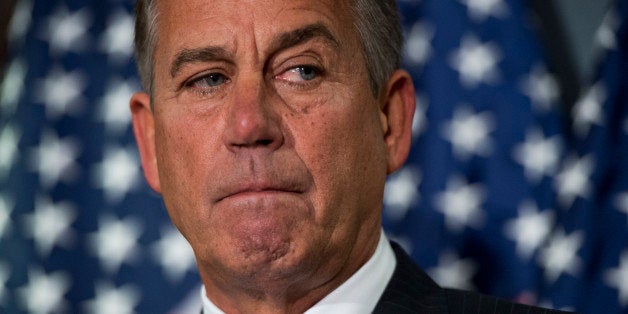 Health and Human Services Secretary Kathleen Sebelius let loose a bombshell during her appearance before a congressional committee Wednesday: Health insurance will cost more next year than it does this year!
Enter House Speaker John Boehner (R-Ohio).
Here are some other things that are "likely" to happen in 2015: The sun will rise every morning, "The Big Bang Theory" will be popular, and the Chicago Cubs will not win the World Series.
Health insurance premiums go up. That's what they do. Health insurance gets more expensive every year, like pretty much everything else. In fact, health insurance gets more expensive faster than lots of things, such as wages and overall economic growth.
This chart from the Henry J. Kaiser Foundation and the Health Research and Educational Trust, based on a survey of employers, shows just how much costlier health insurance has become. Since 1999, premiums for a single worker rose almost 270 percent.
Those figures refer to job-based health insurance, so prices are different than the cost of individual coverage available via Obamacare's health insurance exchanges, which are for people who don't get coverage from employers. Comprehensive data on the individual market are harder to come by, but a report from online insurance broker eHealth about the products they provide shows rate increases are the norm for these plans, too.
Health and Human Services Secretary Kathleen Sebelius said health-insurance premiums are "likely to go up" in 2015, an acknowledgment that the Obama administration doesn't believe the sweeping changes to the health-insurance marketplace will end premium increases in the near term.
Here, the newspaper appears to take President Barack Obama's administration to task for not believing something it never claimed to believe in the first place: That, within the remarkably short period of 24 months, decades of health insurance rate hikes would suddenly reverse themselves.
And here's how the Daily Mail characterized the Health and Human Services secretary's banal statement: "Sebelius admits Obamacare will raise health insurance premiums in 2015."
Granted, Obama and his deputies shoulder blame for making it easy for people to believe that acknowledging something as obvious as increasing health insurance premiums constitutes news.
The health care reform law is called "the Affordable Care Act," for one thing. And the administration routinely cites the lower prices that some people will pay for coverage bought on the health insurance exchanges, chiefly those with low incomes now getting subsidized rates, and those whose pre-existing conditions, gender or age subjected them to higher rates under the old system. What they don't spend much time talking about are the people whose premiums rose this year as a result of the law's benefit mandates and the fact that those other folks are paying less.
And then there's the lingering aroma of Obama's implausible 2008 campaign pledge that his health care policies would save every household $2,500 a year on insurance. Obama's campaign platform isn't the same as the Affordable Care Act, but PolitiFact still rates this a "broken promise."
But the more salient question for the millions of people who've used the health insurance exchanges to buy coverage, and the millions more who buy directly from insurers, and the millions on top of that who are eligible to use the exchanges is: How much will premiums go up in 2015?
"I think premiums are likely to go up, but at a smaller pace than what we've seen since 2010," Mrs. Sebelius said, adding that she thought the likely increases would be less significant than they had been in the years before the federal health-care law was enacted.
Of course, Sebelius is only speculating. No one knows what health insurance premiums will look like on the exchanges next year.
Even health insurance companies don't know what's going to happen because they don't yet know how their new customers will behave, and won't have much time to figure it out before they propose next year's rates to federal and state regulators.
But Sebelius isn't making her rosy prediction in the absence of at least some evidence.
Overall national health care spending has been growing at historically low rates over the last few years, for a start. Whether that's related to the Affordable Care Act is debatable, but the trend isn't. Furthermore, health insurance premiums for job-based plans also have been rising more slowly than usual, as the Kaiser Family Foundation and Health Research and Educational Trust data show. If things continue along this trajectory -- a very big if -- then future annual premium increases could be smaller than what consumers have gotten used to.
John Boehner didn't tweet about any of that, though.
Related
Before You Go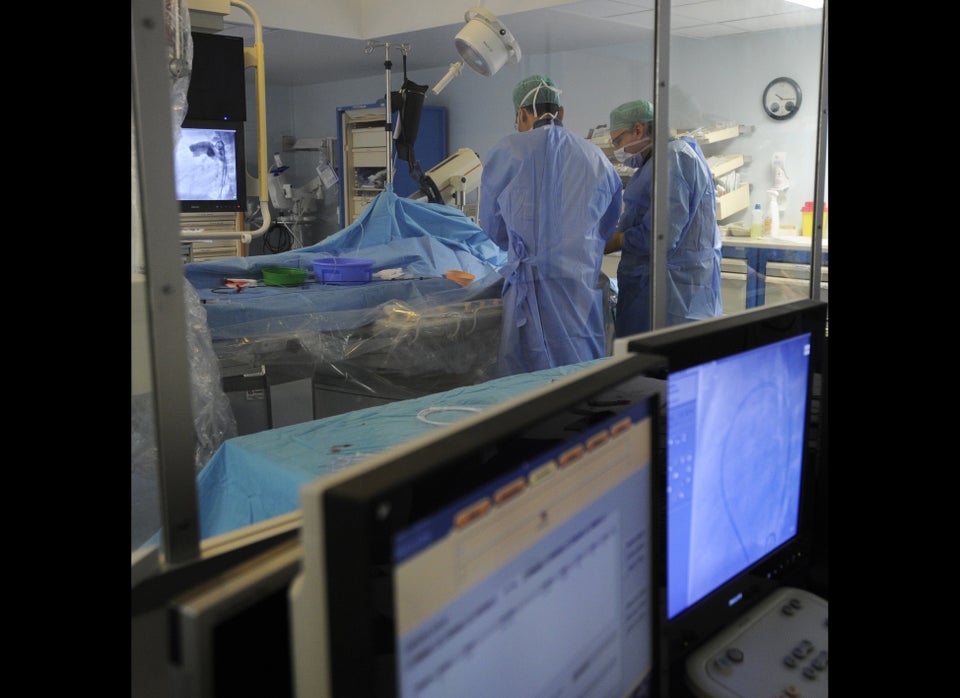 Lies And Distortions Of The Health Care Debate
Popular in the Community