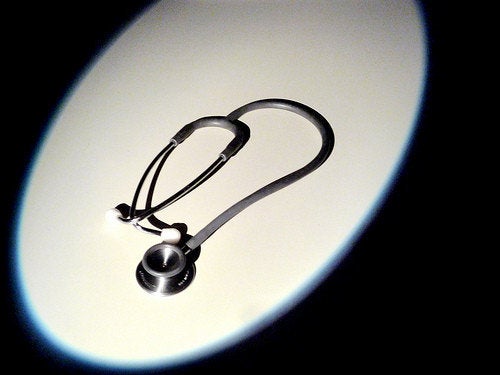 For nearly 180 million Americans whose health insurance today is provided by their workplace, getting coverage is pretty straightforward. They can choose from a range of plans offered by their employer that fit their needs and family budget. And for the most part, these plans include strong patient protections.
But for Americans who work for smaller companies, or buy insurance on their own, or are uninsured, the insurance market is much more treacherous. Insurers usually charge a lot more -- small employers pay an average of 18 percent more for coverage than their larger competitors -- and plans come with more strings attached. Rates can jump by double digits without much warning. Finding and enrolling in coverage is often complicated and confusing. And in the individual market in most States, coverage can be denied based on a person's health.
Starting in 2014, the Affordable Care Act will provide a new alternative for those in this broken market. Discrimination against people with pre-existing conditions will be illegal. And individuals and small business owners will be able to purchase private health insurance through state-based competitive marketplaces called Affordable Insurance Exchanges.
Exchanges will give Americans competition, choice, and clout in the health insurance market. They'll be transparent marketplaces where insurers will compete on the basis of cost and benefits. They'll allow individuals and small business owners to pool their resources so they have the clout that big businesses have today. And people will have a choice of health plans to fit their needs.
These Exchanges will share some key features.

First, they will serve as a one-stop shop where you can easily see your private insurance options, compare prices and benefits, and pick the plan that's right for you and your family.
Second, Exchanges will set conditions to ensure that insurers compete only on price and quality. Today, some insurance companies try to avoid enrolling sick people or skimp on care to keep their costs down. Exchanges will help prevent that from happening and be able to set standards for health plans on quality, coordination of care, and costs.
Third, they'll ensure a basic level of coverage. All plans sold in the marketplaces will offer a minimum package of benefits similar to those offered by employers today, so you can be confident the plan you buy will protect you if you get sick. And you will have the freedom to choose from a range of plans to find the one that includes your doctor and meets your needs.
This is how Members of Congress get their health insurance today. And once these reforms are fully in place, buying insurance will become much more like buying a home appliance or an airline ticket. The insurance customer -- not the insurance company -- will be in the driver's seat.
We are well on the way to this new reality, with states led by both Democratic and Republican Governors moving forward to establish Exchanges. Altogether, 49 states have accepted grants to help plan and operate their Exchanges, and over half of states have taken additional action such as passing legislation or taking administrative action to begin building Exchanges.
Bipartisan support for Exchanges isn't surprising. When they are up and running, state Exchanges will save money for their residents by making the health insurance market more competitive and accessible, a goal that leaders from both parties can get behind. In fact, our nation's first Exchanges were established by Republican governors in Massachusetts and Utah.
Today, we will be releasing draft proposals that set minimum requirements for Exchanges while giving states the flexibility they need to design an Exchange that works for them. These proposals build on over a year's worth of work. In developing them, we looked at the models of Utah and Massachusetts, held countless meetings with stakeholders, and consulted closely with state leaders, consumer advocates, employers and insurers. But we want to hear more, so we will be traveling across the country to gather input, and we fully expect to modify our proposals based on what we hear from the American people.
For too long, insurance companies have had the upper hand. The new competitive market will flip that history on its head and give consumers the clout they need to get a fair deal. We have a long way to go until 2014, and it will take time to make sure the insurance market works properly for consumers and small businesses. But for millions of Americans, those days are finally within sight.
Calling all HuffPost superfans!
Sign up for membership to become a founding member and help shape HuffPost's next chapter