 Governors on the fence or opposed to implementing a crucial element of President Barack Obama's health care reform law now have more time to make a decision following a Thursday announcement from the Department of Health and Human Services.
The Republican Governors Association had demanded an extension of Friday's deadline for states to declare whether they will set up health insurance exchanges -- online marketplaces where the uninsured can shop for coverage and learn about eligibility for financial assistance or Medicaid benefits starting in 2014. On Thursday, Health and Human Services Secretary Kathleen Sebelius penned a letter pushing back the deadline to Dec. 14.
"We are confident governors will have enough time to decide whether they want to establish an exchange, work in partnership with the federal government or have a federally facilitated exchange in their state. We look forward to working with governors as we continue to implement the law," Sebelius wrote in a letter addressed to Virginia Gov. Bob McDonnell and Louisiana Gov. Bobby Jindal, who contacted her Wednesday on behalf of GOP governors.
In the hours before Sebelius moved back the date, more Republican-led states had announced or restated that they would opt out of the key component of Obama's health care reform law.
The health care law calls on states to create their own exchanges but allows the federal government to step in for states that aren't ready or refuse to do so. On Thursday, Republican governors in Alaska, Indiana, Nebraska, Texas, North Carolina and South Carolina said they will not set up exchanges, joining at least 20 states where the federal government will have to do all or most of the work. Fewer than 20 states are projected to have their own exchanges by Oct. 1, 2013, when they go online for uninsured people to shop for coverage for 2014, according to the Henry J. Kaiser Family Foundation.
Republicans have opposed Obamacare from the start and many states delayed making a decision on the exchanges as challenges to the law played out, including numerous repeal attempts in the House, an unsuccessful appeal to the Supreme Court, and promises by recently defeated Republican presidential candidate Mitt Romney that he would repeal it if elected.
Even though it means allowing the federal government to play a greater role in their local health care markets, more holdouts are punting on health insurance exchanges than setting them up.
Nebraska Gov. Dave Heineman (R) summed up the tension in comments made Thursday. "Like many Nebraskans, my initial thoughts were we would prefer a state exchange because Nebraska would be in control of the exchange," he said, according to a prepared statement. But Heineman ultimately came to a different conclusion: "A state exchange is nothing more than the state administering the Affordable Care Act with all of the important and critical decisions made by the federal government," he said, also citing the expense of managing an exchange.
Most states either had begun the work of creating an exchange, like California, or rejected the idea well in advance of the now-delayed Friday deadline, like Texas.
Alaska Gov. Sean Parnell (R), Indiana Governor-elect Mike Pence (R), Texas Gov. Rick Perry (R), and South Carolina Gov. Nikki Haley (R) also said their states would not run exchanges. North Carolina Gov. Bev Perdue (D) decided against a state-run exchange to give Governor-elect Mary McCrory (R) an opportunity to negotiate on the issue with state legislators, according to the Charlotte Observer.
A handful of states have yet to officially or unofficially declare whether they would create an exchange, including Arizona, New Jersey, Pennsylvania, and Wisconsin.
READ THE LETTER FROM HEALTH AND HUMAN SERVICES SECRETARY KATHLEEN SEBELIUS:
Support HuffPost
The Stakes Have Never Been Higher
Related
Before You Go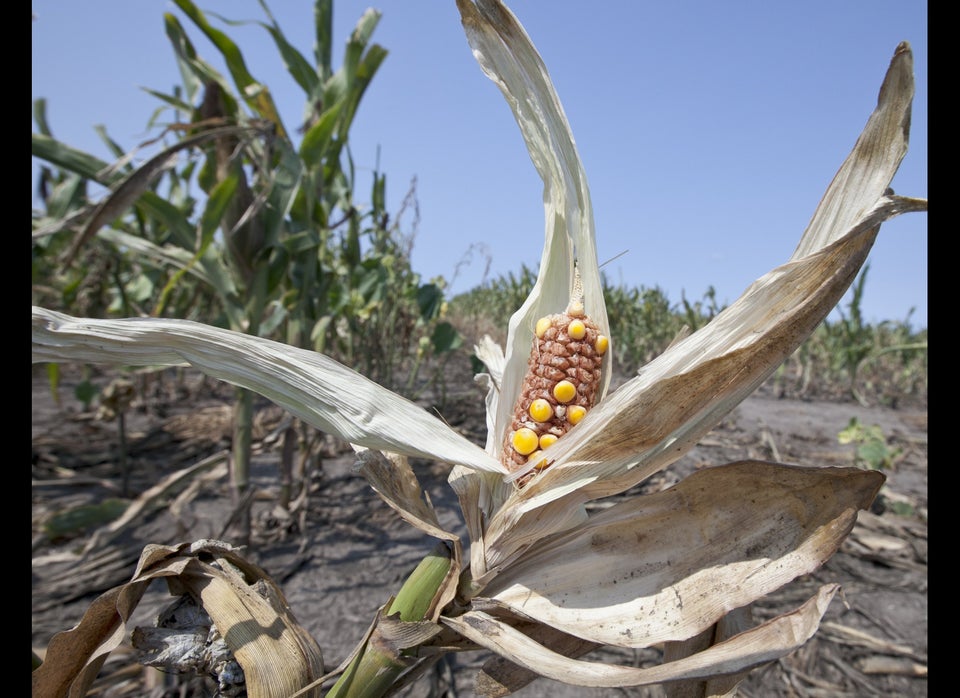 States With Medicaid Policies That Hurt The Poor
Popular in the Community