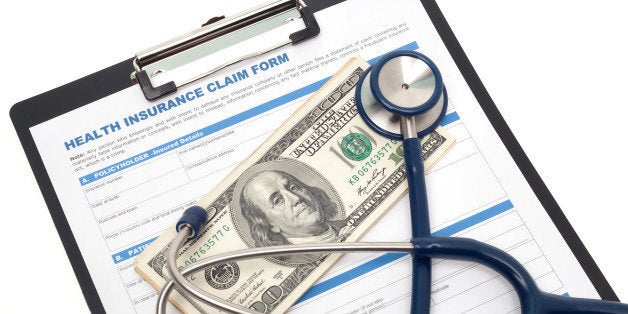 With the enrollment of tens of millions of consumers in health insurance coverage under the Affordable Care Act (ACA), our nation has made a significant step toward providing health care for all Americans. Yet, there is still much to do. We have just entered the third open enrollment period under the ACA and it is a perfect time to reexamine strategies for improving consumer access to health insurance.
When we look at the ACA enrollment landscape today, two challenges in particular stand out: first, despite the great progress of the first two open enrollment periods, about 32 million Americans remain uninsured; and, second, many individuals struggle with understanding their health insurance options, especially when faced with selecting a health plan that will provide the coverage they need. This issue is clearly a factor for why some consumers have not yet enrolled in health insurance.
The widespread impact of the uninsured
According to a new study by the Kaiser Family Foundation (KFF), 32.3 million Americans under the age of 65 are currently uninsured. Roughly half of those could acquire subsidized coverage by enrolling in Medicaid or purchasing insurance through an exchange, enabling them to receive more affordable access to the care they need.
Living without health insurance can be both dangerous and expensive for the individual and the overall health care system. A KFF report showed that nearly half of uninsured adults in 2014 went without needed medical care due to cost. Moreover, receiving care without insurance can be financially catastrophic; nearly 36 percent of low- and middle-income uninsured adults said they had problems paying medical bills, and these bills can quickly translate into crippling medical debt and even bankruptcy. Additionally, the 2016 penalties for remaining uninsured will cost individuals and families hundreds of dollars.
The fundamental importance of health insurance literacy
One of the obstacles for many consumers is that they cannot understand or act on the health information they receive. As a result, health literacy, and in particular health insurance literacy, need to be addressed to help consumers enroll and use their coverage. Health literacy is the degree to which individuals have the capacity to obtain, process and understand basic health information to make appropriate health decisions and seek services needed. Health insurance literacy measures the degree to which individuals have the knowledge, ability, and confidence to find and evaluate information about health plans, select the best plan for their financial and health circumstances, and use the plan once enrolled.
Of the 32 million uninsured Americans, many are "hard-to-reach" populations: subsets of the general population that are difficult to communicate with or engage in public health programs. These groups include low-income individuals, immigrants, minorities and the elderly, among others.
Health insurance terminology is difficult for even experienced health care professionals. Nearly half of all American adults - 90 million people - say they cannot understand or act on the health information they receive. So, when you combine this challenge with hard-to-reach populations that often have less access to information through traditional channels and are unable to understand the information they do receive, you can easily see why it has been difficult to enroll many of them.
Taking steps toward better health literacy
Through our work with state Medicaid programs that span a diverse range of populations, we have identified four key strategies to help communicate with hard-to-reach consumers:
Know your target audience: Use research to determine the best methods for communication and tailor outreach to their needs.
Ensure standardized treatment: Provide equal services and resources regardless of language, location or socioeconomic status.
Meet consumers where they are: Provide accessible information in the channels where they live, work and play, such as faith-based organizations, magazines, radio stations, shelters and social media platforms.
Test all materials: Ensure tools are accessible and easy to navigate through usability testing.
The long-term success of the ACA will depend in large part on the capacity of individuals, families and communities to make informed decisions about their health insurance. Armed with the right tools, they can better manage their health care and lead healthier lives.