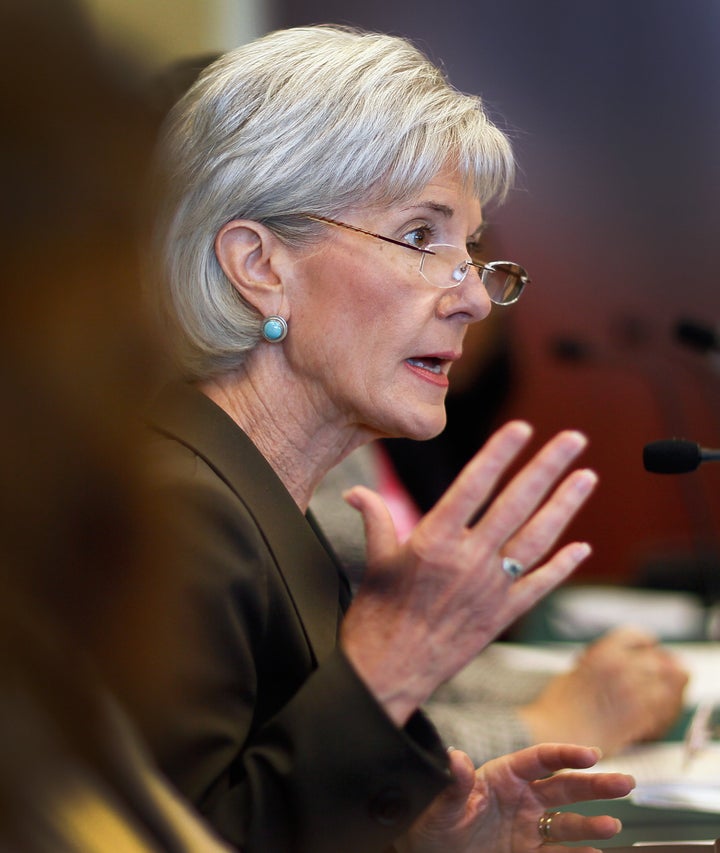 Health insurance premium hikes in nine states as high as 24 percent are "excessive" and should be blocked, the federal Department of Health and Human Services said Thursday. The agency will have to depend on states to take action, however, because the federal government lacks the authority.
"It's time for these companies to immediately rescind these unreasonable rate hikes, issue refunds to consumers or publicly explain their refusal to do so," Health and Human Services Secretary Kathleen Sebelius said in a press release about Thursday's announcement. The agency didn't name the health insurance companies in its notice.
Congress gave Health and Human Services the power to force reviews of large premium increases but not the power to stop them. States, not the federal government, are in charge of rejecting premium hikes or allowing them to go ahead. Thirty states had their own rate-review rules in place prior to national health care reform and seven more have set up the process since the law provided $250 million in funding, according to the federal department. Agencies in 27 states, including California, New York and Oregon, have made insurers dial back premium hikes since 2010, the department says.
Today's announcement affects health insurance plans covering 43,000 people in Arizona, Idaho, Louisiana, Missouri, Montana, Nebraska, Virginia, Wisconsin and Wyoming.