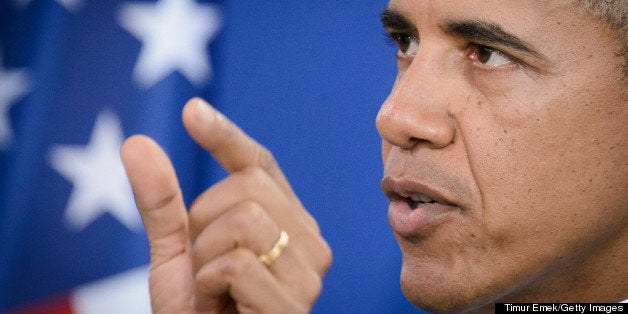 Millions of health insurance customers are due rebates this year that will total $500 million because of President Barack Obama's health care reform law, the federal government announced Thursday.
By Aug. 1, 8.5 million people will get rebates valued at an average of $100 because their health insurance providers spent too much on overhead and not enough on medical care last year, according to the Centers for Medicare and Medicaid Services. Under the health care reform law's so-called 80/20 standard, health insurers must devote at least 80 percent of the premiums they receive to medical services, essentially capping the amount they can spend on administration and retain in profits.
The rule aims to force health insurance companies to streamline their businesses and reduce the premiums they charge consumers. In addition to this second year of rebates, the Obama administration maintains the regulation has encouraged health insurers to cut overhead and to reduce prices to avoid having to pay refunds.
"More insurance plans are adjusting to the market and learning to operate more efficiently and cost-effectively," said Gary Cohen, the director of Center for Consumer Information and Insurance Oversight at the agency, during a conference call with reporters Thursday.
In addition to the $500 million in rebates that will go out to individuals in the form of refunds this year or discounts on next year's health insurance premiums, or to employers that provide health benefits, the Obama administration claims the 80/20 rule contributed to lower premiums in 2012.
Health insurance customers received $1.1 billion in rebates last year on their 2011 premiums, more than twice the amount projected for this year. That's partly the result of companies keeping prices lower in 2012 to avoid paying rebates, Cohen said.
In total, the administration says the 80/20 standard contributed to $3.4 billion in lower premiums for 77.8 million consumers because health insurance companies charged less up front. "Their incentive will be to keep their premiums at a level where they would at least meet the 80/20 rule," Cohen said.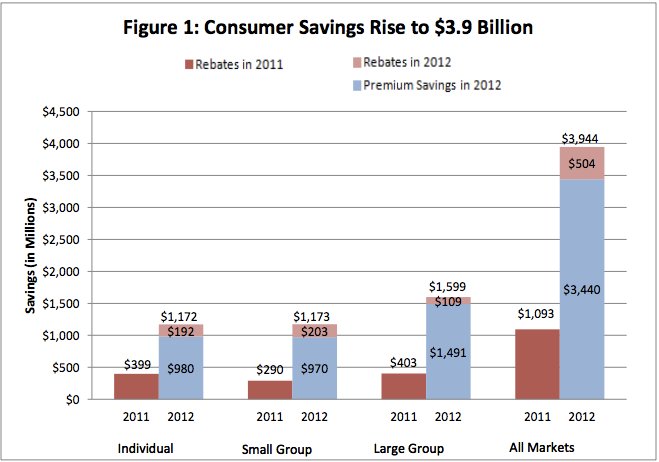 The 80/20 standard, also known as the "medical-loss ratio" rule, doesn't fully account for the overall changes in health insurance premiums in 2012 compared to 2011, however, Cohen acknowledged. Slower growth in national spending on health care also played a role, as did other aspects of the health care law, such as federal reviews of proposed premium increases, Cohen said.
"I don't think that we are claiming that the $3.9 billion in savings is entirely due to the 80/20 rule," he said. "But what we are saying is this year compared to last year, what we are seeing is the loss ratios are going up, administrative costs as a percent of premiums are going down and the law is having its intended effect of making insurers more efficient, more cost-effective and providing more value to consumers."
In support of this argument, the Centers for Medicare and Medicaid Services provided data showing modest declines in the share of health insurance premiums spent on overhead.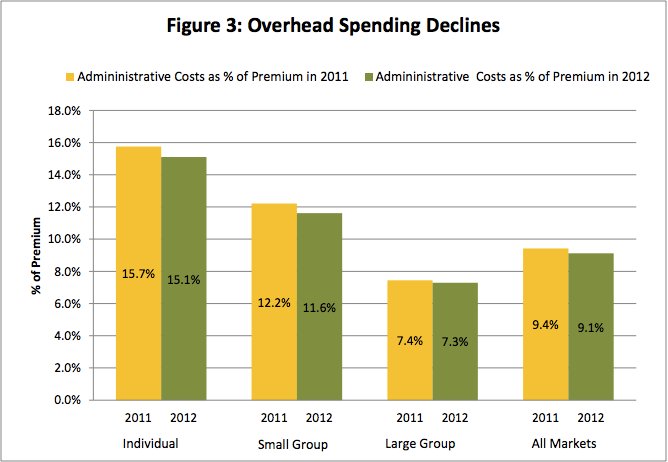 Related
Before You Go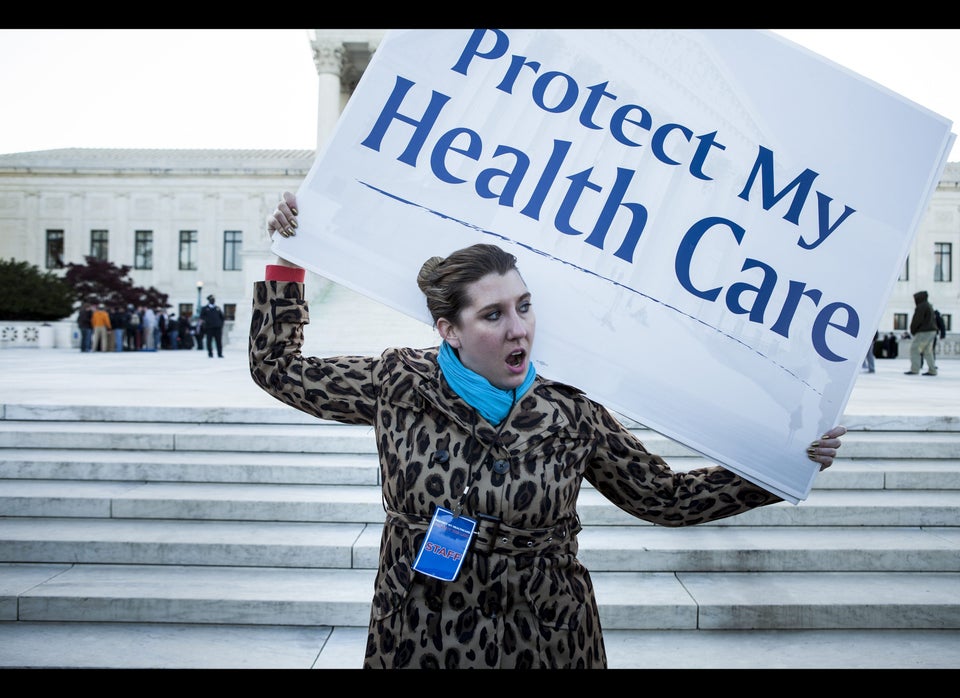 What Will Health Care Reform Do For You?
Popular in the Community