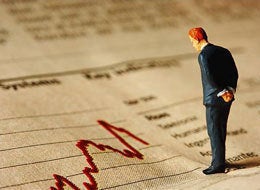 Details are surfacing on the federal subsidy of COBRA health insurance contained in the Economic Recovery and Reinvestment Act. The law aims to help laid-off workers by paying for 65 percent of COBRA premiums for up to nine months.
COBRA is the federal program that allows workers to hold on to their health insurance benefits after a job loss. The new subsidy is no more than a stop-gap measure on the way toward an envisioned universal health system. But it is a very big helping hand for anyone facing the immediate prospect of lost coverage.
COBRA coverage typically is available for 18 months but at a steep price: the former employee usually pays 100 percent of the premium plus a 2 percent administrative fee. The coverage is expensive but can be an especially important option for individuals who may not be able to obtain new coverage due to preexisting conditions. The coverage gap issues are especially acute for older workers who may have been forced into premature retirement due to the economic turmoil but are too young to obtain Medicare coverage (age 65).
The new federal subsidy will cover 65 percent of premiums for nine months. Other details also have surfaced on the subsidy; here are some of the key things you need to know:
-- Eligibility. The subsidy applies only to workers who lose their jobs between Sept. 1, 2008, and Dec. 31, 2009. This provision has generated quite a bit of frustration and angry comment from readers--and I can't blame them. This limitation appears to be a concession to business groups, which generally dislike expansion of COBRA. The argument seems to be that keeping older workers for longer periods raises the cost of insurance for the entire group. It also caps the overall cost of the program to the government, of course.
--Filing deadlines. Generally, you need to file for COBRA coverage within 60 days of leaving your job. But under the economic stimulus provision, if you lost your job in that time frame but didn't elect COBRA, you will have 60 days to make an election and get the subsidy after you receive notification from your old employer that you are again eligible.
--How it works. If you're eligible, you'll pay premiums equal to 35 percent of the total to your former employer's plan; the plan will receive the difference through reduced payroll taxes that they would have paid to the federal government, or through a refund under certain circumstances. The subsidy is limited to nine months of coverage.
-- Income caps. The subsidy is only available to individuals with adjusted gross income of less than $125,000, and $250,000 for married couples filing jointly.
--Small business and other exemptions. COBRA generally is not available to people laid off from very small companies, since the federal law exempts businesses with fewer than 20 employees from participating. It's also not available if your former employer never offered health insurance, terminates its plan or is liquidated.
What if you're not eligible?
You may be eligible for another type of COBRA subsidy available to workers who have lost their jobs as a result of globalized trade. If none of the COBRA options work for you, consider these alternate paths to getting insured.
Calling all HuffPost superfans!
Sign up for membership to become a founding member and help shape HuffPost's next chapter