The 2010 Obamacare law has sweeping aims and is projected to reduce the number of U.S. residents without health insurance by 27 million over the next decade. But with the start of the six-month enrollment period for the law's health insurance exchanges just 81 days away, the Obama administration is more narrowly focused on pinpoint targeting of young, healthy people -- mostly men in urban areas and disportionately racial and ethnic minorities, who are more likely to lack coverage and to qualify for financial assistance, David Simas, White House deputy senior advisor for communications and strategy, and other senior administration officials told reporters at a briefing in the Eisenhower Executive Office Building adjacent to the White House Friday.
The White House believes that Obamacare can connect 7 million people to health benefits next year and that 2.7 million of those must be young, healthy adults with low medical costs to offset the expenses of the older and sicker people expected to flock to the health insurance exchanges. The battle will be won or lost not in the halls of Congress, on cable news programs or through television advertisements, but block by block in communities where the need is greatest and the prospects for success the highest, the officials said.
Amid continued efforts by congressional Republicans to repeal the health care reform law and unyielding opposition from conservative groups like Americans For Prosperity, Obama and his team view now as the time to move past the political debate about whether Obamacare was a good idea and instead emphasize the practical and personal effects the law will have on people starting this fall, said Tara McGuinness, White House senior communications adviser.
And the best sources for that message aren't Obama and other politicians, but people at the community level: family, friends, neighbors, clergy, physicians, pharmacists, hospitals, and local government leaders, Simas said.
Because so many young adults will qualify for subsidized health benefits, the administration could almost meet its enrollment target solely by covering these lower-income people, Simas said. Polls show the American public, especially those likely receive benefits, has a poor understanding of the law.
The universe of those the administration and its partners at the national, state and local level, along with health insurance companies, need to reach is relatively small. Only about 16 percent of Americans are uninsured, and just 5 percent currently buy health insurance on their own rather than get it from their jobs or from a government program like Medicare or Medicaid. Although the health care law requires nearly everyone to obtain health insurance, most who are already covered will keep the benefits they already have.
About one-third of the individuals in the administration's sights live in California, Texas and Florida, Simas said. The administration wants to see 339,000 Californians enrolled, 335,000 Texans and 188,000 Floridians. California is expanding Medicaid for poor adults under Obamacare and is running its own health insurance exchange, called Covered California. Texas and Florida aren't broadening Medicaid and left the federal government in charge of exchanges for their residents.
Using census data, the Obama administration has refined the profile at the state and local level. In California, for example, more than half of the uninsured will be newly eligible for Medicaid benefits or for tax credits for private health insurance, and 48 percent of uninsured Californians are Hispanic, Simas said. At the neighborhood level, the administration can identify 800 uninsured people living near each other and the 150 of those who are young adults, he said.
The federal government and its partners will hold events about enrollment at rodeos, churches, community health centers, retail stores and elsewhere, said Jeanne Lambrew, deputy assistant to the president for health policy. States operating health insurance exchanges are eyeing similar outreach campaigns, like events at minor league baseball games and bourbon festivals in Kentucky. The District of Columbia health insurance exchange forged an alliance with restaurants and insurance companies to spread the word about enrollment, the city's government announced Friday.
Selling younger consumers on Obamacare is seen as a major challenge, since young people who buy their own health insurance now are most likely to see premium increases next year, not counting subsidies. Because the law prohibits insurance companies from rejecting people with pre-existing conditions or charging them higher rates and doesn't permit health plans to charge older people more than three times what younger people pay, that will shift some costs to healthier customers.
Uninsured young adults often are described as "young invincibles" and believed to go without health insurance because they aren't heavy users of the health care system and don't think they need coverage. Surveys belie that stereotype, however. A Henry J. Kaiser Family Foundation survey released last month showed more than three-quarters of young adults view health insurance as important. Just 11 percent of uninsured people 18 to 25 lack insurance by choice, Simas said, citing polling data.
This story has been updated to include the names of the senior administration officials who briefed reporters. After publication of this article, the White House agreed to alter the ground rules for the interviews.
Support HuffPost
The Stakes Have Never Been Higher
Before You Go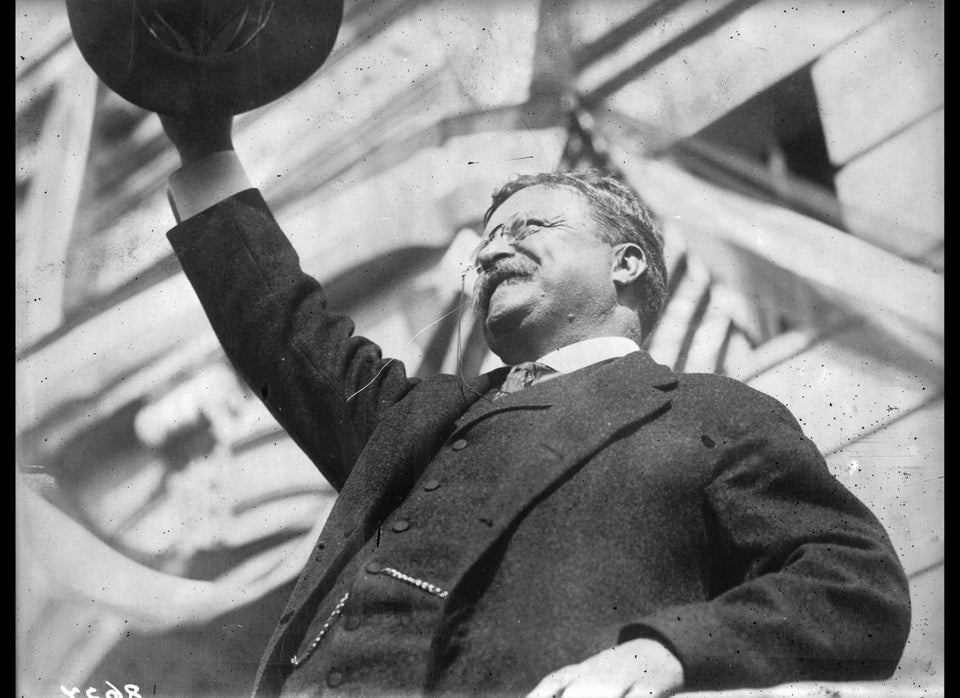 Health Care Reform Efforts In U.S. History
Popular in the Community