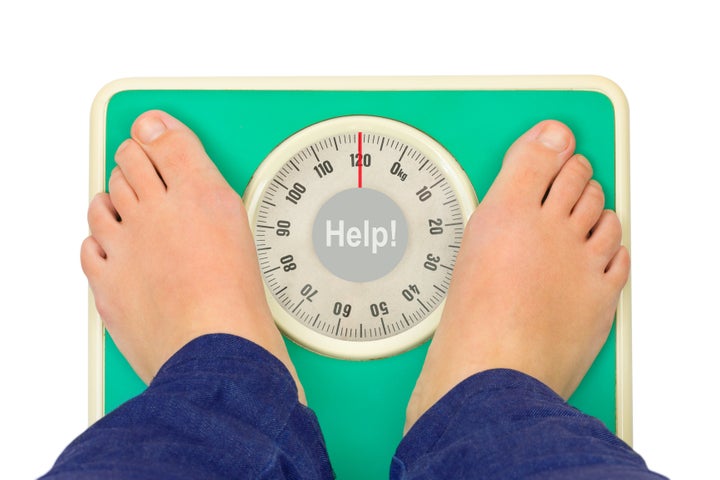 A little-discussed ramification of Thursday's landmark Supreme Court health care decision is that it could make things harder for the nation's heaviest workers.
The decision upholding the Affordable Care Act has cleared the way for a planned increase in the penalties that employers can impose on workers who don't participate in company wellness programs and, in some cases, who don't meet certain health targets such as an appropriate body mass index. In other words, the obese may wind up paying penalties for being overweight. Smokers, too, may get hit.
The language of the penalties under corporate health plans is often written in terms of "incentives," where the "absence of a surcharge" on health care premiums is an "incentive" for employees to agree to take part in a wellness program. Read another way, that means workers who don't agree to participate have to pay a fine. President Barack Obama's health care law raises the limit on how high a penalty employers can set to "incentivize" participation in the programs, which typically consist of health risk assessments (often including blood tests), fitness classes, disease management plans and nutrition education.
Consider one current employer plan. Swiss Village Retirement Community in Berne, Ind., gives employees $500 discounts on their health care deductibles for meeting each of the following metrics, "not smoking, having a BMI of 27.5 or less, a low-density lipoprotein cholesterol level (LDL) of 130 milligrams per deciliter or less, and blood pressure of 130/85 or less," according to the Kaiser Health Network. Those who don't reach the goals but participate in the program are given $250 discounts. Those who don't participate at all pay full price.
But studies show that health care plans offering rewards, like the one at Swiss Village, are rapidly giving way to plans that offer rewards and assess penalties. According to a report from benefits consulting firm Towers Watson, which was cited in Forbes, 38 percent of employers expect to have such penalties in place by the end of 2012.
At a recent conference in Atlanta, a number of human resources managers acknowledged to HuffPost that eventually the rewards would be phased out, leaving only the penalties. For now, the rewards help create "a culture of wellness," said Mark Schmit, vice president of research at the Society of Human Resource Management. "Smart companies know you've got to have that culture in place before you go for the hard stuff," he said.
For many smokers, such costs are nothing new. Financial penalties for smoking, as well as rewards for quitting, have been part of corporate health insurance plans for years. But they've met with only limited success, and one reason for this was illustrated by a senior human resources manager who spoke to HuffPost in Atlanta and asked to remain anonymous for obvious reasons. "If my boss thinks he's going to make me pay for being a smoker, I'm just gonna lie to him," she said. "Not even my mama knows I smoke."
Obesity isn't as easy to hide. It's also extremely difficult to remedy. Despite language in the health care law that requires companies to provide "reasonable alternative standards" for people who are unable to achieve fitness goals, wellness programs often fail to address the myriad problems that chronically obese people face.
"We've been working for years to convince people that this is a serious disease that requires medical treatment," said James Zervios of the Obesity Action Coalition. "If employers want to address it, there has to be a comprehensive treatment plan in place, and this usually means a bariatric physician and psychological counseling. It's not just a question of taking personal responsibility."
Personal responsibility, however, is exactly where employers often draw the line. Shelly Wolff, a senior health and productivity expert at Towers Watson, told Forbes that she had even seen companies "limit short-term disability benefits for employees who have a chronic condition and have refused to participate in a disease management program."
Programs like the one at Swiss Village mean that "if you have an employee who weighs 500 lbs., and they lose 150 lbs., which is an extraordinary feat, they could still be penalized," said Zervios.
Previous laws capped the value of incentives that employers could establish for, among other things, "meeting employer defined health targets" at 20 percent of an employee's total premiums. Individuals whose combined annual contributions (theirs and their employer's) to a group benefits plan costs $5,000 would be eligible for up to $1,000 in incentives. The Affordable Care Act raises the incentive limit to 30 percent of total costs by 2014. Moreover, the law gives the secretaries of labor, treasury, and health and human services the prerogative to raise that cap to 50 percent.
But for those who obtain their health insurance through their employer, the costs of being overweight or smoking may jump in the next few years.
Related
Popular in the Community