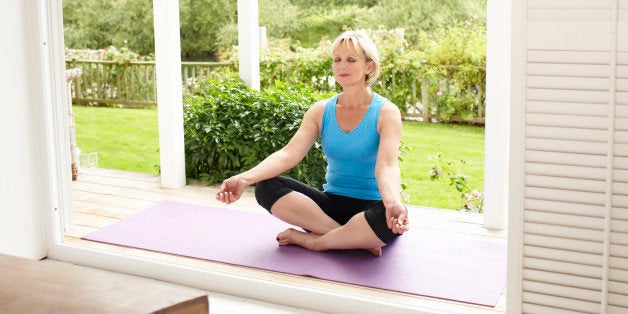 SPECIAL FROM Next Avenue
Taking a vacation to improve one's physical, emotional and/or spiritual well-being is an old concept — the Bible mentions the Dead Sea's therapeutic waters and 18th century elites felt the lure of Europe's healing mineral baths, for instance.

Today, the words "wellness" and "vacation" are spoken in the same breath with unprecedented frequency. Over the past decade, this type of vacation has become incredibly diverse and democratized.

While spas were once the epicenter of wellness tourism, the industry has mushroomed to include healthy hotels, holistic cruises, hiking and backpacking trips, weight loss clinics, creative and spiritual retreats, weight-loss programs, medical tourism and more.
A study presented at the first Global Wellness Tourism Congress in October 2013 estimates this type of travel is now a half-trillion dollar market, accounting for 14 percent of all tourism revenues.

Why Boomers Are Wild For Wellness

It's not surprising that boomers are captivated by the concept of wellness. With longer lifespans, a greater emphasis on health and fitness and the accelerated pace of life precipitated by the technological revolution, boomers are more apt to seek out vacations that allow them to unplug, de-stress and recharge. They don't want to return home feeling sluggish and weighing five pounds more than when they left.

"The market is more health-conscious," says Bob Diener, former president of Hotels.com and now president of Getaroom.com, a website specializing in hotel deals. Diener estimates that 18 percent of his visitors, most of them boomers, are interested in wellness travel.

"Vacations concentrating on wellness are compelling because everyday commitments create obstacles for people to do what they would like to do for their health," says Dave Aidekman, founder of The Trip Tribe, a website connecting like-minded group travelers.

Boomers want meaningful experiences, whether that means adventure, exercise, self-improvement or service. "Wellness travel can include voluntourism [volunteer travel], slow travel and many other existing tourism products that provide meaning," says Camille Hoheb, a wellness travel expert and founder of Wellness Tourism Worldwide.

What Wellness Vacations Look Like

Wellness vacations take many different forms, from rustic to luxury. Here are some examples:

Spiritual Retreats
The Art of Living Retreat Center in Boone, N.C. offers lodging, meditation facilities, a holistic spa and hiking trails to promote "personal transformation and service to humanity."
Located on 21,000 acres in north central New Mexico, Ghost Ranch Education and Retreat Center is set amidst the red rocks that once inspired painter Georgia O'Keeffe. With more than 200 workshops ranging from paleontology to memoir writing, guests can also hike, kayak, walk a labyrinth designed as a "path to the center of the soul" or simply relax.
The Silent Stay Retreat Hermitage in Vacaville, Calif. is an outgrowth of a similar program in Assisi, Italy run by the same owners. Guests are encouraged to meditate, remain silent and reconnect with themselves and nature.
Exercise and Fitness Vacations
To promote fitness and weight loss, Fitpacking is a slow-travel program that brings people to national parks and forests for one- or two-week guided backpacking adventures.
The goals of Mountain Trek, a boutique fitness retreat, are weight loss and improved overall health. At two locations in British Columbia and Baja California, small groups of guests participate in backcountry hikes and other activities (e.g. healthy eating, detox, yoga and stress management) designed to promote lifestyle changes.
Destination Spa and Wellness Resorts
Wellness Tours
Pravassa is one of a growing number of companies offering wellness tours. Two such tours are planned to New Mexico and Thailand in fall 2014, both centered around physical activity, spiritual connection, stress reduction, food education and cultural involvement.
Amazon-Andes Sky runs meditation and yoga retreats in Ecuador. For example, during one retreat, guests can go horseback riding, visit a UNESCO World Heritage Site, learn about medicinal uses of local plants and "explore their inner landscapes" through instructional and guided meditation.
More Healthy Choices
Marketing Ploy or More?

"Wellness is a great perk," says Diener. Both on his company's website and at its call center, boomers are screening hotels and resorts to find properties with pools, fitness centers and other wellness add-ons, he says.

While it's hard to argue with the goal of improved well-being, the rapid growth of this lucrative market might provoke some to question whether wellness is being used as a gimmick. According to the Global Wellness Tourism Congress report, wellness tourists are a valuable asset; they spend 130 percent more, on average than other tourists.

"Consumers are savvy enough to see the difference between a ploy and authentic experiences," says Hoheb. "Those that use gimmicks will not be successful in the long run," she adds.

But with wellness vacations or any other major purchase, travelers need to be prudent and understand what they are buying.
Things to Consider
Some questions to ask before choosing a wellness vacation:
What is the quality of the accommodations, meals and amenities?
What additional programs/activities are available?
Is the cost of the vacation inclusive? Any extra fees?
Is the staff qualified, either by education, training or experience, to provide the services being offered?
Are the programs being offered a good match for my health and activity levels?
What are my wellness goals and are they likely to be met?
Is the property able to address my dietary needs/preferences?
Irene S. Levine is a psychologist, lifestyle and travel journalist, and member of the Society of American Travel Writers who produces MoreTimeToTravel.com, a blog offering advice and inspiration for travelers over 50.
Related
Before You Go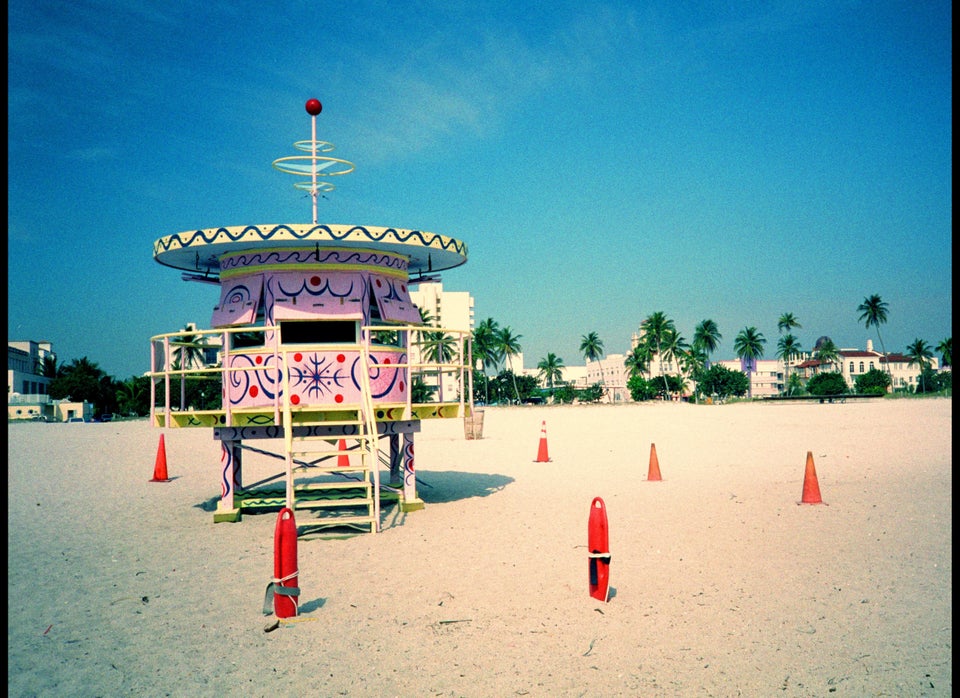 10 Great-Value Destinations Across the U.S.
Popular in the Community