ICYMI Health features what we're reading this week.
This week, we were taken by personal stories, including HuffPost Highline's first longform feature piece about a record-breaking young runner with Tourette syndrome. We were also captivated by a daughter chronicling her mother's mental illness through photographs, and touching public radio interview with British neurologist Oliver Sacks, who was diagnosed with terminal cancer earlier this year.
Read on and tell us in the comments: What did you read, listen to and love this week?

When the author's 36-year-old wife is given a terminal cancer diagnosis, his friend Dane drops everything to move in with the family and help them make it through two harrowing years.
Quote: "I was in shock and stayed there a long time. We don't tell each other the truth about dying, as a people. Not real dying. Real dying, regular and mundane dying, is so hard and so ugly that it becomes the worst thing of all: It's grotesque."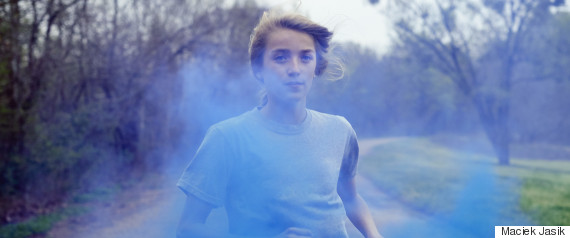 The first story from The Huffington Post's new longform section, Highline, features a profile on a 13-year-old who can run a mile in under five minutes, even as she struggles with Tourette syndrome in her day-to-day life.
Quote: "Amaris's physique has become a matter of widespread conversation, at races and in online running forums. It scared her at first. 'Lol,' a commenter wrote of Amaris on one message board. 'She's tiny once she hits puberty her times will be like unbelievably slower. Seen it happen many times.'"

Although there are contradictory news reports all over the Internet about the health implications of drinking coffee, this treasure trove of research shows that the good far outweighs the bad.
Quote: "I'm also not suggesting that people start drinking coffee by the gallon. Too much of anything can be bad. Finally, while the coffee may be healthy, that's not necessarily true of the added sugar and fat that many people put into coffee-based beverages. But it's way past time that we stopped viewing coffee as something we all need to cut back on."
This eye-opening exposé on Foster Farms, the source of a 2014 chicken-related salmonella outbreak that sickened 634 people, caused us to reevaluate our poultry consumption.
Quote: "The strains of salmonella are tougher, stronger and many of them are antibiotic-resistant."

Melissa Spitz chronicles her mother's struggles with mental illness -- from personality disorders to alcoholism -- through photographs, a project that has brought the two closer together.
Quote: "Once, Spitz took her mother back to the high school where Deborah had been a popular cheerleader, and sat her down on the bleacher for a portrait. 'She just started screaming and crying,' Spitz recalls, 'It was really fake at first but she kept doing that, and all of a sudden [she] had this tone that was just so real and full of pain.'"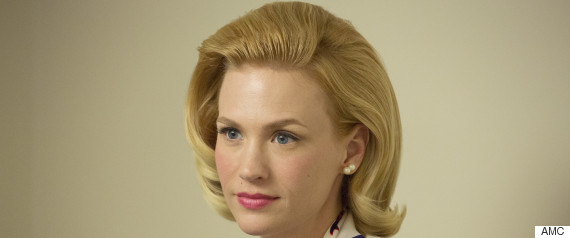 It turns out the portrayal of Betty Draper's cancer diagnosis during the penultimate episode of "Mad Men" is pretty realistic.
Quote: "'I graduated from medical school in 1985, and I can remember taking care of patients in the '80s and '90s, from families who were generally not very sophisticated, where people were outraged that the patient had been told that they had cancer,' Brawley said."

When hospitals make budget cuts and reduce staff, it can put registered nurses, particularly those working the night shift, in one-on-one situations with violent patients.
Quote: "The federal Bureau of Labor Statistics reports that violence against hospital workers is nearly five times greater than that against average workers in all other employment categories combined -- and it seems to be rising."

We shed tears over this final Radiolab interview with Dr. Oliver Sacks, the British neurologist who penned a poignant New York Times Op-Ed in February about his terminal cancer diagnosis.
Quote: "So far, the metastases from my eye are only in my liver. I'm told they love liver. Actually, I love liver as well. And one of the magical things I did was to go and have liver and onions soon after the diagnosis."

Manicurists in New York City (and around the country) may be at risk for medical issues including respiratory illness, miscarriage, birth defects and cancer.
Quote: "Stories of illness and tragedy abound at nail salons across the country, of children born slow or 'special,' of miscarriages and cancers, of coughs that will not go away and painful skin afflictions. The stories have become so common that older manicurists warn women of child-bearing age away from the business, with its potent brew of polishes, solvents, hardeners and glues that nail workers handle daily."