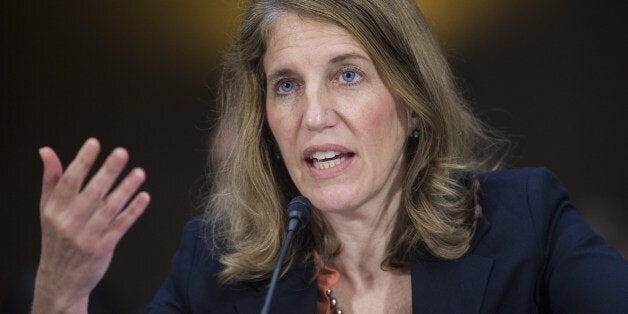 This year, nearly 300,000 women will hear one of the most frightening things a doctor can say: "You have breast cancer." Among women, breast cancer remains the most common cancer and the second most deadly. It strikes women of all races, ethnicities, income levels and family backgrounds. In fact, about 85 percent of breast cancers occur in women who have no family history of disease.
October is Breast Cancer Awareness Month, an important time to learn about the risks we women face. But while these facts can be frightening, there are reasons for optimism as well. When breast cancer is diagnosed early and treated, survival rates can be near 100 percent. That is why regular screenings and quality treatment are critical to the millions of women who will be diagnosed in their lifetimes.
Thanks to the Affordable Care Act, preventative services like cancer screenings must be offered by health plans at no out-of-pocket costs. Women should talk with their health care providers about their individual risk factors and what tests are right for them.
The Affordable Care Act has also made it easier to afford quality health insurance. You can't be denied coverage because of a pre-existing condition, like breast cancer, and insurers can't charge women more than men for the same coverage.
Every day we are making strides in improving treatment and saving lives.
With help from the National Institutes of Health (NIH), scientists are searching for better ways to prevent, diagnose and treat breast cancer. NIH has teamed up with the Avon Foundation and the Center for Advancing Innovation to create the first ever international competition to help graduate students launch breast cancer focused start-up projects and businesses. With new technology, cutting edge cellular research, inventive diagnostic methods, and even the beginnings of a vaccine, some of the brightest young minds in the nation are working to create a world free of breast cancer.
With awareness, more affordable screenings, better quality of care, and new research and development, we can save millions of women's lives. This October, take a moment to learn more about prevention, screenings and treatment at WomensHealth.gov.
This post is part of a series produced by The Huffington Post in conjunction with Breast Cancer Awareness Month this October. To read all posts in the series, visit here.
Related
Popular in the Community