Healthcare in the United States (U.S.) is a regular topic of the media in general and this blog in specific, but we don't often get the opportunity to take an inside look at the healthcare systems of other countries. David Chou, the CIO at the University of Mississippi Medical Center (UMMC), who has co-authored several articles and appeared with me on CXOtalk, was born in Taiwan. Chou returned to Taiwan in July 2014 to speak at the HIMSS eHealth Conference. While in the country, David spent time with 15-20 healthcare CIO leaders, including people from the ministries of health of Taiwan, Hong Kong and Singapore. David took the opportunity to see how the country's national single payer system is working.
Here is his report along with his suggestions for what we can learn from Taiwan as well as what they can learn from us, based on his experience at UMMC.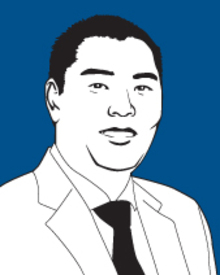 David Chou (Twitter: @dchou1107) - CIO UMMC
In 1995, Taiwan launched a National Health Insurance (NHI) program covering 99.9% of the population, including prison inmates. Before that, roughly 41% of the citizens were uninsured and without healthcare access. Today, Taiwan has 500 hospitals and 20,000 clinics with a very high average length of hospital stay of 10.3 days. Healthcare in Taiwan is viewed as a human right, not a privilege. NHI-approved care includes not only western procedures and prescription drugs, but traditional Chinese medicine as well. Monthly insurance premiums vary, but are affordable at less than US $50 per month.
While this is a much easier prospect in a smaller country like Taiwan, than it would be in the US, it would be something to explore at a state level as a test bed. Collecting data from a single payer source can make a big difference in terms of preventative care models. We recognize that data is king in the US, but we have to find a method of collaboration among all healthcare entities.
Unlike in the US, CIOs in Taiwan are still very traditional, focusing on in-house data centers and custom programming for their electronic medical records (EMRs). Every hospital develops its own application software and builds its own data center. David advises the technology leaders in Taiwan to focus on these four pillars of next generation IT: cloud, mobile, social, and big data. If these four pillars are applied to the Taiwan healthcare system, as he has done at UMMC, David believes that they can become a world powerhouse in healthcare. This advice is equally valid for all healthcare providers worldwide.
Cloud -A shift in mindset to solutions and outcomes will shift the focus to the cloud and away from local infrastructure. The cloud can provide the infrastructure for a national EMR and research database. The biggest challenge in healthcare is integration across insurance payers, providers, billing, and patients. The cloud can be the foundation allowing the scalability and agility that every government dreams of. Taiwan's technology leaders must transform their culture to embrace cloud technology.
UMMC is in the process of setting up their public cloud with the goal of moving the majority of their infrastructure there. They have an enterprise document storage environment set up in the cloud that allows for collaboration both internally and with other similar organizations.
Big Data - Taiwan has an advantage in Big Data from a claims perspective over the United States. With national health insurance, all claims and billing data are housed in one system. Taiwan could take advantage of this consolidated claims data and use it to improve quality and provide the highest level of care at the lowest costs. One side of this equation is already complete with their national insurance system. The next challenge will be to create either a standard for interoperability or a national EMR system to avoid the integration challenges.
In the US, we are collecting and setting standards for interoperability between the payers and providers, which will be a great benefit once we have enabled all system to communicate. Our Big Data initiative has kicked off with a focus primarily on the healthcare data side. We will have the tools necessary to allow our end users to run analyses as well as collaborate with government payers to determine how we can most efficiently practice medicine.
Social - Of Taiwan's 23.3 million people, about 15 million (64%) subscribe to Facebook. Yet business and thought leaders are not utilizing social and Big Data to assist the healthcare community in predictive and personalized medicine. Social consumers in Taiwan spend on average 2½ hours on social media daily. A recent study showed that the younger generation tends to rely on social media for health information. People aged 40+ use social media for help and support in general, and for researching health information and experiences in specific, especially around negative side effects. Healthcare organizations in Taiwan should incorporate social as part of an enterprise strategy for patient outreach, as we are doing in the United States. If a US healthcare provider is not active on social media, patients often seek an alternative provider. Chou is an incredibly social CIO who sees lots of benefits for healthcare providers to adopt social collaboration.
At UMMC, David is using an enterprise social tool for collaboration that provides a forum for sharing updates within the department and across the organization. He is continuing to grow adoption internally among the 10,000+ UMMC employees and students.
Mobile - Taiwan has 29.5 million active mobile subscriptions, which is 126% of their population, meaning people use multiple mobile devices. Consumers in Taiwan spend on average of 2 hours and 19 minutes each day accessing the Internet on their mobile devices. With the rise in consumer healthcare, every healthcare entity should be thinking about virtual health and telemedicine, but the NHI does not yet provide reimbursement for virtual care. These are virtual health benefits that they are missing:
Decreased readmission rates
Improved patient access
Improved patient follow-ups
Improved provider satisfaction
Improved overall outcomes
In a country dominated by mobile usage, consumers will expect the same mobile capabilities from healthcare providers as are available from airlines, retailers, and banks; where mobile has become the primary platform for consumer engagement.
At UMMC, mobile is the platform of choice and David is designing the enterprise IT system to be mobile first. The UMMC EMR system is already accessible via tablet and smartphone. When the country of Taiwan begins using mobile capabilities to implement virtual healthcare along with the four pillars described above, they will truly become a world class healthcare nation.
Popular in the Community