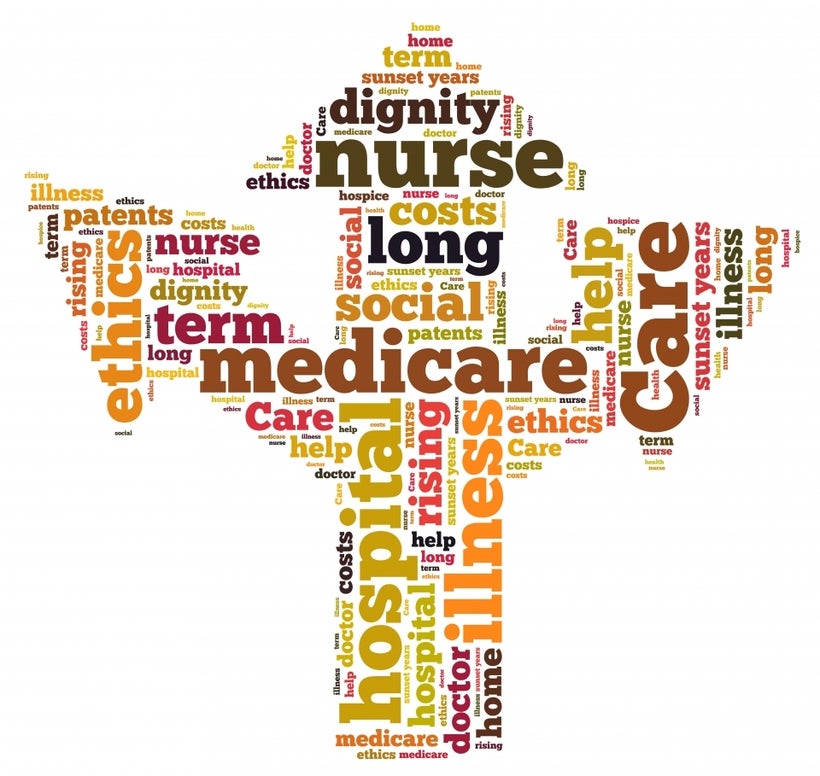 Spending time in my elder orphan Facebook group, I've learned that members, the 55 plus age group worries most about being in good health and financially able to pay for what they need to stay well and in good physical and mental shape.
Unlike some healthcare professionals, consumers measure multiple aspects of their well-being when evaluating health. They rely on exercise, wellness check-ups, screenings, nutrition, social connections, and whether they like and trust a physician. There are so many parts that it doesn't make sense to treat just the sick ones and hope for healing.
Even in the latest elder orphan research, the geriatricians believe a patient's living situation should be part of a patient's assessment and care teams should learn whether or not a patient lives without support, however it's not one that's addressed. The research clinicians claim that most healthcare settings do not recognize a living situation could put a person at risk. But for those who are socially and physically isolated, with very limited support, living alone does leave a patient vulnerable to falls and not eating right, to name a few.
Treating the whole patient involves many aspects of the body and mind, and then allowing that individual the power to make informed decisions, not just be given a set of instructions to follow. The process requires an understanding of the person's preferences and their needs based on life circumstances.
The elder orphan research also found that the care for older adults, especially those with little support at home, needs to stretch beyond a physician's office and into the local community for help.
We need to develop more community-based aging resources and adult day care centers for social support offering a goal of preventing avoidable hospital admissions.
To have local multidisciplinary teams to care for patients with medical, functional, social, and safety needs.
Set up public-private partnerships to help vulnerable populations by linking health-care organizations with community and government agencies like social services, adult protective services, and department of aging services.
A Healthcare Company Focuses on Patient-Centric Care
There is one healthcare delivery system that treats patients and families with the care & dignity they deserve. Their team-based approach helps keep the sickest, most vulnerable and frail elderly out of the hospital. It's called CareMore Health Systems, and they use an integrated suite of clinical programs and services to ensure alignment and teamwork.
CareMore's approach steers clear from the traditional Medicare model to treat the whole patient, not just the parts that are sick. As a patient, you'll get care coordination that is well-managed and streamlined to decrease healthcare costs and increase patient care outcomes.
Neighborhood Care Centers
They provide care facilities in communities nearby patients, instead of having the consumer to travel very far to see the doctor.
The patient meets with a team of healthcare professionals, and each member focuses on the different aspects of the person care.
The care facility has smart patient-care technology that allows the team to monitor patients' health at home. The featured care includes prevention, mental health, diabetes, wound, hypertension management and programs, and more.
These type of services goes beyond viewing healthcare as treating just a sick patient.
Moreover, we expect the prevalence of those aging alone and those who are at risk of being elder orphans to continue to increase as individuals are living longer, with multiple chronic diseases, and geographically distanced from other family members.
Closing the Isolation Gap
The elder orphan group members confirm the most significant of services they need are those that keep them socially connected. With loneliness affecting more than 2 in 5 seniors, CareMore Health launched a first-of-its-kind Togetherness program to address connection obstacles.
The President of the innovative health care system, Dr. Sachin H. Jain believes, "It is critical we address the physical, psychological and social well-being of aging seniors, and the Togetherness Program is an important first step in addressing the widespread issue of senior loneliness."
Although loneliness does leave some members in the Facebook group feeling depressed, not all agree.
When I come home; I don't feel lonely. I need the peace and the rest and the solitude. Perhaps it is because I grew up with parents who didn't get along and because I am all too aware that married friends may go home to their stress and isolation even with a spouse there, or to a controlling spouse, or to financial dependence. Living alone is not the problem. The problem for me is the prospect of later years if I can't live alone and on my own, when I am too old to be independent.
I don't think loneliness will ever be an issue for me, not even during holidays. Sometimes holidays and traditions are turned into and bring out a big distinction between those who have and who don't. I want to be grateful for and happy with what I have, so I am.
When I was a I was a teen, circumstances put me in a children's home (modern term for children's orphanage). I was lucky enough to have a "weekend foster family." It helped me to get out of an institutional type setting and be in a real home. I encourage anyone interested to contact their local children's home. There's wonderful kids up to 18 that I know could use a grandparent!
Whether one feels the negative effects or not when aging in place alone, I hope to encourage professionals to work together and screen for those of us in this predicament.
Calling all HuffPost superfans!
Sign up for membership to become a founding member and help shape HuffPost's next chapter
This post was published on the now-closed HuffPost Contributor platform. Contributors control their own work and posted freely to our site. If you need to flag this entry as abusive,
send us an email
.