Good health is a core pillar of wellbeing in every society, as legislators on both sides of the aisle realized when it came time to vote on the Trump administration's healthcare package last week. Yet even with affordable care, access to health care is elusive for many disadvantaged Americans, as The Atlantic reported this week in "The Collapse of the White Working Class." Improving health in underserved communities is significantly more complicated than simply expanding access to healthcare providers and facilities.
For healthcare innovators to truly serve disadvantaged communities and improve access to health care, it is critical to recognize the roles that four other significant pillars of wellbeing play in shaping their lives. These are employment, housing, education and transportation, and not surprisingly, weakness in one pillar–or as is often the case, several–creates challenges across every facet of life.
For instance poverty, an obvious result of compromised wellbeing, is inextricably linked to poor health, notes the Urban Institute report "How Are Income And Wealth Linked to Health And Longevity?" Their research concludes that jobs, education and other measures of economic prosperity are all significant drivers of good public health.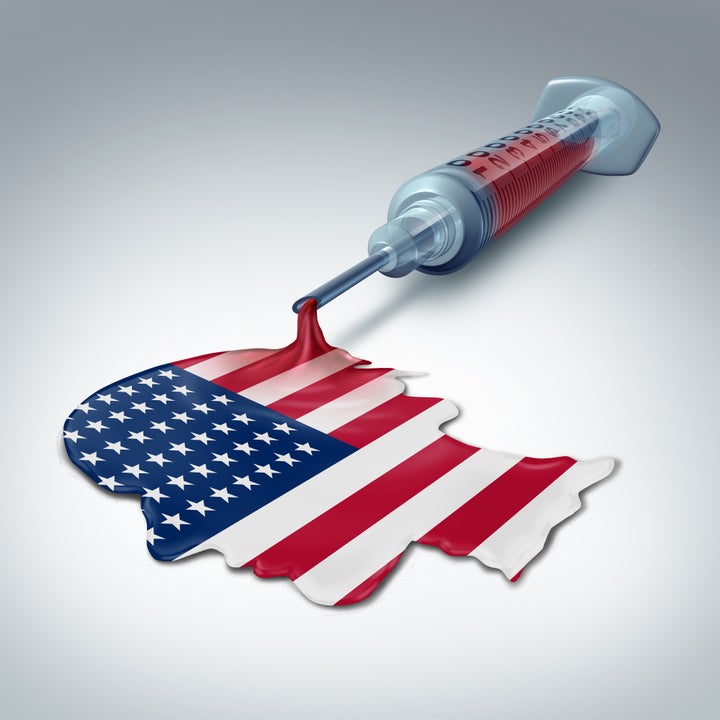 Healthcare innovations in place-based approaches, which target communities and address social and environmental issues that impact their members' health and welfare, can improve health, notes the Kaiser Family Foundation policy brief "Beyond Health Care: The Role of Social Determinants in Promoting Health and Health Equity."
For example, the Camden Coalition of Health Care Providers in New Jersey created a citywide care management system to connect its most frequent ER users with primary care providers. Providers and social workers connect with patients while they are in the hospital to identify and address their medical and social needs. This improves their health and reduces unnecessary hospital admissions.
Another example is the Centers for Medicare and Medicaid Services (CMS) Innovation Center, which is fueling innovative and holistic approaches to serving disadvantaged communities through its State Innovation Models (SIM) initiative. A Kaiser Family Foundation review of recent SIM projects underscores the importance of linking different types of care, integrated delivery systems and value-based payment models, and commended programs that are implementing even greater care integration. For instance Colorado is working toward fully integrating the delivery of behavioral health services and primary care.
We've built a disruptive service delivery model that takes into account these five interconnected pillars of wellbeing, namely health care, transportation, education, employment and education. It is a holistic healthcare plan that establishes, maintains and increases access to personalized services for underserved Medicaid patients in Cook County. It does so through the use of support systems that enable our members to successfully navigate issues that could otherwise pose barriers to essential care.
This innovative healthcare model has already shown tremendous potential: the 2015 care plan completion rate was over 50 percent for NextLevel Health members, which is twice the rate of many of our competitors.
We have broken new ground in the payer model for access to health care by focusing on five key innovations, enabling us to create a scalable, networked platform. It embraces a decentralized approach that allows us to meet the unique needs of our communities. These five healthcare innovations are:
1. Understanding our community
The communities we serve face myriad complex issues that impact every decision and aspect of health care. At NextLevel Health, we recognize that the best way to understand how to serve our members is to be integrated into the community. Our offices are based in the communities we serve, and our staff not only reflects our members but also is often from the same community. In fact, about 80 percent of our staffers are minorities, and more than 60 percent live in or near the communities we serve.
2. Implementing outreach strategically
Reaching members and building trust is no easy task. We recruit our community specialists, who serve as our frontline for member engagement, locally. It's not unusual for our community specialists to know members prior to visits, and keenly understand their barriers to accessing care. Having that familiarity from the start helps establish the crucial foundation of trust needed as we follow up with medical providers to execute care plans.
Place also plays a key role in successful outreach, and our team meets members wherever they feel comfortable—whether that's at home, in our offices or even a local fast-food restaurant. Engaging with members in their preferred environment allows us to better understand what other issues are at play, and, in turn, be better equipped to understand how to address all their health issues.
We've also created a men's forum that provides its members, who are often seen episodically in emergency rooms rather than regularly by doctors, with information about treatment and how to protect their health. The forums also encourage men to talk about their health issues and stressors as a way to overcome the fears that often prevent them from seeking the help they need.
3. Following-up to assure care completion assertively
Our community specialists play a key role in achieving care completion by encouraging members to go to doctor's appointments and undergo any follow-up care, even offering to meet them there as a way to increase accountability.
We also use data to enable us to identify care gaps and develop strategies to address them. If a member fails to order a needed medication, we follow-up to learn what the drivers are and look for ways to encourage him or her to get back on track to avoid a costly medical crisis.
4. Forming strategic partnerships
Our deep understanding of the community has helped us identify and form creative partnerships to help members overcome barriers to accessing health care. Deterrents can be as simple as not having transportation to get to a doctor's appointment. NextLevel Health partners with small, minority-owned transportation businesses on Chicago's South and West Sides, where we are creating an Uber-like system to enable caregivers or members to order transportation services.
Other partnerships tackle even bigger issues, such as addressing the crucial link between housing and health. When our data showed that our biggest users of care for behavioral health conditions also had housing issues, we worked with Trilogy, a community–based mental health organization, to help those members access both treatment and places to live.
5. Disseminating effective educational materials
Empowering members through education is a key part of our innovative approach. We regularly participate in community health fairs, church and school-sponsored events to give members and others in the community the opportunity to learn more about health issues. We also participate weekly programs on health through a community-based radio station.
In addition to ensuring our materials are easy to digest, our team works individually with members to make sure they comprehend information they receive from health providers and understand how to advocate for themselves. For example, if a member has diabetes, we make sure he or she understands how to manage the condition, including understanding symptoms, lifestyle factors and medications.
Improving access to health care and service delivery for underserved communities requires nuanced understanding of social determinants and a bold, innovative approach to problem solving. To understand these communities, we must be part of them and take a holistic approach to reaching our members. This means creating a decentralized system with the agility to identify strategic partners and provide the follow-up and education necessary to empower members to take charge of their health.
REAL LIFE. REAL NEWS. REAL VOICES.
Help us tell more of the stories that matter from voices that too often remain unheard.