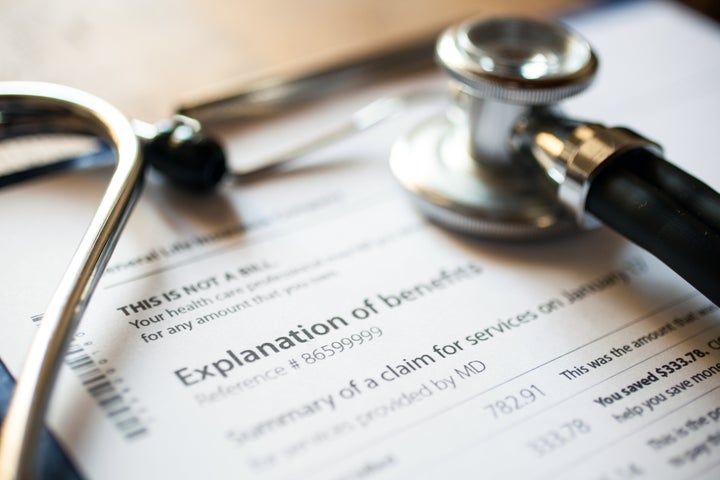 By far, one of my least favorite policy areas ― one that I knew very little about until recently, and one that I am only now really putting the time and effort in to understanding ― is health care. A little under a month ago, I started my first post-graduation job and am now gainfully employed as the social worker/social care coordinator at a free clinic in Wilkes-Barre, Pennsylvania. Thank you sweet, sweet universe for this job, I was getting a little nervous there for a while.
So, as it happens, when I graduated, I was pretty positive that I didn't want to be a medical social worker. I am overwhelmed by understanding my own chronic medical issues; I have some anxiety about hospitals; I hate, hate, hate blood (vasovagal syncoper here) and most bodily functions; and health care in general is fucking confusing, difficult to understand, and navigate. But oh, how the universe has a supreme sense of humor, and here I am: the new social worker for a free clinic that only has, like, five people on payroll, but a reliable cohort of volunteer doctors, dentists, hygienists, nurses, and receptionists (but if you wanna volunteer, we need you). I actually love working at this clinic so far, even though it can be a little scary to think that we're one of the only places available to working people who don't have insurance. Luzerne County has a population of about 318,500 with an uninsured rate hovering around 14 percent, which means that about 44,600 people are uninsured in the county. That's a lot of people who can't get sick.
And within the short three and a half weeks that I've been employed, I have had meaningful experiences helping people see a dentist when their faces are writhed with pain from a toothache, the kind of pain that has kept them from sleeping over the past week, and I've gotten to help them get rid of some of the anxiety they've been plagued with not knowing how they would get help for their tooth without having health insurance. I just started working with a woman from a religious sect that emphasizes the importance of motherhood, and she has been having fertility issues. I am determined to help her find a way for fertility treatments, even if she and her husband are at the 200 percent of federal poverty levels (PS: Here's a spreadsheet of resources I've been putting together concerning fertility scholarships and information). So far, this seems like the job that I'm supposed to be working.
I joined the mostly defunct Vox Weed's Book Club, and the first book was "An American Sickness". I read this from May through June, and it really opened my eyes to the atrocities that have been able to take place under the guise of "better treatment " when in all reality these treatments are overpriced and often unnecessary. Health care costs have become a burden to many people, including myself, so I figured now is the best time to really explore and learn as much as I can about the health care Policy in the "US of A." I meant to have this post out a few weeks ago when all the hubbub was happening in the Senate, but alas, life has been freaking busy lately. I figured, though, that it might be helpful if I did a little series on health care-related stuff, since I've taken on the task of learning as much as I can about all things health care. So hopefully this is helpful.
I thought I'd start with explaining Medicaid: what it is, what it does, and what the health care bills that were floating around would have done to these programs that legitimately keep people alive every day.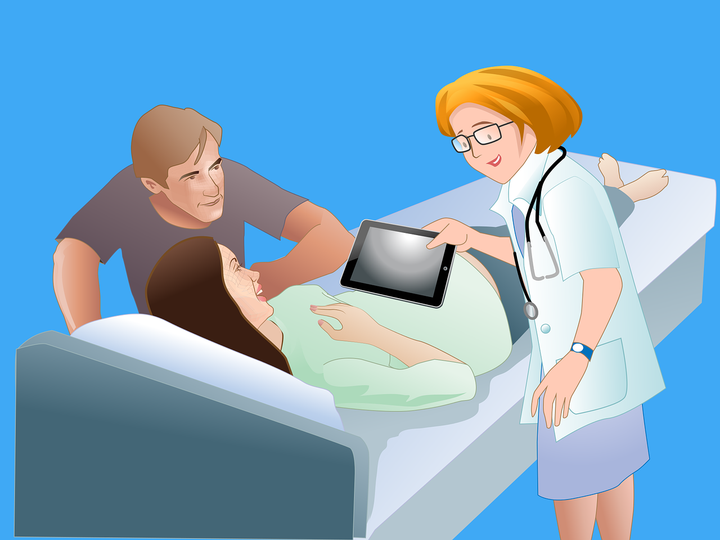 All of the health care bills were an assault on Medicaid.
Well, Chelsea, what exactly is Medicaid? Is it the same as Medicare? Or like, isn't it kind of like Medicare? Or wait, isn't Medicaid actually a part of Medicare?
Guys, no. And listen: I didn't know any of this shit until very, very recently. This shit is complicated to learn about and its freaking boring. BUT THIS SHIT IS IMPORTANT. Okay soooo Medicaid is a FEDERAL program ADMINISTERED by STATES. So, what this means is that Medicaid gets money from the FEDERAL government (when we pay federal taxes, most of our money goes to building bombs, some of it goes to helping sick people by way of Medicaid). So how Medicaid's financing structure is set up now is in a way that it can respond to need of the states (ie: say, one state coughPENNSYLVANIAcough has a growing elderly population- Medicaid responds to this need by allocating more money to cover the costs of taking care of the people who need nursing homes so we don't have to worry about Nana dying alone on the street in the gutter).
Okay, so who gets Medicaid?
Back in the day, Medicaid was called Medical Assistance. I wish It was still known as MA, because that would be incredibly helpful for people learning the difference between Medicaid and Medicare, two terms that only differ by two letters. Anyway, Medicaid differs from state-to-state according to who they cover

(this is what I mean when I say that it's administered by the state),

but it has to cover some percentage of low income people, pregnant women, people with disabilities, and the elderly in some capacity.

This is a federal rule

that all Medicaid programs have to subscribe to (what I mean when I say it's a federal program). You know when you hear about

"states that expanded Medicaid under the ACA?" That actually translates to "States that widened the eligibility so more people could be covered."

So basically, Medicaid is intended to help the most vulnerable of our society when they are in need of medical assistance. There is federal oversight, and states can decide whether or not they want to expand who they cover.

What the health care bills proposed is that Medicaid be covered under a block grant given to a state. A block grant is a set amount of money given to a state by the federal government to administer a program. Congress would figure out how much money to give to each state. How they figure out this amount or what they will base it on is unclear. This is a problem in itself, because if there is a finite amount of money, then there is going to be difficulties deciding who will be eligible for coverage. Or, if the federal government says that states still have to cover the same people, the cost of their services will either need to have a lower reimbursement rate (fat chance), which will cause less doctors to take Medicaid, and cause a higher case load for those that are willing to take the lower reimbursement. Or, like I mentioned, States might just change who is eligible for health insurance (Medicaid) and figure out who's life is more "valuable" (aka, cheaper to cover). For example, states will have to choose between situations like covering a 19 year old with cerebral palsy who is born to a single mother who makes $15,080 a year as a housekeeper at the local Hilton (that's the current salary of someone who makes the federal minimum wage, working 40 hours a week, for 52 weeks, with no vacation, before taxes, and before other expenses), or the 87-year old woman with dementia, who needs 24 hour nursing care, who lives without family. These are the legit questions we're going to have to ask ourselves. It's really fucked up, yo.
Even though the bills seem currently dead (thank you, Senators Collins, Murkowski, and McCain for having a sliver of integrity and belief in bipartisan democracy), we know that nothing in the Trump administration is ever actually dead. Staying informed about the actual policies is what is the most important right now, and I hope that this helped demystify at least a little bit about Medicaid and the need to protect from block grants.