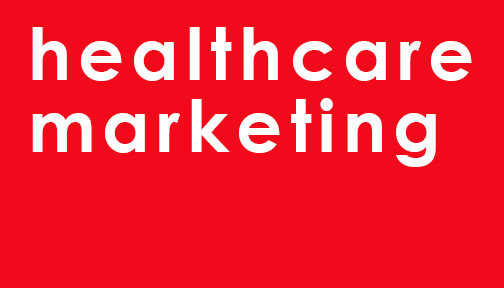 Advertising in the health care industry is a tricky trade. From regulations to patient loyalty, it's difficult to structure a unique campaign that entices new patients. While there is no one-solution-fits-all answer, there are some basic rules that all health care offices should understand when coordinating their marketing efforts.
It is important to ensure that your practice's branding remains constant across all of your marketing campaigns. This starts with your practice's name. Choose a name and stick with it. Having a static name is important for brand recognition and also plays a huge role in SEO marketing.
Continuity is also important with regards to your brand's aesthetics. If your practice's color scheme is blue and yellow ensure that every marketing piece incorporates blue and yellow. In an ideal world, your patients, and your potential patients, will recognize your advertising efforts before they see your name and logo. This only occurs by defining your brand's identity and sticking with it.
Don't assume that printing a bunch of pamphlets or posting a new deal to your website will be noticed. Talk about it. Make sure that the pamphlets are right in front of your patients as they enter or leave your office. It's also a good idea to train your staff to handout pamphlets to patients as they leave and to mention new deals when scheduling appointments. In order to guarantee patients are seeing your online deals place them on the home page of your website. Your website is essentially a digital storefront, and like the flyers in your physical office, if you want people to notice something, it needs to be directly in front of them.
Being online is the first step, but owning your brand's digital presence is what truly counts. This process starts with your practice's website.
How old is your website? Is it mobile friendly?
To see if your website is mobile friendly check it out on a tablet or mobile device. If your site hasn't adapted its appearance to the device it's being viewed on, it's time to update your website. Having an outdated site buries your business across all Google searches, especially searches done on mobile devices.
Create a Facebook account for your practice and be sure to post consistently. The best posts are personal photos about your office, your staff and, with their permission, your patients. Funny memes and relevant GIFs work well too, but it's essential that you retain a sense of professionalism, especially online.
Also, make sure that every website your practice is listed on (Yelp, Google, Apple Maps, etc.) correctly lists your business' name, address and phone number. This verifies your business' information to search engines. It's also important to "claim" your business listings whenever possible, which is usually done by registering an account with the citation website and authenticating your phone number with a verification code provided by the site.
In advertising, it's easy to presume to see the finish line before the race begins. The goals are almost always more patients and a higher ROI. When it looks like a campaign isn't going to work the simple solution to consider is halting it all together and resetting. This is usually the wrong move. Advertising is a long-term game and seeing things through is important. You never know when the right person will see your commercial, billboard, mailer, etc. If you're curious if a campaign is working, ask. Ask your new patients how they heard of you. Use promotional codes and unique tracking numbers to monitor what is and isn't working. And most importantly, record everything. If a campaign does fail, look at the stats and investigate why. Use this information in your future advertising! Knowing where your new patients are coming from is great, but also knowing what advertising pieces are merely wasting money can be just as valuable.
For more information on health care advertising reach out to the health care advertising experts at Rebuild Nation by calling 855-725-3628 or email your questions to info@rebuildnation.com.
REAL LIFE. REAL NEWS. REAL VOICES.
Help us tell more of the stories that matter from voices that too often remain unheard.