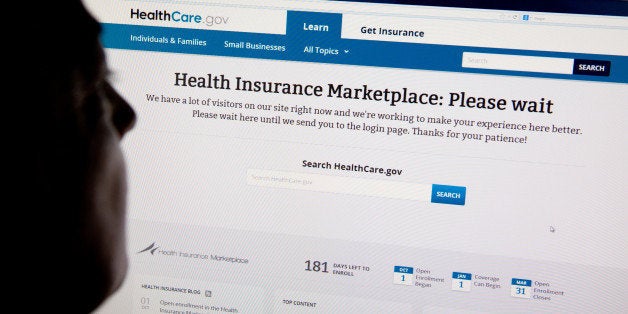 If technical problems with the U.S. government's new healthcare website are not fixed in November, hundreds of thousands of Americans could lose easy access to lower-cost coverage, jeopardizing the Obama administration's goal of making affordable insurance broadly available in 2014.
Consumers in 36 states are relying on Healthcare.gov to qualify for tax subsidies that will reduce coverage costs under the 2010 Affordable Care Act, which was expected to cover 7 million people next year alone through new private insurance marketplaces.
But if glitches in the marketplaces that operate chiefly online fail to be resolved, the government might have to take steps to reinforce low-tech alternatives such as call centers and paper applications that they are counting on already.
"If they can't enroll before the end of this year ... it's a serious burden on those people," said Joel Cantor, a public policy professor at Rutgers University who advises New Jersey on issues with the health reform law known as Obamacare.
"It thwarts the intent of the law to make insurance affordable," Cantor said.
The open enrollment period began on Oct. 1 and lasts until the end of March, but people must enroll by Dec. 15 for coverage starting next year, making it critical to fix the site for many of the 15 million who are not insured through their employers or the government and have individual policies instead.
Hundreds of thousands of people in this category are set to lose their current coverage because it does not cover certain benefits such as preventive care and mental health services as required by the law.
The policy terminations are opening President Barack Obama to more political attacks from Republicans because he repeatedly promised Americans they could keep their coverage if they liked it. Republicans in Congress, who have long opposed the law because they consider it to be an unwarranted expansion of the federal government, also criticized administration officials over the website problems.
The exact number of people facing Jan. 1 cancellations is unclear because many policies will not lapse until later in 2014 or may still be renewed this year, or pre-date the March 2010 law, which allowed some plans to be exempt from certain rules.
People who are considered high risk patients by insurance companies because they have pre-existing illnesses such as diabetes or cancer could also be left in the lurch if the website's problems persist. They have short-term plans that expire at the end of the year and can spend thousands of dollars a month on medicines and care.
About 100,000 people are in federal pools designed to provide temporary insurance until the requirements start next year that plans cover such conditions. Separately, state pools that pre-date the law have about 200,000 people, with many such pools expected to end in 2014.
"What I worry most about are the people in the high-risk pools," said Timothy Jost, a Washington and Lee University professor and healthcare reform expert and advocate.
These Americans do have alternatives. They can turn to individual plans offered directly by insurers outside of the exchanges, but these do not offer tax subsidies, potentially making them much more expensive than the plans offered through the government-run online exchanges, or marketplaces.
Also, technical problems have prevented insurers from enrolling customers directly into exchange-based plans, even though the companies are allowed to do so. The government told insurers last week it was working to fix connections so they could more easily sell subsidized plans, which would yield a potential alternative to the website.
Policy experts and insurers have pointed to mid-November as the unofficial deadline for the site to be fully functioning to ensure people have time to apply easily by Dec. 15.
Every American must possess health insurance next year or pay a penalty fee, under the law.
"The system has to be working in some fashion," said Sandy Praeger, Kansas' insurance commissioner, who chairs the health insurance committee for the National Association of Insurance Commissioners. "Maybe it's not the web-based system, but they're going to have to find a way to get these people enrolled."
Jeffrey Zients, a White House economic advisor who was brought in last week to help manage the program's rollout, told reporters on Friday that Healthcare.gov would work smoothly by the end of November.
The administration has not yet publicly discussed contingency plans if that new deadline is not met. But several policy experts said it was too soon to panic and doubted the administration would allow for the possibility that Americans would face any gaps in their coverage or be unable to gain subsidies regardless of the website's performance.
"If people are going to continue to have difficulties, they are going to figure out a workaround," said Karen Pollitz, a senior fellow at the Kaiser Family Foundation. "It's not like people are not going to get their subsidies."
The new marketplaces were intended to scoop up the individual policy holders who lose their current plans, nearly half of whom are expected to be eligible for tax benefits that are supposed offset their costs.
For example, Florida Blue has been notifying about 300,000 individual policy holders that they will need new plans next year to meet the law's benefit requirements, including 40,000 whose plans expire at the end of 2013.
Individuals who earn up to 400 percent of the federal poverty level are eligible for subsidies. The savings can be far more generous for those under 250 percent because they also would receive cost-sharing benefits that reduce deductibles and co-payments.
While those at the top of the subsidy-eligible scale might be willing to forgo savings as a tradeoff to avoid technical hassles, the absence of a working website poses greater sacrifice for those who earn less.
"I see it as a significant risk for some low-income people," said Joseph Antos, a health policy expert at the American Enterprise Institute. "It's the people who stand to actually get substantial subsidies who are most at risk." (Additional reporting by Caroline Humer; Editing by Karey Van Hall and Grant McCool)

Related
Before You Go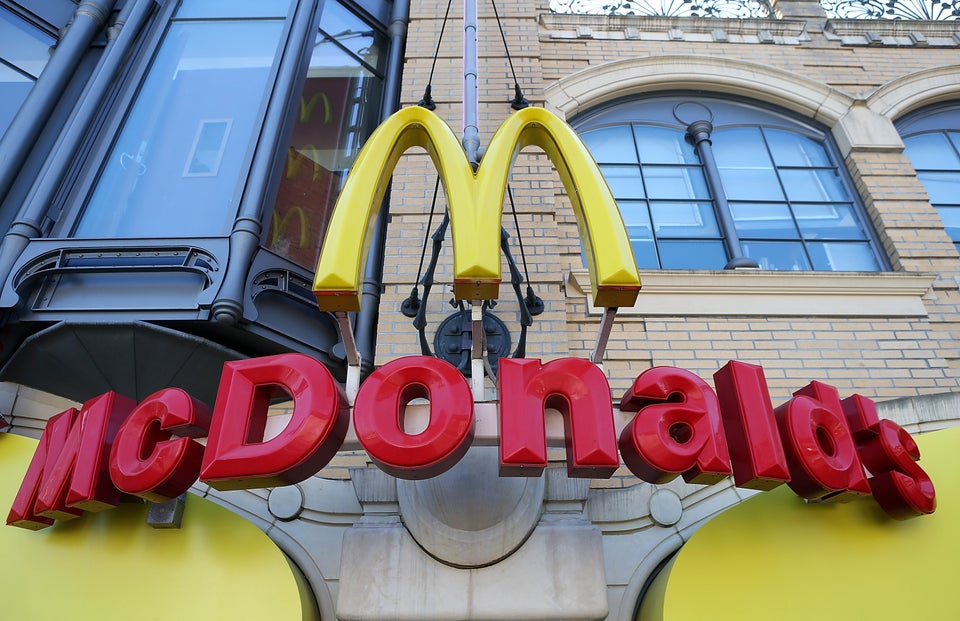 Obamacare Haters
Popular in the Community