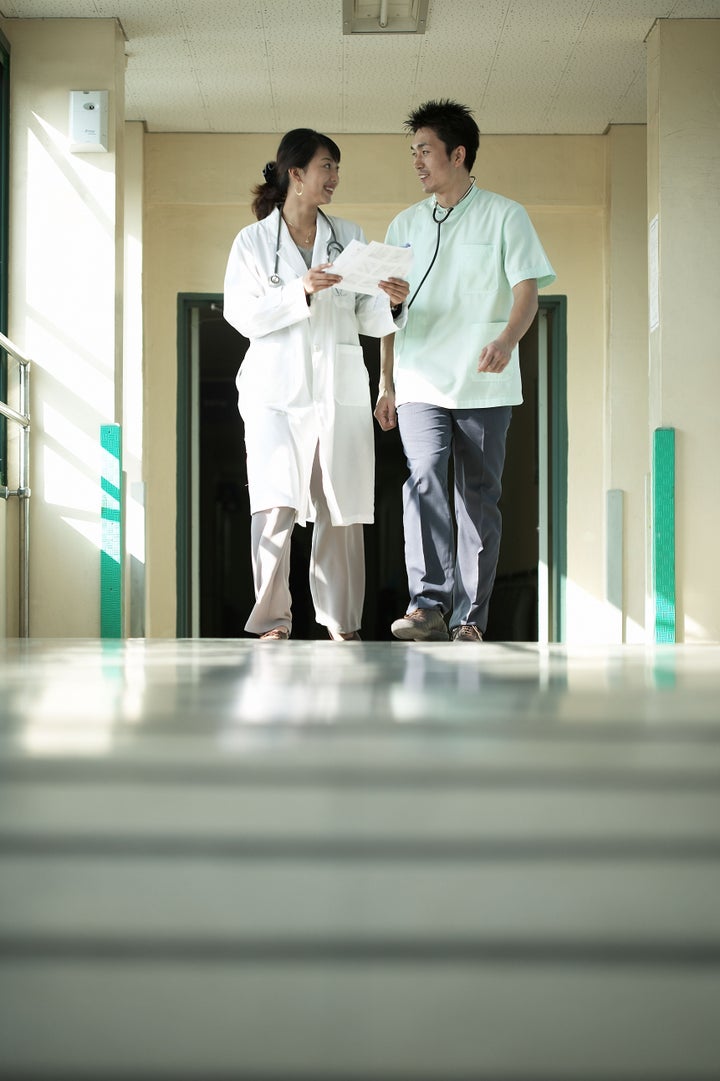 If people are healthier, they are generally happier.
If people are healthier, they are likely to be more productive.
If people are both happy and productive, the economy will follow suit.
Increasingly, employers are getting this and taking steps to help their employees make the healthy choices while they are at work and at home.
Along with the Robert Wood Johnson Foundation, The California Endowment and W. K. Kellogg Foundation (RWJF), we released Healthier Americans for a Healthier Economy which highlights six case studies that examine how employee and population health affect the ability of our states and communities to recruit and retain employers -- and have a major impact on health care costs.
As James Marks, senior vice president at RWJF and director of the health group, noted: "It is increasingly clear that good health is intrinsically connected to our economic security -- as individuals and as a nation."
Life doesn't just happen from 9 to 5, and these communities get that. It is encouraging that these stories show the connections that employers are making with supporting wellness beyond the workplace -- from how people get to work to access to healthy affordable foods to bring home for dinner. This is not about dictating behavior or telling people how to live -- it's about giving them options to live the best lives they can.
Chronic diseases -- like diabetes and heart disease -- are major health problems -- and care comes with big price tags. More than half of all Americans currently live with one or more chronic disease, including heart disease, stroke, diabetes and cancer. High rates of these diseases, which in many cases are preventable, are associated with increasing health care costs. That, in turn, means businesses face increased health care costs, not to mention reduced productivity because so many of their workers are ill.
In the example from Hernando, Miss., community leadership has been encouraging healthier choices, like biking to work or visiting farmer's markets -- and they are saving money by doing it. While health premiums are going up around the country, they are down in Hernando County.
More and more American businesses are taking notice of the health of their employees because the calculus shows that preventing disease and promoting health reaps economic rewards. Workplace wellness initiatives in combination with community prevention programs are a win-win way to make a real difference in improving our health and bottom line all at once.
These examples should spur more business and public health partnerships focused on making the healthy choices easier choices for employees and their families.
Related
Popular in the Community