Each day, our lives are filled with decisions: What to do, where to go, when to start something, how to finish it, etc.
Among the most important decisions are those we make multiple times each day: What to eat.
Making healthy choices is crucial, yet can be difficult. This is why my organization, the American Heart Association, offers guidance such as the Heart-Check mark. The familiar, trusted label helps grocery shoppers fill their baskets with nutritious products.
The challenge is tougher when eating meals outside our homes.
Aramark prepares and serves millions of meals per day. So imagine the impact this company can have on our nation's health.
Or, rather, I'm proud to say the impact this company will have.
Aramark and the American Heart Association recently launched a five-year initiative for the company's meals to have more fruits, vegetables and whole grains... and fewer calories. For more on these profound changes, it's my pleasure to turn this conversation over to Eric J. Foss, the Chairman, President and CEO of Aramark.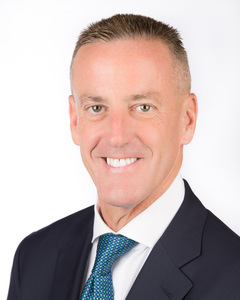 Food is a large part of our daily business, but it's an even bigger responsibility -- one that is tied directly to our company's mission to enrich and nourish the lives we touch. As the country's largest food service provider, Aramark prepares and serves more than 2 billion meals a year.
We make sure that students in schools and colleges are well nourished; we make workplaces more productive by providing wholesome and delicious meals during the workday; we provide food for patients, doctors, nurses and staff at leading hospitals; and we help make sporting events more fun with ballpark favorites.
Over the past several years, our chefs and dietitians have been working hard to make a difference -- developing over 750 better-for-you recipes in place at more than 1,000 locations. We've also expanded our employee well-being programs for our 170,000 U.S. associates to help them focus on preventive steps so they can feel better and live healthier lives.
But we know it's not enough.
The statistics are startling -- over 70 percent of adults in this country have an unhealthy diet and nearly as many are overweight or obese.
Experts estimate that if Americans increased their consumption of fruits and vegetables to meet current public health recommendations, 127,000 lives could be saved each year.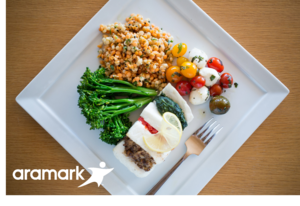 Our associates, clients and consumers have told us that they want, and need, our help.
This is why we're proud to be joining forces with the American Heart Association. We want to empower people to make better food choices. Together, we're pursuing a bold goal of improving the health of all Americans 20 percent by 2020.
Through the five-year Healthy for Life 20 By 20 initiative we're combining Aramark's scale and culinary expertise with the American Heart Association's research and nationwide volunteer network to help build a culture of health at the individual, community and national levels.
A key component of our commitment is to impact 10 billion meals over the next five years by further reducing calories, saturated fat and sodium while also increasing the amount of fruits, vegetables and whole grains we serve by 20 percent.
Our menu commitments are important, but Healthy for Life 20 By 20 is about more than just recipes and ingredients. In order to build a genuine culture of health, we need to engage and educate people and begin to change behaviors -- starting in underserved communities where obesity and nutrition related illnesses are most pervasive.
Through successful programs like AHA's Simple Cooking with Heart and our Aramark Building Community philanthropic and volunteer program, our talented chefs, dietitians and other experts are teaming up with AHA to expand community health outreach efforts across the U.S., beginning in Chicago, Dallas and Philadelphia, Aramark's home town.
As a leader and a father -- and someone who is passionate about health & wellness -- I am personally inspired by this initiative and excited about what can be achieved working with a premier health advocacy organization like the AHA.
With teamwork and collaboration, anything is possible. I encourage you and your families to join us in our goal to be healthy for life.