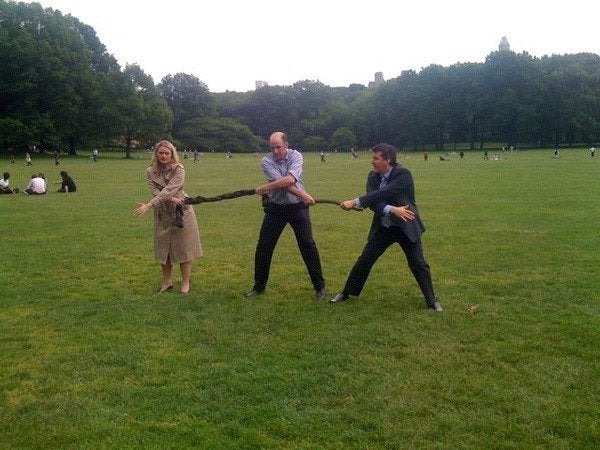 A new group calling itself Healthy Americans Against Reforming Medicine (HAARM) has launched a website to promote its efforts to derail health care reform. Their message: Health care for everybody is just bad and wrong, and the Obama administration's plan will lead to socialism.
HAARM, you may or may not have guessed, is a work of satire. The Service Employees International Union is putting $25,000 behind the project, which essentially parrots right-wing talking points on health care reform to comedic effect.
"We worked with some really funny writers on this project, but nobody was able to top the crazy things Republicans are saying to stand in the way of health care reform," said SEIU spokeswoman Lori Lodes in a statement to the Huffington Post. "HAARM highlights the fact that the GOP spends more time coming up with ways to say 'no' than they do coming up with any policies of their own."
In a video featured on the site, HAARM officials debate their strategy in a brainstorming session.
"We have got to figure out a way to convince the American people that health care is a bad thing," says one man.
"Why don't we just say it like it's a bad thing?"
The video then cuts to Rep. Zack Wamp (R-Tenn.) on MSNBC. "The problem with the Obama approach is, it's health care for everybody!"
Calling all HuffPost superfans!
Sign up for membership to become a founding member and help shape HuffPost's next chapter