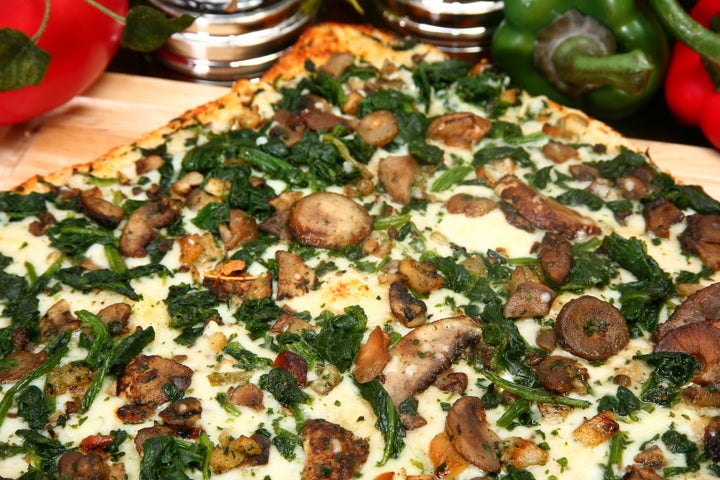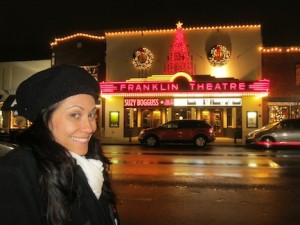 If you are planning a trip to Nashville, be sure to add Franklin to your list of places to visit in the area. Home to plenty of Civil War and historic battlefields and haunted sites, it's also home to many musical celebrities and of course, some awesome veggie and gluten free options!
Brixx Pizza is a fun place for friends and family to dine. And no one is left to starve as it offers vegan cheese and toppings as well as gluten free crust options, available for all varieties of their delicious, wood fired pizzas. A smorgasbord of salads, sandwiches and more are also on offer. I devoured my veggie-stacked, vegan pizza and so will you ; ) Even better, Brixx is just steps away from Frankiln's newest Whole Foods so you can stock up after you dine and avoid shopping on an empty stomach!
For a great cafe atmosphere, check out Olivia's Good News Cafe. Using all natural, organic, local and even superfood ingredients, Olivia's is a great option when you're in Franklin. The vegan love sandwich is awesome as are the quinoa veggie burger sliders. For gluten free folks, be sure to order up the gluten free mushroom pasta. Pop into Olivia's and they will take care of you!
If you're in the mood for a vegan wiener, Music City Dog House is the place for you. With live music and veggie dogs plus vegan toppings for days. It's tough to not leave full and content. Don't forget to veganize the Tornado Potato!
In search of an ethnic meal? Try Bombay Bistro. It has tons of veggie options, so many in fact that you'll have to dine there more than once! I had two kinds of samosas and the Aloo Saagwala and then shared a veggie kofta. Delicious!
Hey, if you don't bump into a country superstar here in Franklin, at least you'll keep busy stuffing your face!