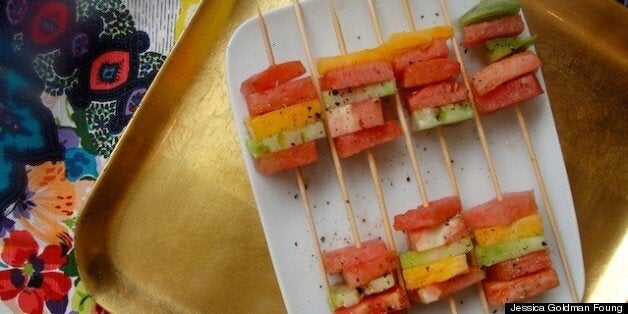 It's officially time to heat up the grill. And chances are, if you're hosting a BBQ this summer, you'll most likely also host a few guests with special diets -- like nut, dairy, meat, shellfish allergies or a gluten intolerance. But that doesn't mean you have to make a different meal for everyone. Instead, accommodate a range of needs by making your next outdoor dinner totally DIY. A fun and tasty idea for anyone (food restrictions or not) that really puts the "special" in special diet. And makes old classics new again.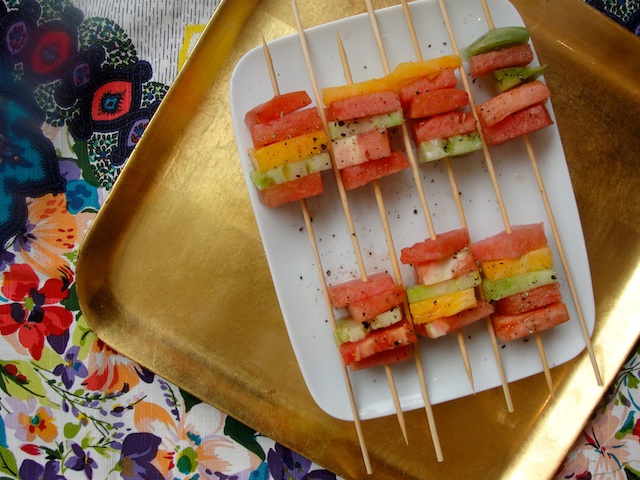 Kabobs
Skip the burgers and buns and switch things up with food on a stick. Forget about the standard peppers and steak. And instead, kick it up by mixing meats, tofu, or mushrooms with fruit -- like pineapple, watermelon, peach, and strawberries -- and unlikely veggies like radishes, leeks, and fennel. With everything chopped and ready to go, it's easy to let guests choose their kabob ingredients and grill to order.
Salad Bar
It's not the leafy mix that's the problem but the toppings. So offer guests toasted seeds, nuts, berries, vinegar, oils, and citrus wedges and juice. Let them dress as desired. Or, for added hosting fun, give each guest their own mini mason jar to mix up personal dressings for that day and to take home.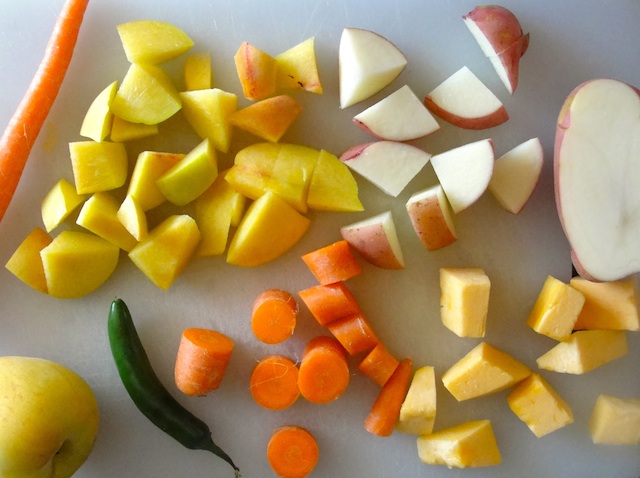 Foiled Grains, Potatoes, and Veggies
Cooking "en papillote" is not just for fish anymore. You can use the same wrap and roast technique for easily adaptable sides, too. Instead of serving mayo-filled potato salad or coleslaw, offer bowls of cooked quinoa and couscous, diced raw potatoes, chopped carrots, cauliflower florets, sliced hot peppers, and even fruit (like nectarine and peaches). Mix up flavorful spice blends, like dill and salt-free garlic powder, salt-free chili powder and cumin, or salt-free curry. And let guests fill foil packets with the grains and produce of their choice. Then drizzle on the oil, sprinkle on the spices, and finally throw them on the grill. For a colorful finish, also offer fresh herbs, like chopped cilantro and chives, to sprinkle on top.
Festival Corn
Take a tip from summer fairs and festivals and grab some corn. Grill the cobs plain with a little bit of olive oil or vegetable oil and then let guests do the spicing! Offer shakers or bowls filled with cumin, curry, chili pepper flakes, pepper, and dill. Or simply put: Give them a corn canvass and let them get creative. Then place on grill (or wrap in foil) and let the hot flames do the rest of the work.
Mix n' Match Yogurt Sundaes
Trade lactose-filled ice cream for containers of soy, coconut, and greek yogurt. Offer bowls of typical toppings, like chopped fruit and chocolate chips. As well as more creative fillings, like fresh mint, marmalade, goji berries, and nut-free granola. Then let guests layer, mix, and parfait their perfect yogurt sundaes.