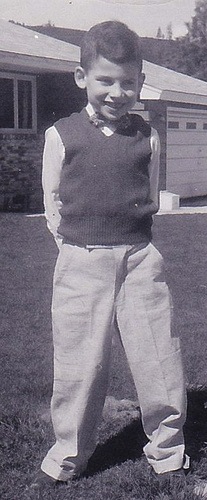 Any day now, I will become a first-time grandfather. I'm excited to meet the new addition to our family and have already let my imagination wander, envisioning what the little guy will be like and what kind of life he will lead. Will he have a passion for teaching, like my wife, or perhaps discover he finds joy in helping children and become a pediatric researcher, as I did? I let myself entertain these dreams because I know they are possible. While pregnancy complications, such as preterm birth and stillbirth could happen -- even in the United States -- having access to world-class health care will give him the best chance to survive and thrive. But around the world, millions of children are not so fortunate.
Tremendous reductions have been made in global child mortality, but with seven million children dying every year before their fifth birthday, our fight is far from over. As a global community, we must prioritize child survival and child health, and commit additional resources to ending preventable child deaths.
However, caring for newborns and young children is only half the battle. Safer and healthier pregnancies will put every child in a better position to live a long and healthy life. That's why in addition to increasing the delivery of new healthcare technologies, it is equally important that we study what happens during pregnancy.
The Born Too Soon report released in May showed that 15 million babies are born prematurely every year, and more than one million of those babies die in infancy. Worldwide, premature birth has become the second leading cause of death for children under age 5. It is imperative that we discover new causes of preterm birth, stillbirth, and other adverse pregnancy outcomes, and develop new ways to prevent them.
One way we are doing this is through the GAPPS Repository, a resource of pregnancy specimens and data that is enabling groundbreaking research into what happens in the womb. The GAPPS Repository provides a foundation for the development of low-cost interventions that can be used around the world to help ensure healthy pregnancies.
As I focus on these global issues, having a daughter nine months pregnant has brought my attention closer to home. Lately I have found myself checking my iPhone repeatedly, knowing I may get the call at any minute that it is time to head to the hospital. I am lucky that I view the birth of my grandson as an occasion for joy, and have confidence that he will live a long and healthy life. I want every parent, every grandparent, to have that same confidence. Let's commit to helping every child reach his or her fifth birthday. Let's commit to making every birth a healthy birth.
Convened by the Governments of United States, Ethiopia and India, and organized in close collaboration with UNICEF, the Child Survival Call to Action will be held on June 14-15 in Washington, DC. Focused on ending preventable child death through the survival of newborns, children and mothers, the Call to Action will convene 700 prominent leaders from government, the private sector, faith-based organizations and civil society to kick off a long-term, focused effort to save children's lives. Please visit www.apromiserenewed.org for more information.
Support HuffPost
The Stakes Have Never Been Higher
Related
Popular in the Community