Little did we know, our Healthy Living readers are breakfast aficionados -- especially when it comes to whipping up a healthy quickie.
We scoured both the comments section and Twitter for some of your favorite speedy, creative and brilliant healthful breakfasts. You certainly did not disappoint. Check out some of the highlights below, then tell us what we missed.
We'll never doubt you again!
Two of our favorite power breakfast foods combined into one super-breakfast. "Try egg whites with cottage cheese. Easy, fast, healthy, and almost doubles the protein!" tweets @CMiDHD.

Cookie dough for breakfast?! @immaeatthatblog suggests mixing 1/3 cup oats, 1/2 tsp cinnamon, half a banana, a heaping tbs of nut butter and a tsp of raisins and nuts to replicate the sinful taste of dough with appropriate nutrition for morning sustenance.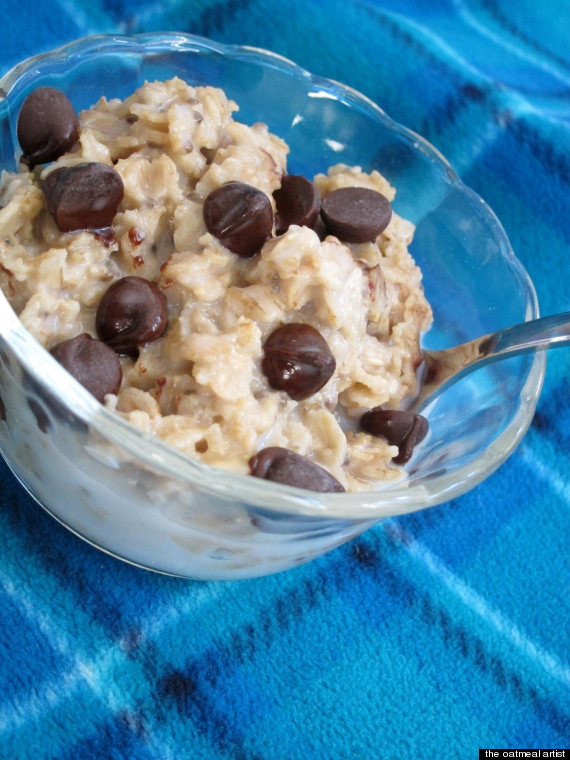 Photo: The Oatmeal Artist
Check out this "Overnight Cookie Dough Oatmeal" recipe from The Oatmeal Artist -- prepare the night before, and you'll be all set come morning!
Gorgeous Greek yogurt parfaits. @Eggface's photo alone makes the case to whip up these early hour superstars.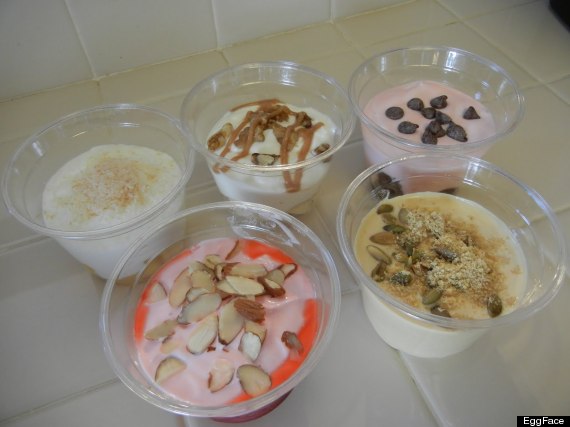 Photo: Eggface
Find the recipe for these stunning -- and convenient -- "Breakfast Parfections" over on The World According To Egg Face.
A miraculous one-dish melange. This protein packed, single dish recipe from commenter Mikeleejohnson could last you at least two mornings: Combine 2 cups plain yogurt, 1 scoop of chocolate protein powder, 1 banana and 2 tbs peanut butter.

Oatmeal turned art. A tempting and tasty oatmeal suggestion from commenter TayBay, who says adding nuts and berries will take your oatmeal to the next level.

Peanut butter seems to help a lot of us wake up on the right side of the bed. Commenter playsindirt enjoys a flour tortilla smeared with the nut spread and a handful of berries. For this, you probably don't even need a plate!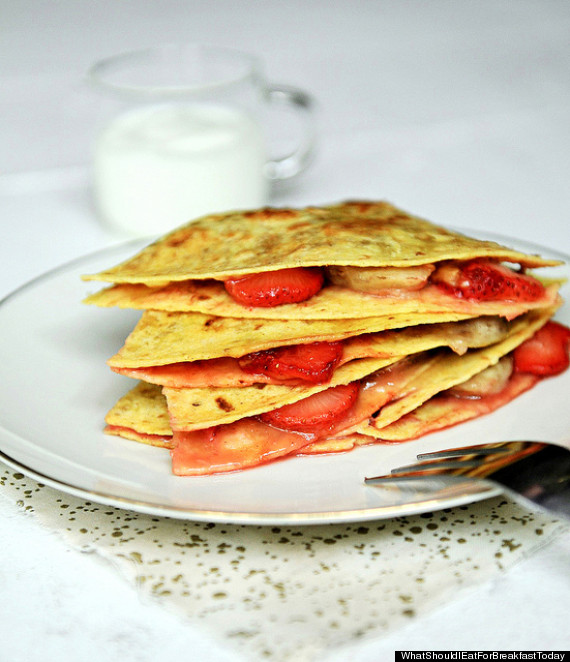 Photo: What Should I Eat For Breakfast Today
Check out this fanciful version from What Should I Eat For Breakfast Today.
And with an Anglo twist: Here's a different take from commenter seehowtheyrun -- swap the tortilla for a whole grain English Muffin if you prefer a little more fluff.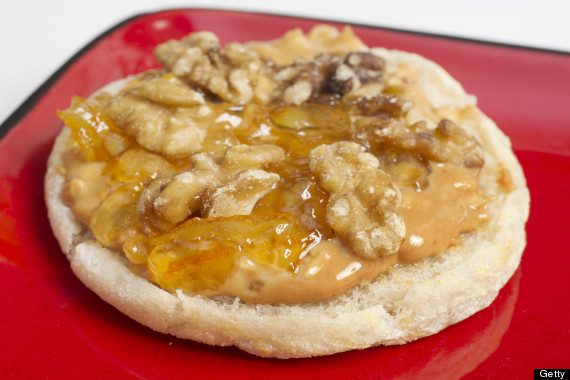 Photo: Getty
Related
Before You Go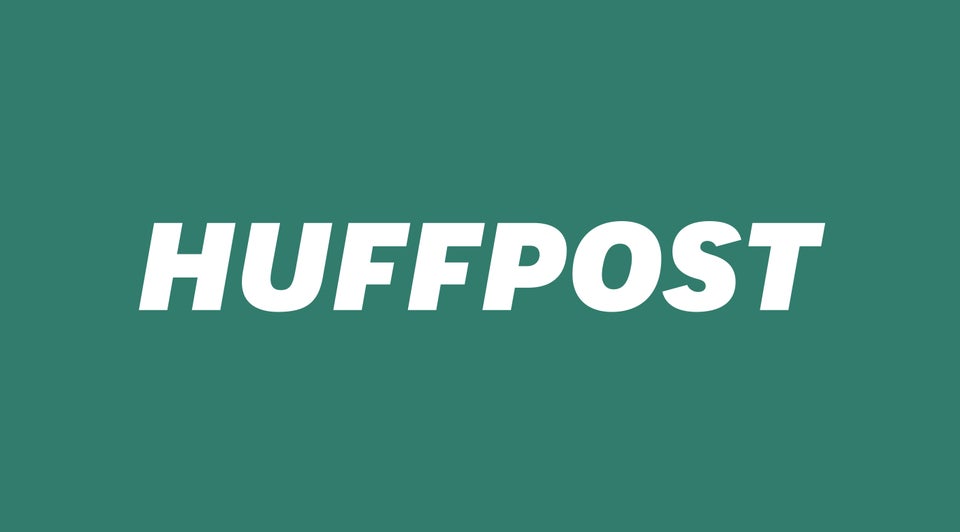 Egg Recipes