If you're looking for a way to maximize your breakfast for optimal deliciousness and ultimate fuel, allow us to recommend these seven (plus a bonus!) dishes below. They all have a certain swagger, with high protein counts, healthy fats and slow burning carbs that'll carry you through a seemingly interminable day -- and maybe help you conquer the world.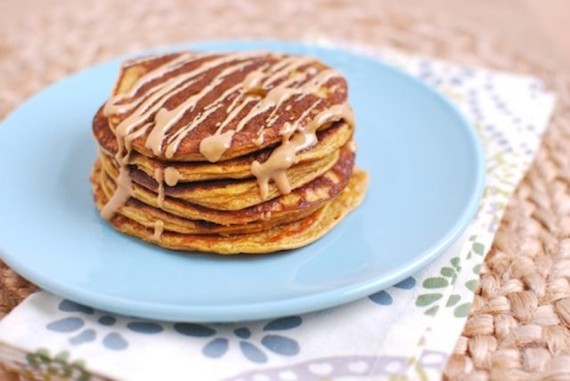 The Lean Green Bean
The classic breakfast flapjack is deservedly high up on our list of breakfast winners, but common pancakes tend to be void of anything nutrionally impressive. The secret to these sweet potato rounds is cottage cheese, which takes the cakes up to 15 grams of protein per serving. Get the full recipe from The Lean Green Bean.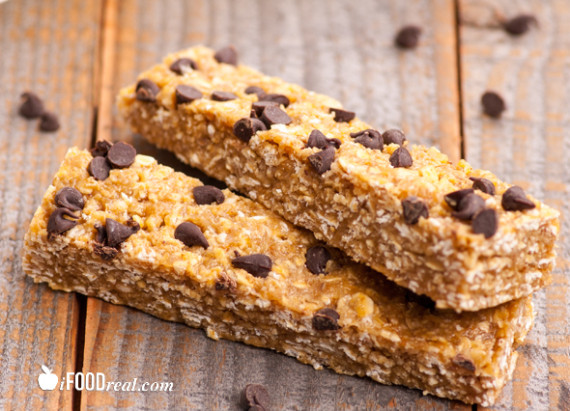 iFoodReal
Sometimes a hearty, sit-down breakfast will be overlooked for convenience's sake. But it doesn't have to be this way. If you grab a pre-packaged granola bar to make mornings easier, do yourself the nicest favor and prepare these copy cat granola bars that are exponentially healthier than the original. Get the full recipe from iFoodReal.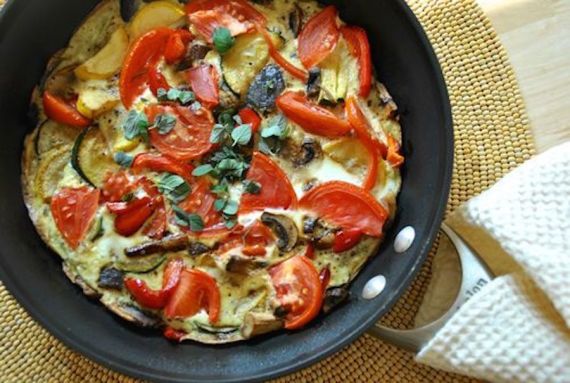 lizzylu blog
Having trouble reaching the recommended amount of vegetable servings every day? Does a sad side salad bring tears to your eyes? This nutrient-rich egg dish should be a great help. The vegetarian frittata is appropriately loaded with veggies (plus, you can just swap in your favorites) and is a breeze to make. Leftovers can be wrapped up and eaten tomorrow. Get the full recipe from Lizzylu Blog.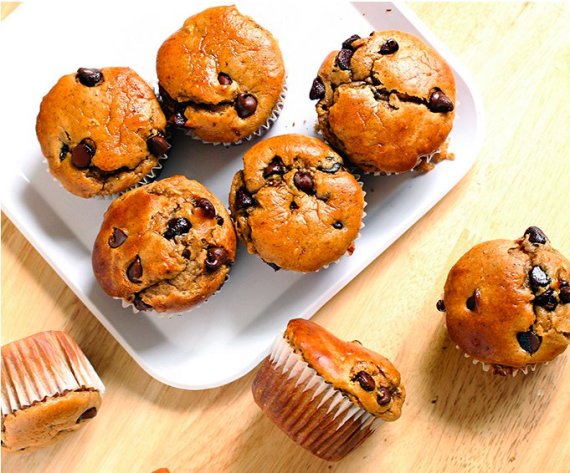 Eat Real Healthy Food
If you routinely order a muffin along with your cup of coffee on the way to work, consider this: A chocolate chip muffin from Dunkin Donuts has 550 calories, 21 grams of fat and 50 grams of sugar. That sugar count exceeds the daily recommended intake for the average adult, and will probably have you crashing before lunch. Just one of these chocolatey protein muffins, on the other hand, contains fewer than 200 calories and has 10 grams of satiating protein. If you're strapped for time, bake up a batch of these and freeze them for the week ahead. Get the full recipe from Eat Real Healthy Food.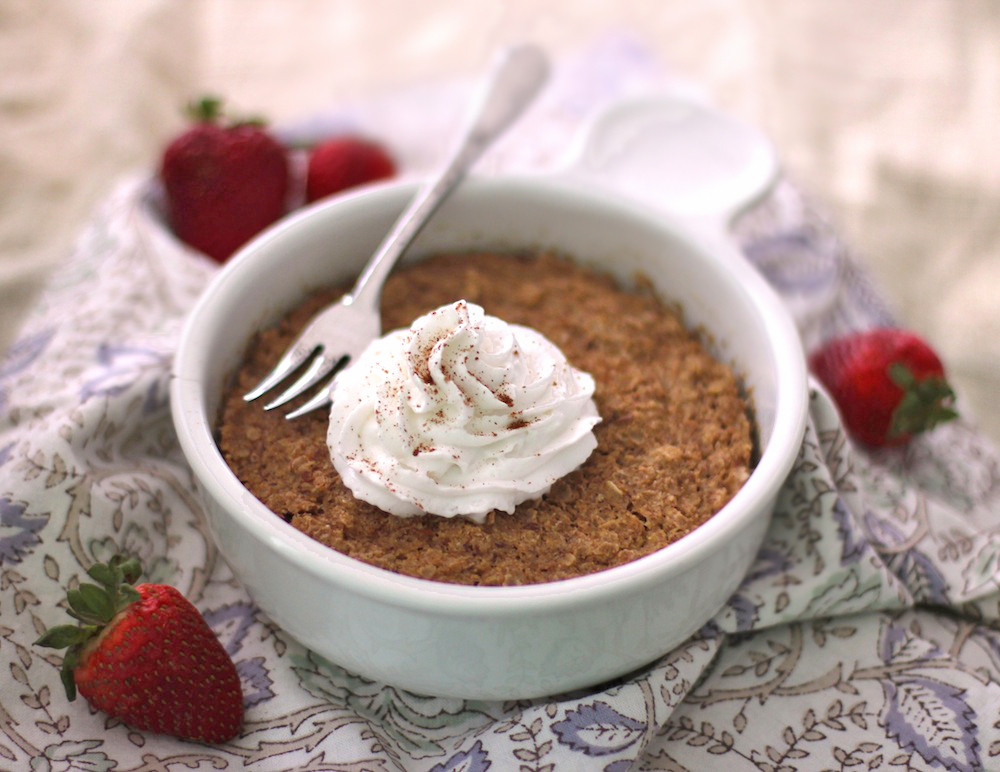 Desserts With Benefits
It looks fancy as, well, pie, but this little number takes only five minutes to mix, nuke and serve. You don't need to eat it out of a porcelain ramekin -- just wrap it up in a paper towel and enjoy the tasty breakfast treat that boasts over 20 grams of protein on the go. Your fellow subway commuters will seethe with envy. Get the full recipe from Desserts With Benefits.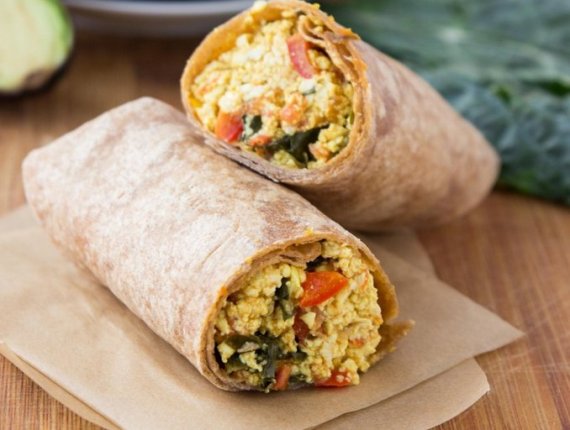 Veggie And The Beast Feast
This beautiful creation includes an avocado-slathered whole wheat tortilla. Hello? Did you hear us over your grumbling tummy? You won't miss the meat and the fibrous veggies rolled up in this vegan wrap will keep you satiated. Get the full recipe from Veggie And The Beast Feast.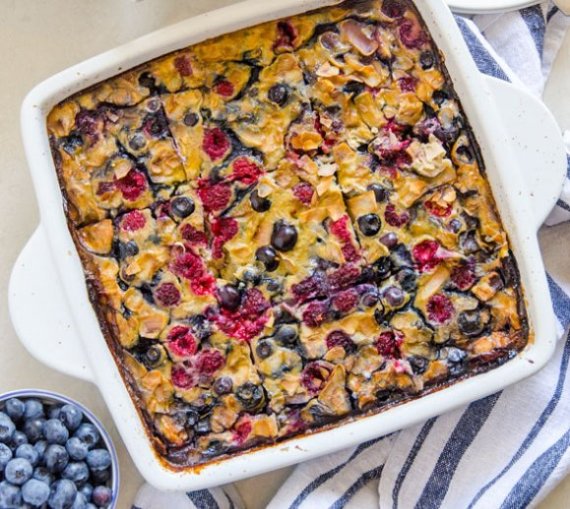 iFoodReal
Oatmeal is a breakfast staple that can never be replaced -- just improved upon. So, enter this gorgeous quinoa-oat hybrid that can be sliced into individual servings for on-the-go breakfast eaters. Add a dollop of greek yogurt, a spoonful of peanut butter or a scoop of protein powder for an extra boost -- this versatile bake is your scrumptious, nutritious blank canvas. Get the full recipe from iFoodReal.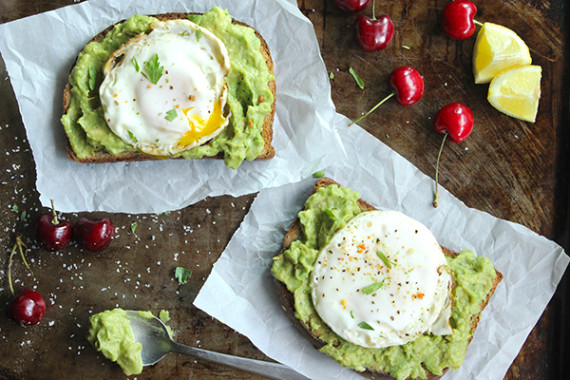 Simple Green Moms
Avocado breakfasts are something we dream about at night and make a reality in the morning. This alluring, quintessential breakfast calls for simple ingredients, flaunts healthy fats from the green fruit and offers a fair amount of protein from the perfectly runny eggs. Make this and you will have a glorious day. Get the full recipe from Simple Green Moms.