Anyone who knows anything knows that brownies are pretty much the best. Rich, chocolatey, and easy to bake, they have the ability to turn the worst of days around. If you're a serious brownie fan, you are also aware of their utter irresistibility. Try as you might, when faced with a brownie it's impossible to say no -- even if you're trying to steer clear of sweets.
For you brownie fanatics we have great news! Now, there's no reason to even try to resist the chocolatey treat because we found a brownie recipe you can feel good about eating. And the best part is, it calls for only three ingredients.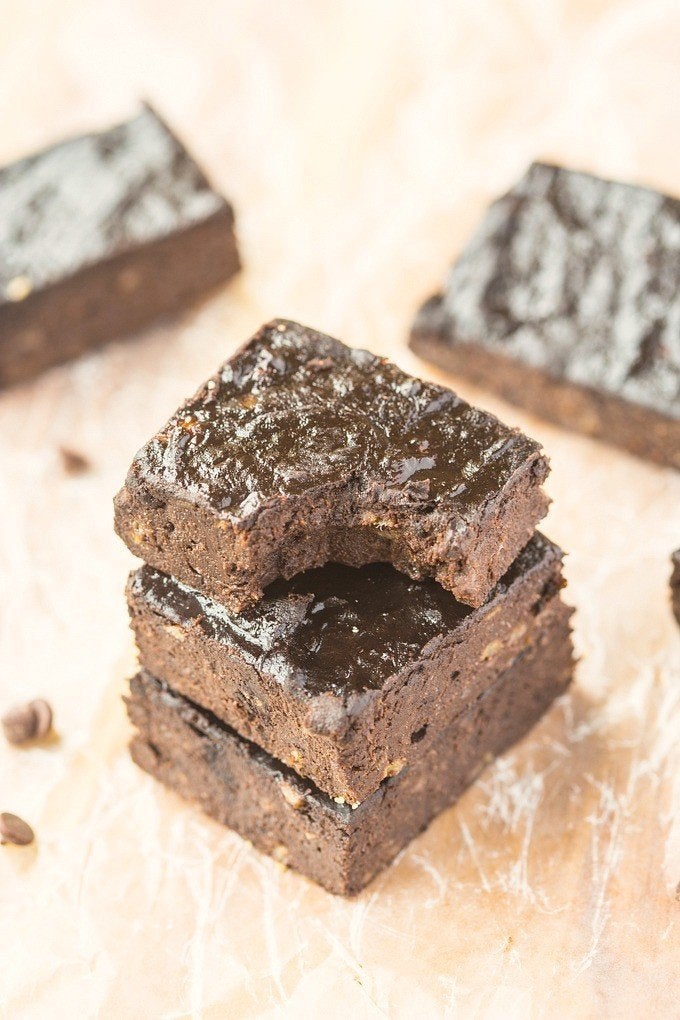 This 3-ingredient brownie recipe is the brain child of food blogger, The Big Man's World. Not only is it super easy to make because of the small number of ingredients required, it's also one brownie you can have seconds of without going into a sugar comma.
Made up of nothing more than bananas, cocoa and almond butter, these brownies are also naturally gluten free and vegan. It doesn't get better than this, folks. Head on over to The Big Man's World for the recipe.