Most of us have a love-hate relationship with chicken. While it's an easy, go-to choice for dinner, when was the last time you really devoured a chicken dish you made?
After all, simple, baked chicken has become synonymous with joyless, dry dieting, and anything else -- we're looking at you coq au vin -- seems much too rich, complicated and time consuming for our daily repertoire.
But it turns out there are some easy and healthy shortcuts on chicken's road to flavor town. As the 13 healthy recipes below show, chicken just needs a generous dose of flavors like citrus, balsamic or basil to unlock all its delicious glory.
So watch out meal plan, these recipes are coming for you -- and they'll have everyone at the table licking their plates and asking for seconds.
Skillet Chicken with Creamy Cilantro Lime Sauce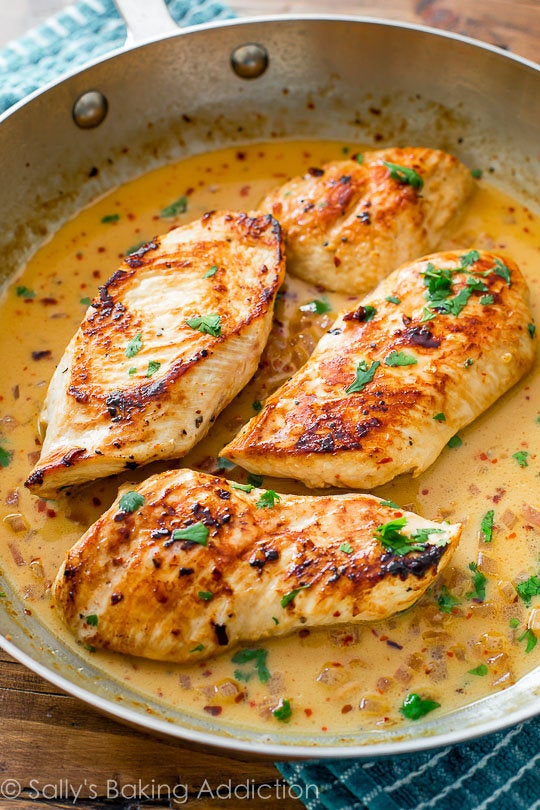 Healthy Baked Chicken Nuggets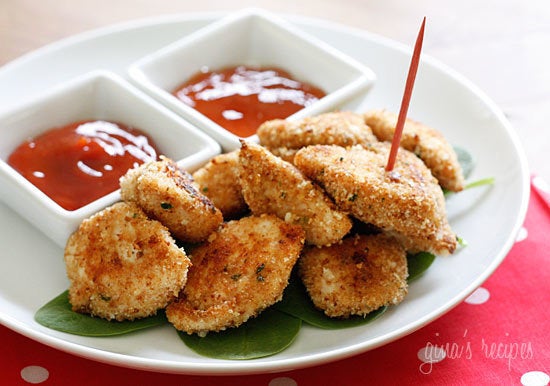 One Pan Balsamic Chicken and Veggies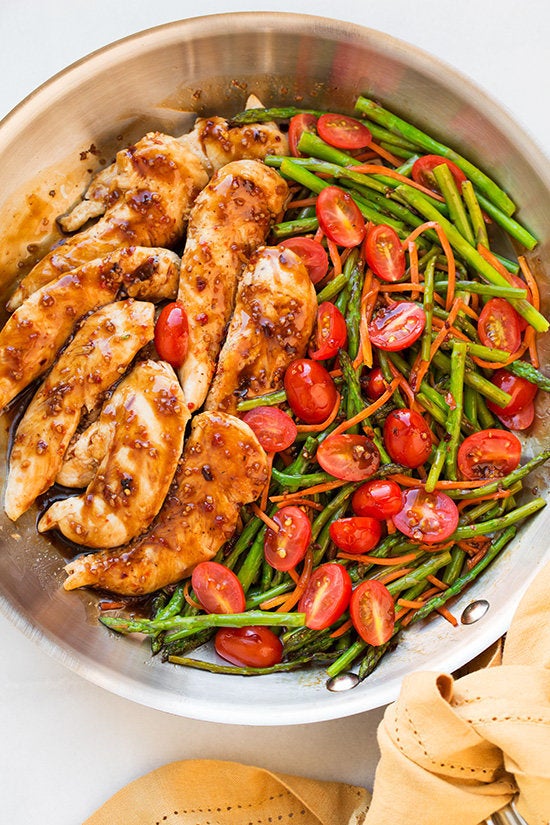 Rainbow Thai Chicken Salad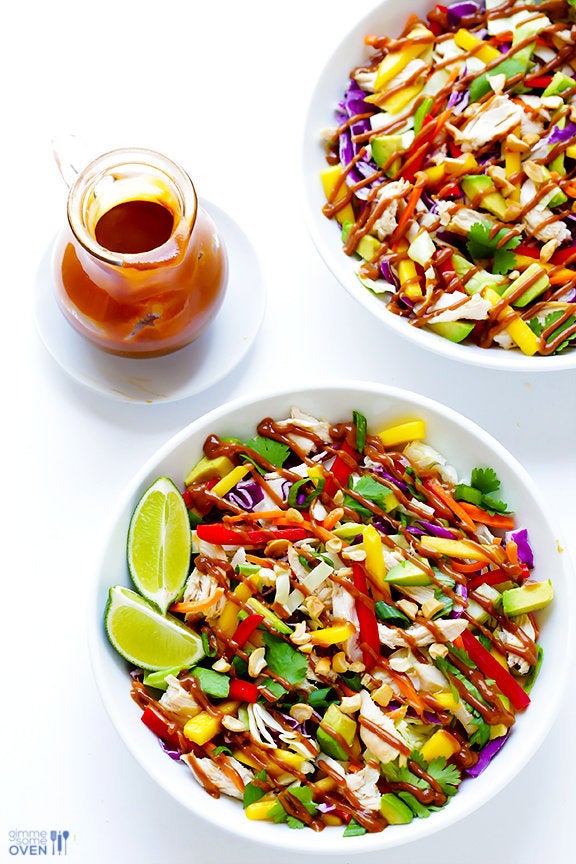 Basil-Feta Sauce Chicken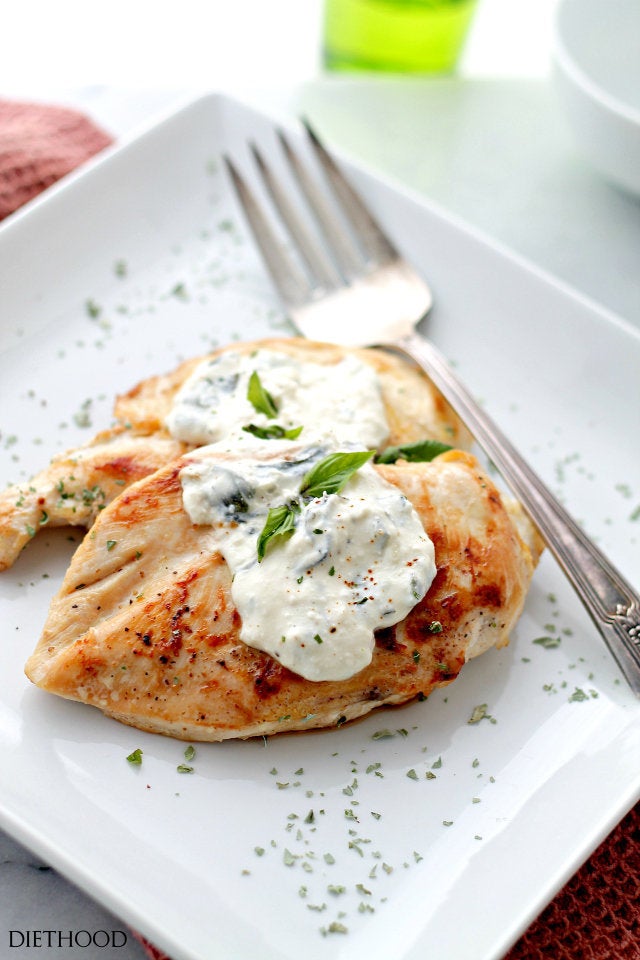 Baked Honey Mustard Chicken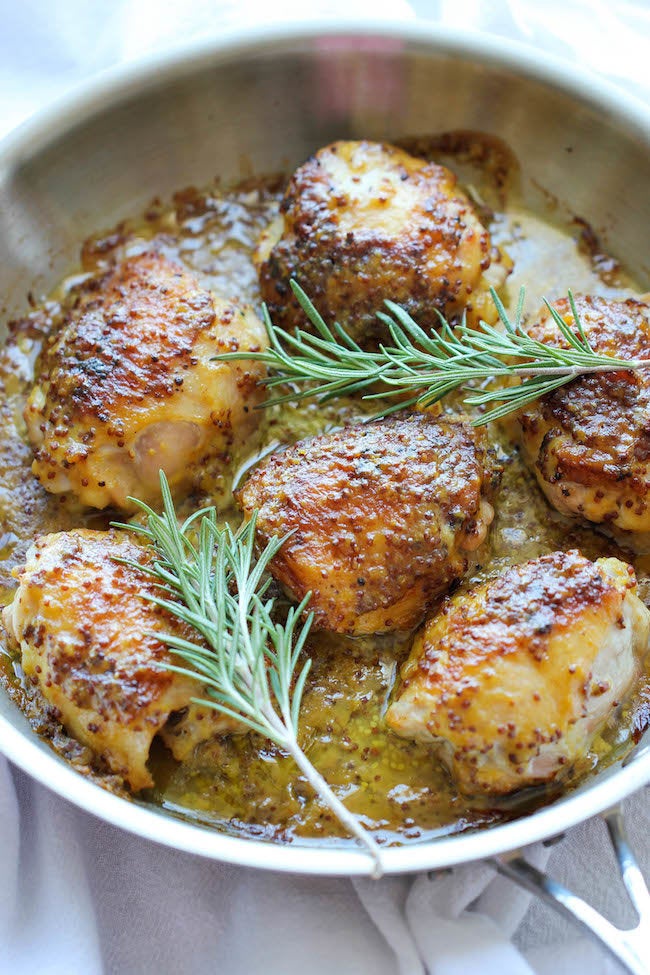 Fajita Chicken Kebabs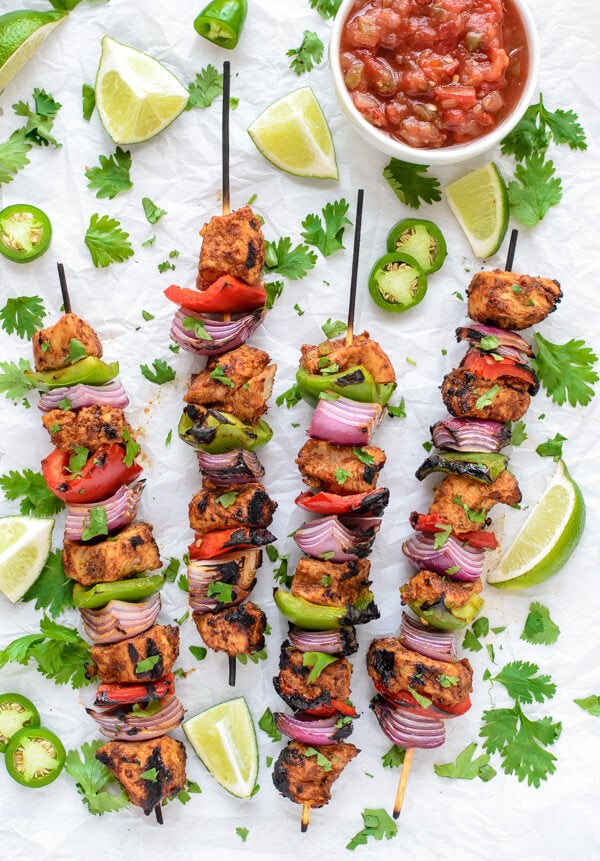 Orange Rosemary Chicken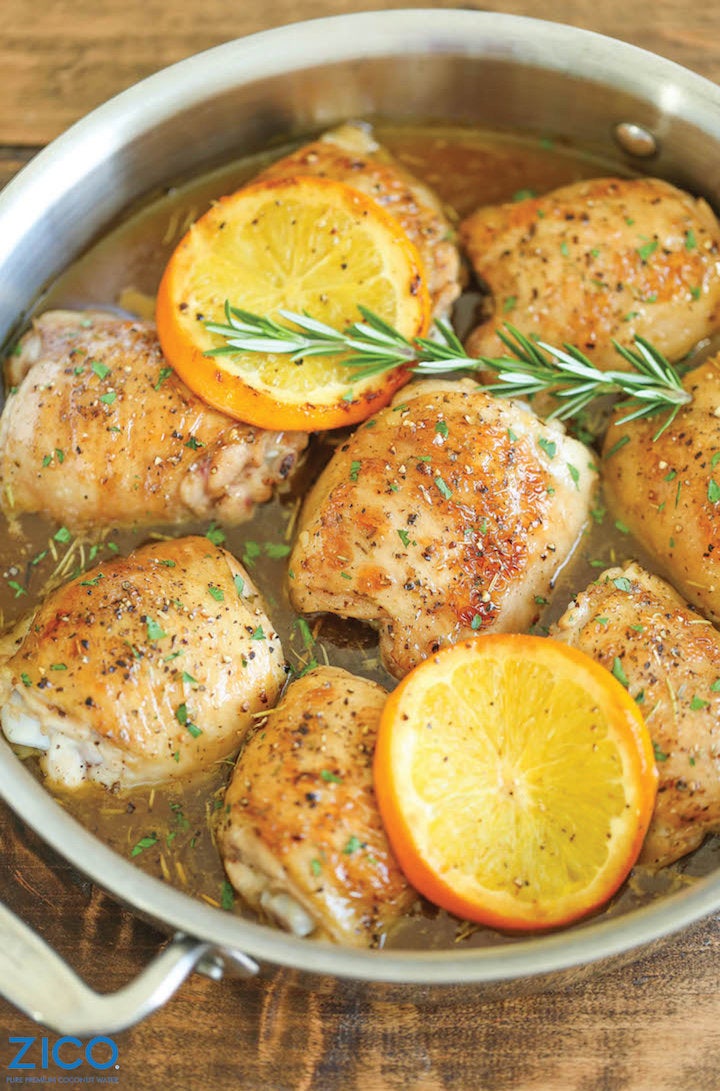 Citrus Chicken Quinoa Salad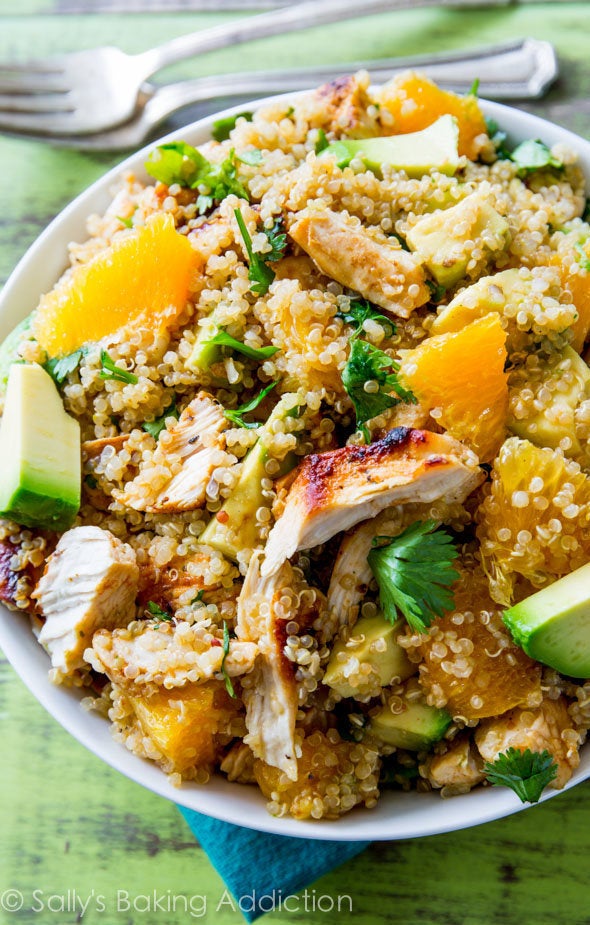 Simple Sesame Chicken Skillet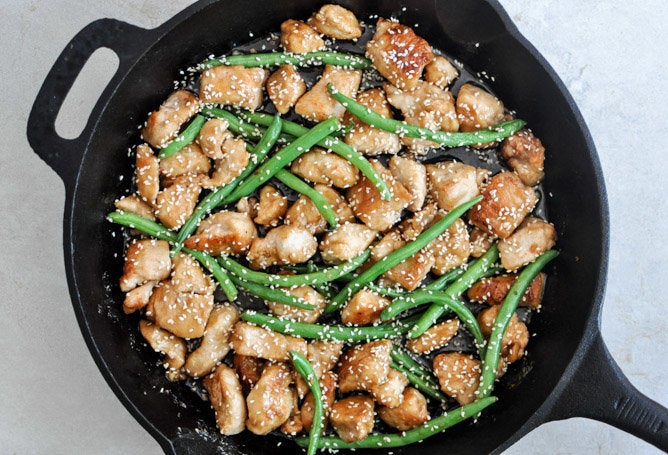 One Pan Lemon Garlic Chicken and Rice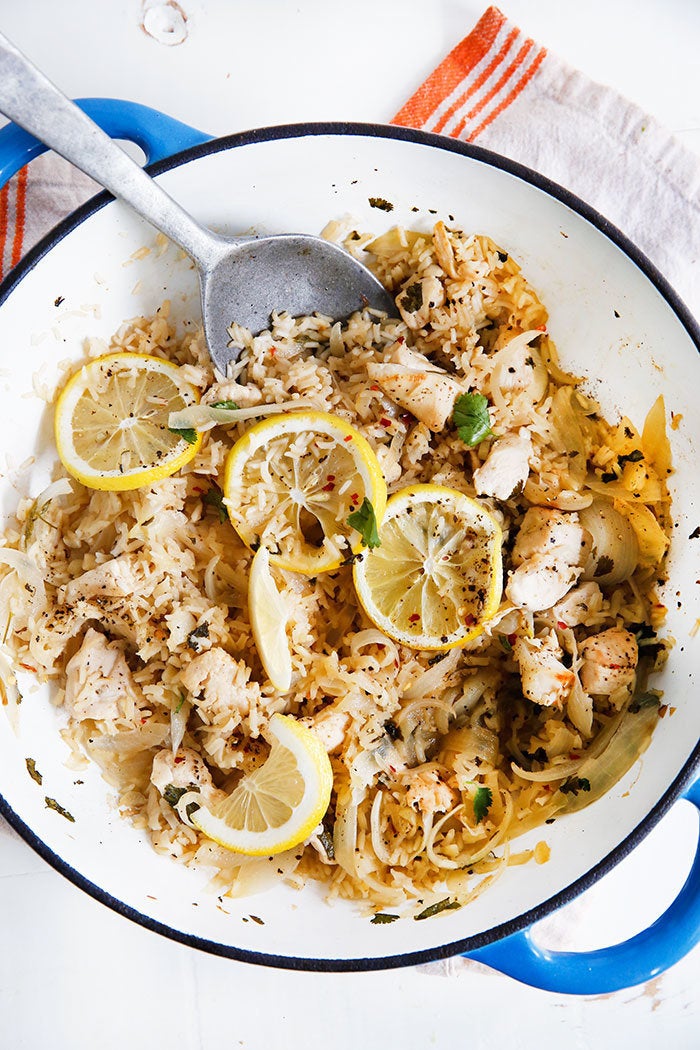 Pistachio Pesto Chicken with Whole Wheat Pasta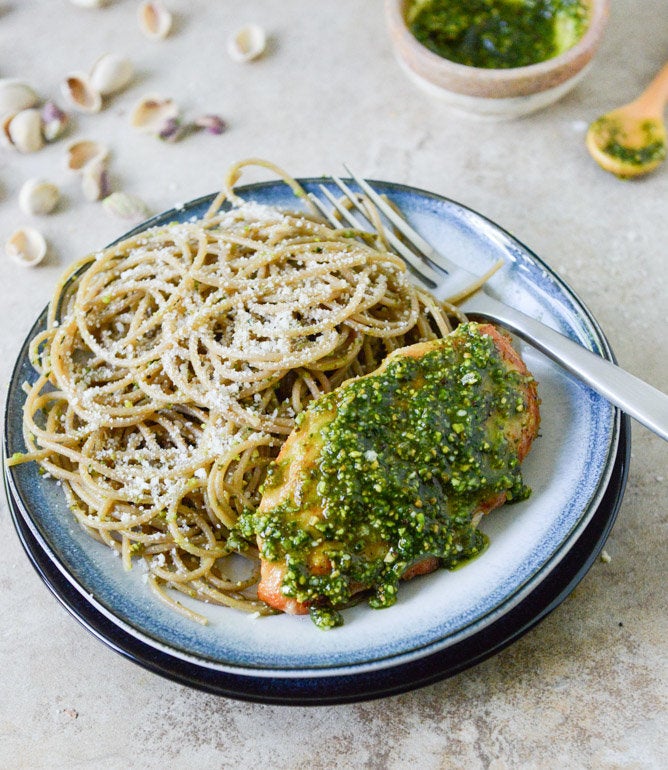 Spiced Eggplant, Chicken And Chickpea Salad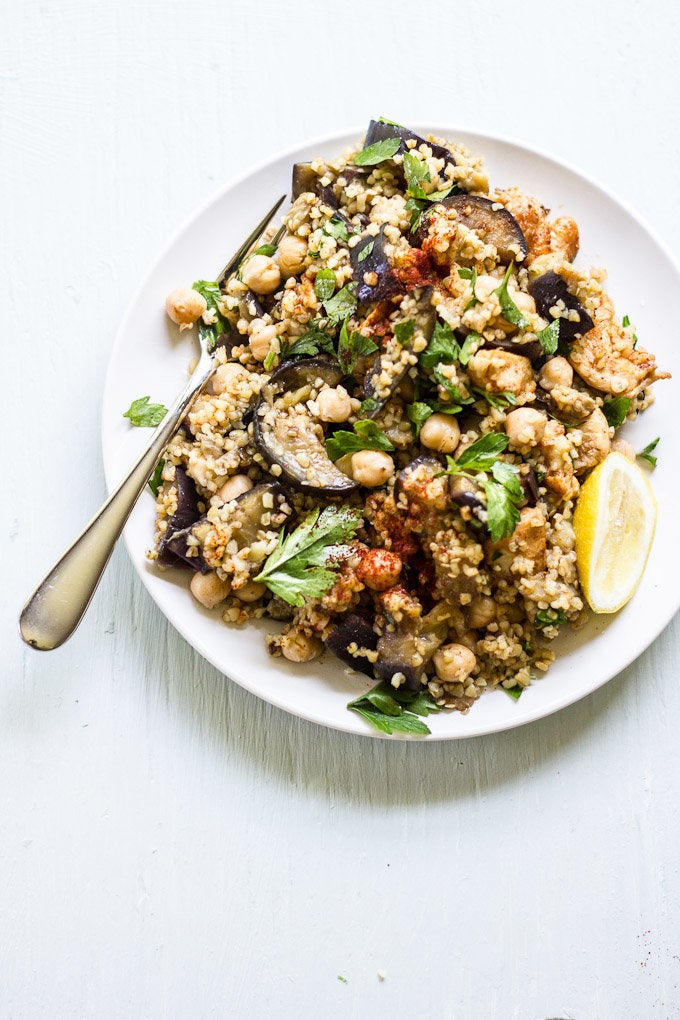 Do you want to be more mindful about eating healthy foods that'll keep your mind and body at their best? Sign up for our newsletter and join our Eat Well, Feel Great challenge to learn how to fuel your body in the healthiest way possible. We'll deliver tips, challenges and advice to your inbox every day.
Related
Before You Go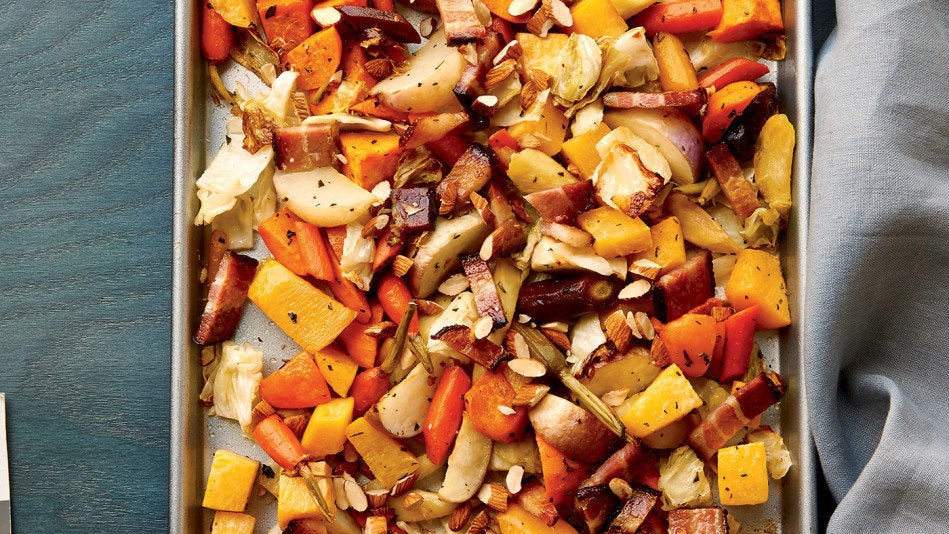 7 Essential Healthy Recipes To Master In 2016