At this point, if not full-fledged converts, most people have at least heard of coconut water. Within the past few years, coconut water has gone from being a nearly non-existent beverage in the U.S. to a multi-million dollar industry. You can now find this slightly-sweet drink everywhere: vending machines, supermarket shelves and bodegas across the country.
Touting natural health benefits similar to what you'd get with a sports drink, many athletes turn to coconut water as a way to re-fuel after a workout. While there's some dispute as to how well it can replenish your electrolytes in comparison to more traditional sports drinks, it's generally accepted that coconut water is a great source of rehydration, and some say it can even cure a hangover.
Coconut water is the liquid in the center of a young green coconut. It has long been enjoyed in Latin America and Asia, usually straight from the coconut. It's not to be confused with coconut milk, which is a mixture of coconut meat and water and much richer; coconut water is fat free and lower in calories.
Some people love the flavor of this drink, and others feel that it tastes like old gym socks. One thing we can say at Kitchen Daily is that it doesn't quite taste as it would if straight from the tropical fruit. If you aren't the biggest fan of coconut water or if you're looking for a way to up your intake, think about incorporating it into your foods. The water adds a nice tropical flavor and a hint of sweetness to dishes. Click through the slideshow below for delicious ideas on how to do this.
Do you like coconut water? Leave a comment below.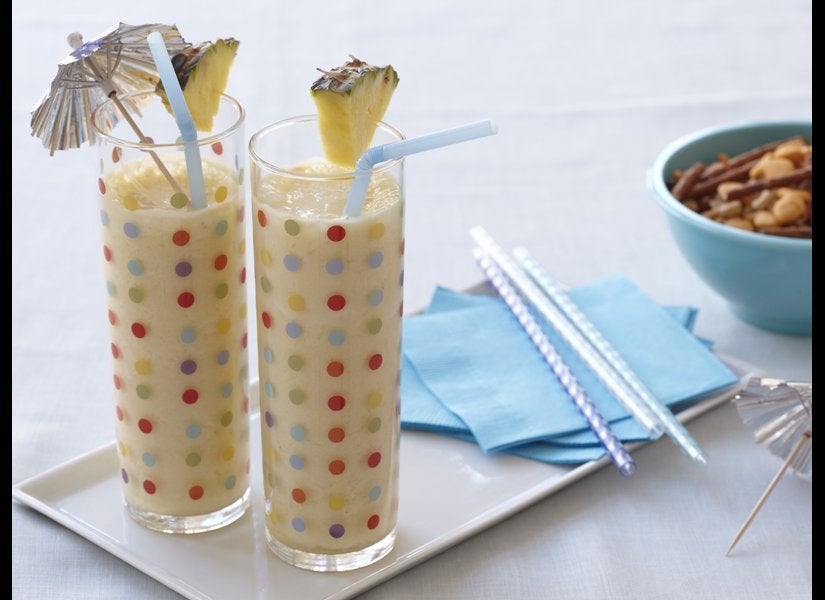 Coconut Water Recipes
Related