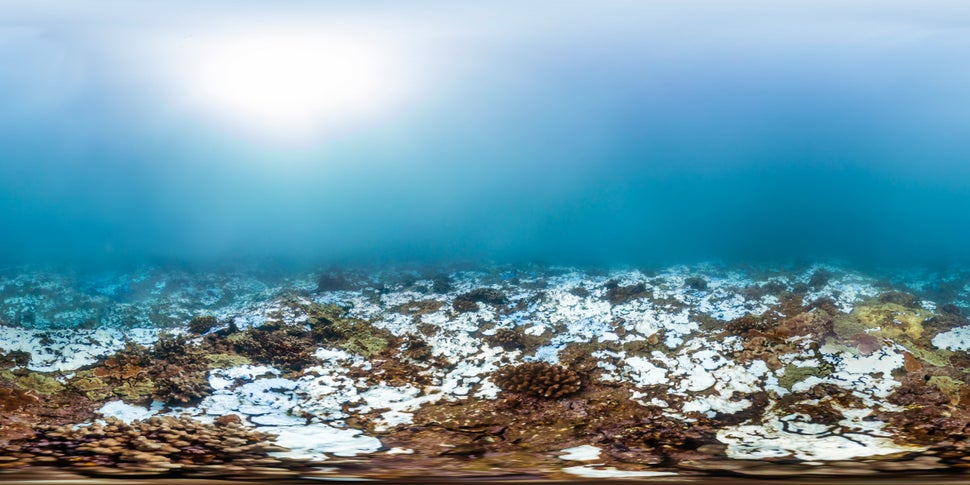 What's striking when you see the photos is how unnatural it all seems. The phenomenon goes by the dreaded name of bleaching.
Take a look at the photo of the reef below, in American Samoa. The picture on the left reflects a reef in its prime -- healthy and colorful -- in December last year. The middle image, taken three months later, is drastically different. The fingerlike projections of the coral appear like bones. The final image, taken in August, resembles a graveyard, with dead coral covered by a smear of algae.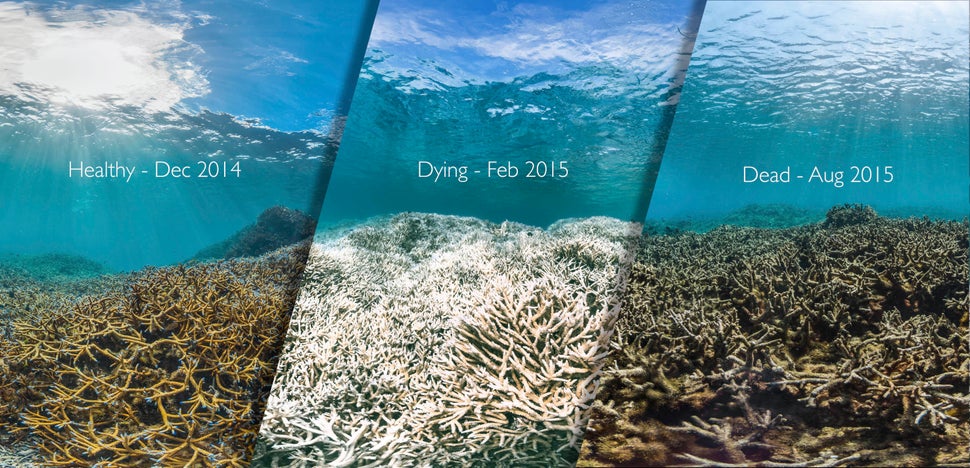 The images were taken as part of the XL Caitlin Seaview Survey, a scientific effort to document the state of the world's reefs. The project will allow researchers, and the world, to observe the severe changes happening just beneath the waves.
Most of the damage done to the reefs doesn't resonate as well as the loss of a forest or the smog that has invaded Beijing, simply because the coral suffers from being out of sight. Reefs cover about 0.1 percent of the ocean floor, but they are home to 25 percent of all marine life.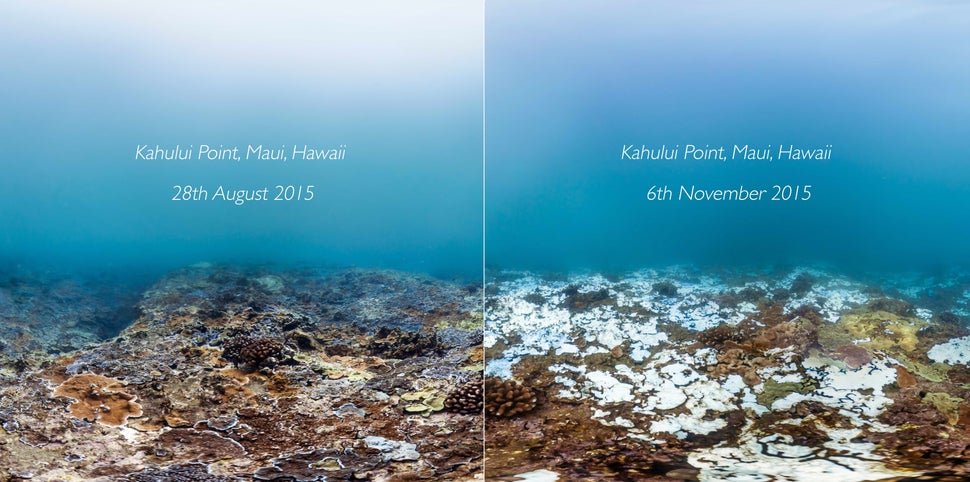 Mass bleaching has happened twice before, once in 1998 and again in 2010. The capacity for devastation is huge. A smaller-scale event in 2005 wiped out some 60 percent of corals in the Caribbean.
Bleaching happens when a coral is stressed from a variety of factors, including poor water quality due to pollution, or more frequently warmer oceans. Climate change has already been directly linked to warmer waters and globally, the oceans absorb 90 percent of excess heat caused by carbon emissions.
The ongoing bleaching event began in the Pacific in the summer of 2014 and is expected to continue through next year. Scientists are particularly worried about reefs in Hawaii and the Caribbean, which may be severely impacted by El Niño.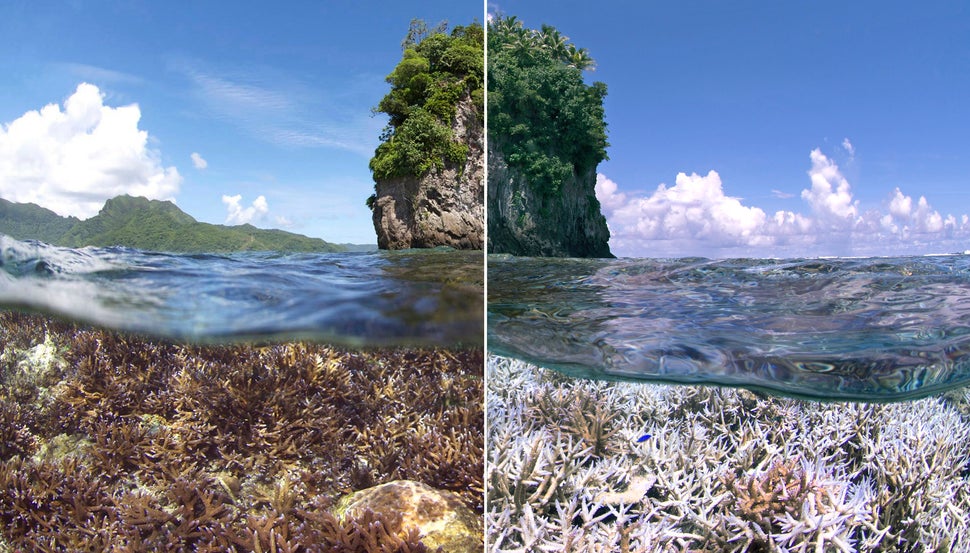 Calling all HuffPost superfans!
Sign up for membership to become a founding member and help shape HuffPost's next chapter