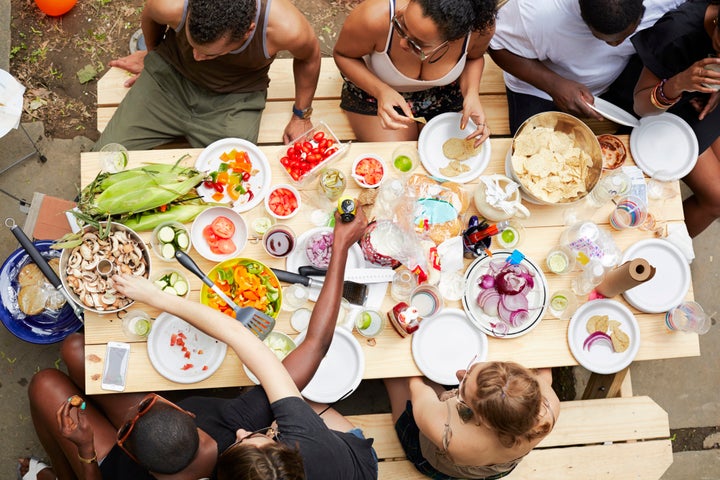 To help Americans make healthier food choices, we have MyPlate: a simple graphic that explains how much of each food group to eat at every meal. The illustration, which replaced the MyPyramid graphic in 2011, is simple, easy to understand and endlessly customizable.
What's fascinating about these illustrations is that despite the fact that they reflect unique historical and culinary traditions, they're actually more alike than not, says Christopher Gardner, a nutrition scientist at Stanford Prevention Research Center.
"They are more similar than different in terms of which food groups fall into which proportions," Gardner wrote in an e-mail to HuffPost. "Grains, veggies and fruits always fall into the largest categories."
As you scroll through the different guides, ask yourself: Am I eating enough plant-based foods? How often am I really eating foods high in sugar, salt and fat (junk foods that are not even pictured in most food guideline illustrations)? And am I overlooking any foods from my culinary heritage that could fit into a pattern of healthy eating?
Do you want to be more mindful about eating healthy foods that'll keep your mind and body at their best? Sign up for our newsletter and join our Eat Well, Feel Great challenge to learn how to fuel your body in the healthiest way possible. We'll deliver tips, challenges and advice to your inbox every day.