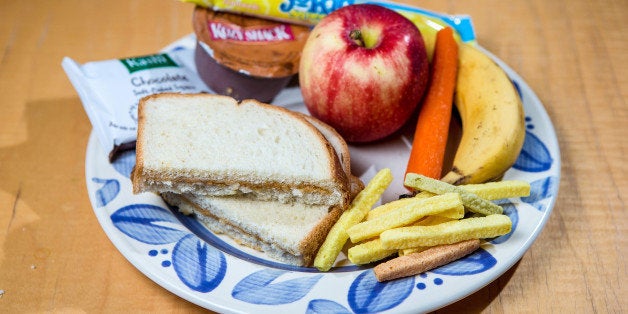 Applying the McDonald's Happy Meal treatment to healthy foods could make kids more likely to eat them. New research from the American Academy of Pediatrics found that offering smalls prizes and toys with a nutritious meal caused youngsters to select it over other lunch options by an increase of 300 percent.
Researchers made two small tweaks to the lunches offered to students in kindergarten through sixth grade at an inner city elementary school in Cincinnati, Ohio. In the first adjustment, healthy options in the cafeteria -- including fruits, vegetables, fat-free milk and a main meal with whole grains -- were labeled with a green smiley face emoticon. After three months, the researchers introduced a menu item called the "Power Plate," which was made up of those four nutritious food groups and came with kitschy prizes like temporary tattoos, stickers or miniature beach balls.
The addition of the prizes made quite an impact at the cafeteria's cash register: Plain milk sales increased from 7.4 percent to 48 percent of total milk sales, while chocolate milk sales decreased. Fruit sales increased by 20 percent and vegetable sales bumped by 62 percent. Over a three-month period, sales of the "Power Plate" more than tripled.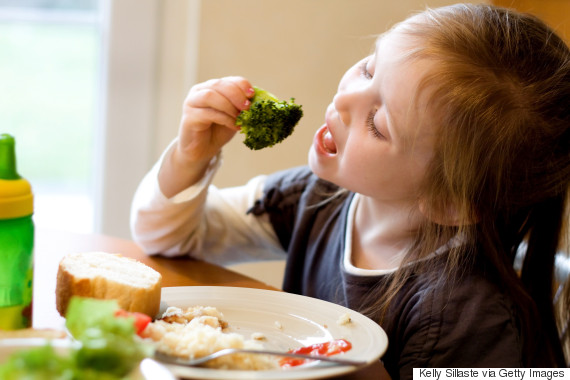 The findings are promising for the search for solutions to the childhood obesity epidemic. More than a third of American children are obese or overweight, according to the Centers for Disease Control, and both conditions can lead to major health problems such as cancer, heart disease and diabetes. Adopting healthy eating habits is just one way for children to lower their risk for obesity, and researchers say this Happy Meal trick is a low-cost and effective way to attempt to make the habit stick.
Previous studies have demonstrated that kid-focused branding can make healthy foods more appealing to the demographic. One study found that placing an Elmo sticker on apples made kids more likely to eat the fruit, and researchers hypothesize that other popular TV characters could have the same effect. An unreleased study launched by Cornell University's Center for Behavioral Economics in Child Nutrition Programs discovered that adding colorful branding and characters to the lunchroom's salad bar increased the students' salad consumption by more than 250 percent.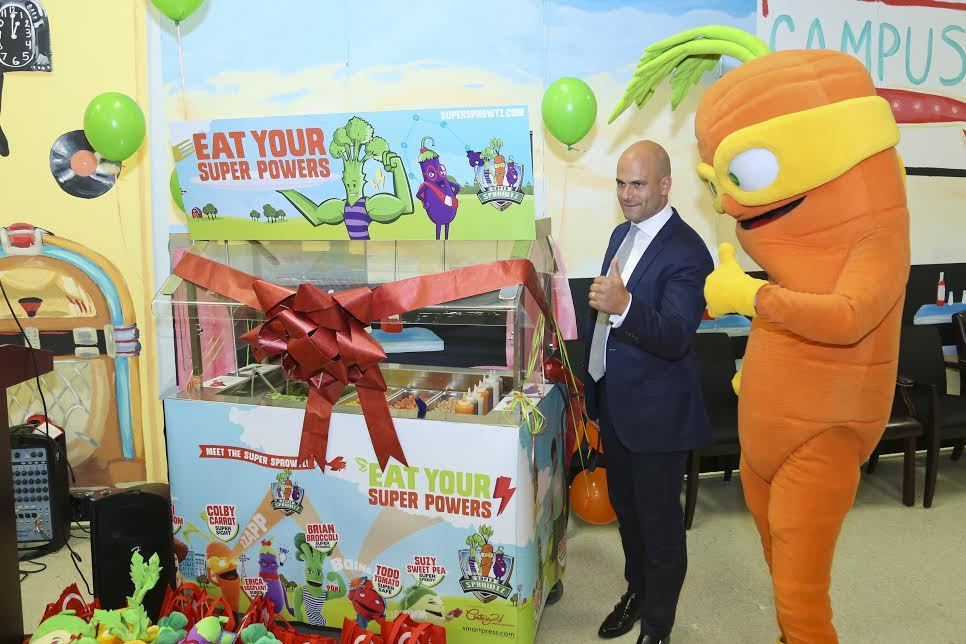 Former White House Chef Sam Kass, Colby Carrot and a Super Sprowtz salad bar.
Since the introduction Michelle Obama's "Let's Move!" campaign and the subsequent Healthy Hunger-Free Kids Act, many U.S. schools have adopted the first lady's healthy cafeteria guidelines. Offering wholesome options is a necessary first step for children to practice healthier lifestyles, but marketing efforts appear to be just as crucial.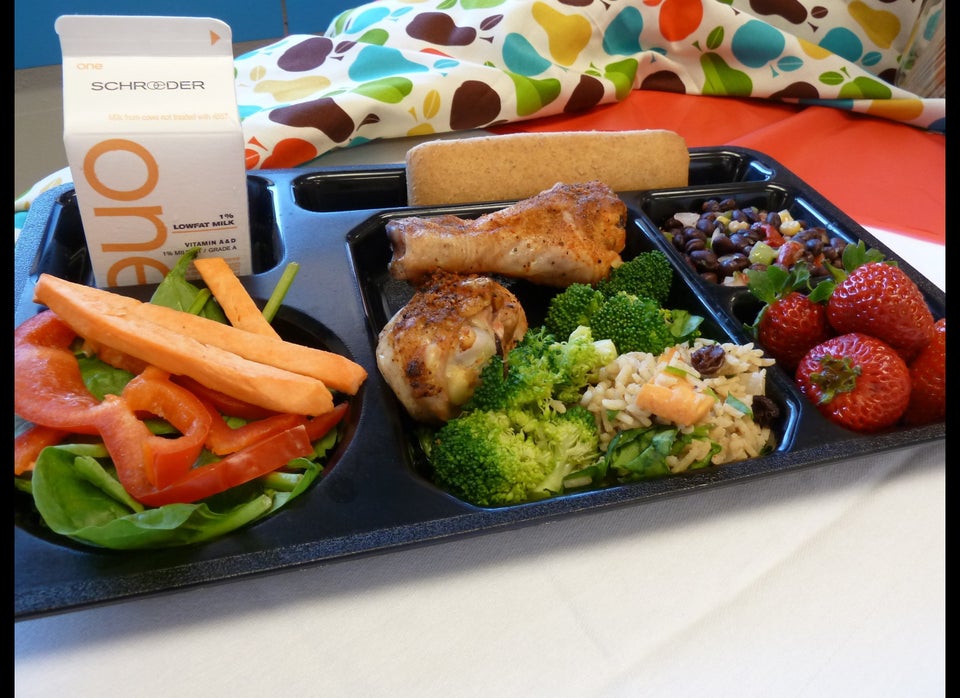 8 Delicious School Lunches From Around The U.S.