 This month, three major restaurant chains beefed up their offerings of "healthy" fast food -- perhaps good news for dieters who occasionally find themselves eating meals at major fast food chains. But the executives of these companies aren't trying to make their customers thinner. They're trying to make their profit margins bigger.
McDonald's announced it would sell a yolkless version of its Egg McMuffin breakfast sandwiches, Burger King unveiled a turkey burger that's been called "a gamechanger" in the industry, and Cracker Barrel -- which says it is "unable to provide exact calorie or fat information" for hearty dishes like fried chicken and mac n' cheese -- quietly started testing a new "Wholesome Fixins" menu of dishes with fewer than 600 calories.
Perhaps counterintuitively, fast food executives don't expect these new dishes to sell particularly well -- healthy options at unhealthy restaurants almost never do. Darren Tristiano of market research firm Technomic noted that only a quarter of all Americans say they ever order off a "healthy menu." He added that, in most markets, only 1 to 2 percent of all burger orders are veggie, and fried chicken dishes generally outsell comparable grilled chicken dishes nine to one.
"The consumer is always going to gravitate towards flavor -- and that's never going to be healthier," Tristiano said.
Instead, these chains are adding egg whites and ground turkey to their menus to make consumers think of their restaurants as healthy -- or at least not gratuitously unhealthy -- and, by extension, OK to visit. In other words, healthy menu items are marketing tools. Like any other new product introduction, they bring attention to the chain; unlike, say, Cool Ranch Doritos Tacos, they shift perception of the brand toward virtue. And rightly so: Burger King's turkey burger weighs in at 530 calories, 15 percent fewer than a classic Whopper.
But once customers are in the door, they often order unhealthy food no matter what. Even those drawn by the promise of a diet-friendly meal often end up ordering the burger and fries.
"People might not actually have any interest in actually getting this item, but they'll sort of appreciate it being there," explained trend forecaster Marian Berelowitz of JWT. "Or maybe they're thinking, 'Well, next time I'll get that.' But then they never actually do."
Nima Samadi, an industry analyst at IBISWorld, traced fast food's eagerness to introduce healthy items back to the experience of McDonald's in early 2000s, after the release of the film "Super Size Me." Director Morgan Spurlock's hit documentary generated enough bad press to pose a serious threat to the chain -- prompting McDonald's to abolish the "supersize" option and add a range of new salads and, later, smoothies to its menu.
"Their reputation was down in the dumps. They were dealing with a lot of perception issues," Samadi explained. "But by systematically rolling out healthy items, they've been able to change that a lot."
The new menu items made consumers feel better about McDonald's -- but they continued, by and large, to order the same old Big Macs. Other chains that have since introduced healthy options have had similar experiences.
To be sure, some people do order the healthy options. They're not total loss leaders. According to the NPD Group's Bonnie Rigg, about 8 percent of all restaurant meals are motivated by health. That's not a huge share, but if fast food chains were to cede it entirely and offer no healthy options, they would certainly lose some business. Rigg said the interest in healthy meals is higher (about 11 percent) among those over 65, a growing share of the American population. Partially for that reason, she expects sales of healthy-menu items to "grow strongly" through 2022.
The impact of offering healthy dishes on fast food companies' bottom line is also magnified by the fact that few people eat alone. If just one member of a dinner group was dieting, the lack of a low-calorie option at a given restaurant could be a dealbreaker for the others as well. Cornell University professor Brian Wansink, author of the forthcoming book Slim By Design: Mindless Eating Solutions for Everyday Life, added that a so-called "veto vote" based on dietary concerns is disproportionately likely to come from the "nutritional gatekeeper" of a family, often a mother.
"For that reason," he said, "The wrong thing to do is think of the calculus when it comes to these new healthy dishes as being how many of them are sold. What you have to consider is how many additional things get sold that [restaurants] wouldn't have sold if those healthy items weren't on the menu."
That calculus works in practice as well as theory, if a study on the sales of healthy dishes at chain restaurants released last month by the Hudson Institute is to be believed. But it's less clear how it affects Americans' health. New low-calorie options might make the average meal at a fast food restaurant less unhealthy. But that's a Pyrrhic victory against obesity if the broader menu variety gets more Americans eat fast food for dinner.
Clarification: Language has been added to the article to indicate that McDonald's menu included some salad choices prior to 2004.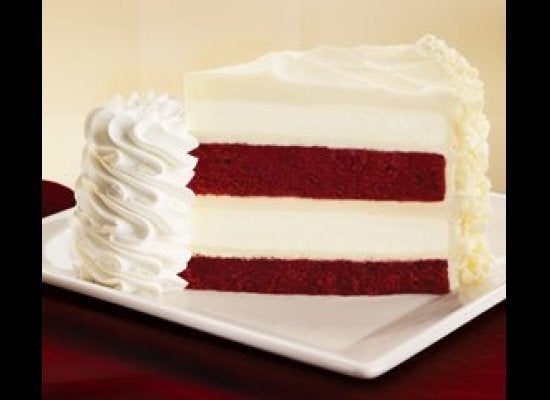 High Calorie Chain Meals
Popular in the Community