Earth's fisheries are in bad shape -- populations of some stocks, including tuna and mackerel, declined 74 percent between 1970 and 2010. A new study, however, offers a glimmer of hope of what we could expect in the not-so-distant future if global action is taken.
The study, published in Monday's issue of Proceedings of the National Academy of Sciences, finds that with better fishing practices, the majority of the world's fisheries -- 77 percent, to be exact -- could recover to a healthy state within a decade. And by 2050, global fish populations could double, resulting in a 204 percent profit increase for the world's fishermen.
Amanda Leland, senior vice president for oceans at the Environmental Defense Fund and a co-author of the study, called the findings surprising and inspiring.
"There's a really positive story right around the corner," she told The Huffington Post. "We can have our fish and eat it too."
"It would be very hard to find another global, significant environmental challenge that could be solved so quickly," Leland added.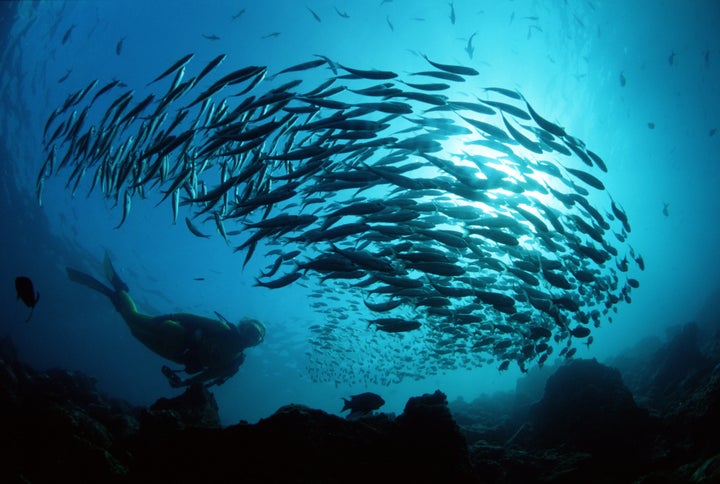 For the study, researchers from the Environmental Defense Fund, the University of Washington and the University of California, Santa Barbara analyzed data from 4,713 fisheries worldwide -- representing 78 percent of global reported fish catch.
To no surprise, they found that business as usual would result in a "continued collapse for many of the world's fisheries." Sustainable management reforms, however, including science-based catch limits, could generate yearly increases of more than 16 million metric tons of seafood, with annual profits of $53 billion, according to the research.
In other words, sustainable fishing practices not only offer environmental benefits, but also long-term economic benefits.
"We no longer need to see ocean fisheries as a series of trade-offs," Chris Costello, the paper's lead author and a professor of environmental and resource economics at UC Santa Barbara, said in an emailed statement to HuffPost.
"In fact, we show that we can have more fish in the water, more food on the plate, and more prosperous fishing communities -- and it can happen relatively quickly," he added.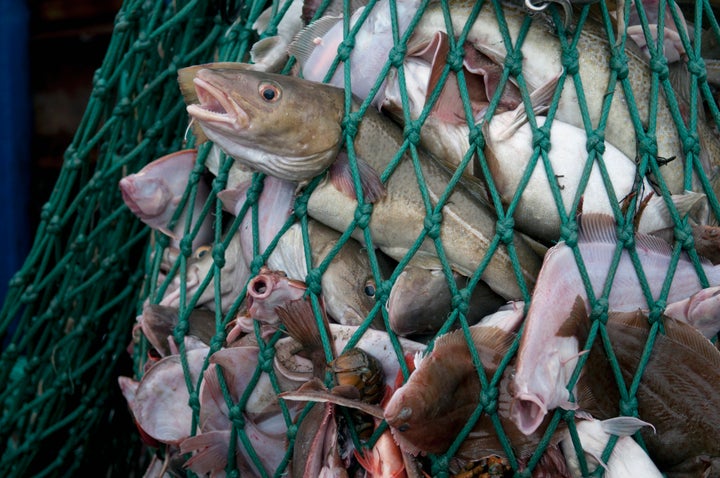 The new research offers a bit of good news in a seemingly never-ending ocean of bad.
Leland is among those who believes a turnaround is possible. However, she said that it will require people, particularly those in leadership positions, stepping up to do the right thing.
Implementing fishing rights -- which "end the desperate race for fish by asking fishermen and women to adhere to strict, science-based catch limits in exchange for a right to a share of the catch or to a traditional fishing area" -- has shown great success in places like Australia, Belize, Chile and the U.S., the authors wrote in a press release.
"We now have a clear roadmap for how to recover fisheries: Give fishermen secure fishing rights so they can control and protect their future," Leland said.
Related
Before You Go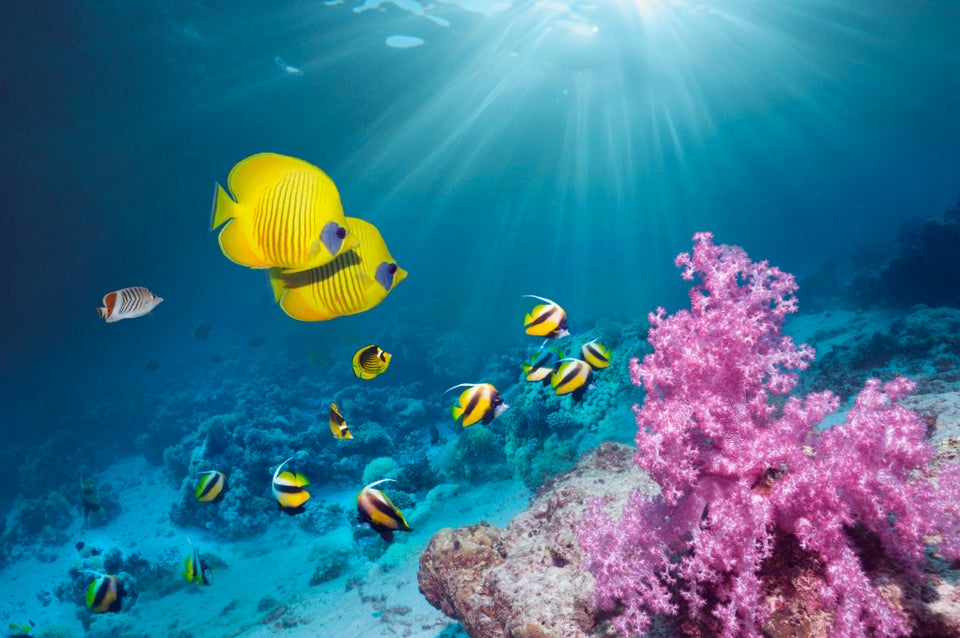 Fantastic Fish
Popular in the Community