In today's market, it's hard to think of a more dominant food and beverage trend than the decisive consumer shift toward healthier, better-for-you products. From start-ups to large-scale operations with established big-name brands, companies are formulating new products, and reformulating existing ones, to get a slice of the rapidly growing business. According to a 2015 Nielsen survey of 30,000 people, 90% of shoppers are willing to pay more for the added quality and benefits.
These healthy foods and drinks are on track to hit $1 trillion in sales by 2017, predicts Euromonitor International, spurring innovative new products in nearly every industry sector. This even holds true for the confectionery sector, where companies are touting healthier-for-you snacks such as whey-protein energy gummies, gluten-free licorice and countless dark chocolate, fruit and nut combinations, notes Candy Industry magazine.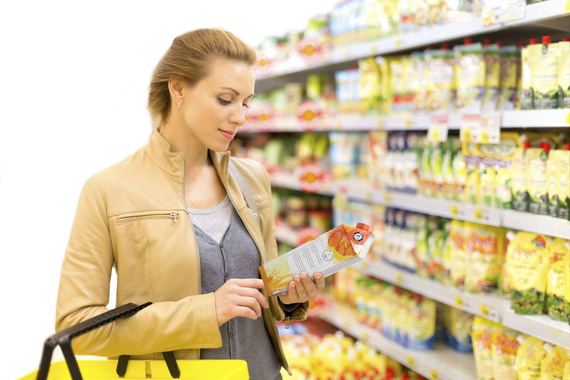 Innovating And Reformulating For Health
What's driving this healthier products shift? For starters, a $4 billion drop in market share for traditional packaged goods companies in 2014 alone. Fortune tied the loss squarely to the consumer shift to fresher and more natural food in its article "The War on Big Food." Faced with falling profits and shrinking market share, companies currently not following the trend are quickly developing relevant products while taking a hard look at legacy brands.
In some cases, the products that companies are developing to satisfy specific consumers now also appeal to the masses as overall interest in healthy living has increased. For certain consumers, this broader dietary interest comes from personal health conditions or ones observed through family and friends. Others are driven by a desire for longevity and illness prevention while for many it is simply about well-being. Regardless of motivation, these preferences now present opportunities for food and beverage companies to meet consumer demand.
Citing its 2012 food and health survey, the Institute of Food Technologists notes that almost 60% of consumers "have given a lot of thought to the foods and beverages they consume," 61% have thought carefully about their levels of physical activity and a full 90% of those polled had "at least given a little thought" to their food's ingredients.
Choosing For Children
Consumers' focus on health has extended across genders and generations. Many Millennials are becoming parents and are demanding healthier products for their children as well, which is driving another significant wave of formulation and reformulation. Carbonated soft drinks remain the most popular non-alcoholic beverage in the U.S., but The Wall Street Journal reports such sales have dropped 14% during 2004-2014 partly due to parents seeking healthier alternatives.
Dannon, which already makes a drinkable yogurt for kids, recently moved to make it even healthier by lowering the sugar content. Although sugar may have once mattered mainly to those with illnesses such as diabetes, today the broader population is paying closer attention to sugar content in its diet.
"Free-ing" Food
Another aspect of this healthy foods trend is removing ingredients or additives from formulated food products. Although this began in response to medical concerns, it has further evolved to attract overall health-conscious consumers.
One example of food companies' response is development of gluten-free foods, a rapidly growing segment, which, The New York Times notes appeals to at least 30% of consumers.
Products with fewer ingredients appeal to the broader market, and the food and beverage industry is taking notice: The second annual Clean Label Conference took place earlier this year, drawing more than 200 industry attendees.
"Cleaning" Labels
More consumers are reading labels when they shop (at least 58% in the U.S., notes Ingredion). In some cases, these shoppers want maximum health benefits, via vitamins and antioxidants, with minimal unnatural ingredients and fewer components overall. This has led to the development of "clean-er" labels, such as those found in certain premium teas consisting of only tea and water.
Consumers want to be able to understand lists of ingredients without having to decipher them. One report from Research and Markets recently discussed how consumers want ingredients to match "what they can find in their kitchens," reflecting their hesitancy toward ingredients that sound like engineered chemicals. Natural colors fit nicely into this paradigm, and food-coloring providers such as Sensient Colors are seeing "double-digit" growth in that portion of their business.
So what should companies consider to effectively provide clean labels? One clear option is stating what a product does not have, according to an attorney cited by Food Business News. Messages indicating gluten-free, no MSG or no high fructose corn syrup may be effective to help companies clearly make promises to consumers concerned about those ingredients.
In response to these consumer concerns, some companies are streamlining their ingredients. For example: In the near future, the six neon, artificially colored balls in Trix cereal will give way to four, tinted with turmeric, annatto and fruit and vegetable juice, per the Los Angeles Times. The newspaper also notes General Mills plans to clear its entire cereal portfolio of artificial colors by 2018.
Adapting Is Not Optional
During 2011, Steve Jobs famously stated: "It isn't the consumers' job to know what they want." And he's right: The best-positioned companies today are those that saw this change well in advance and have led the charge. Companies that continue to envision and act upon evolving consumer demands will be successful.
In the end, this growing trend is driven by increasing consumer desires for healthier lifestyles and results in purchasing decisions increasingly driven by heightened holistic wellness benefits. These shoppers will certainly continue to demand expanded choice, and food and beverage companies that successfully address this demand will be rewarded.
Related
Popular in the Community