March is national nutrition month, and today I am going to focus on a few foods that provide great health benefits. When it comes to the foods you consume, I am sure you have heard to eat the rainbow, and you should take this advice. Due to pigmentation, many foods are available in an array of colors, and these different colors supply our bodies with various phytochemicals and health benefits.
This month, I decided to give the spotlight to purple! You may ask, why purple? Purple foods are packed with antioxidants and phytonutrient flavonoids. What gives these foods their purple color is their pigmentation, which is due to their content of anthocynanins, a phytonutrient flavonoid. Eating anthocynanins will protect your memory, aid against cancer, protect your heart, prevent inflammation, and slow down signs of aging.
Here are four recipes using my favorite purple foods: purple potato, purple/red onion, beets, black rice, and dried figs.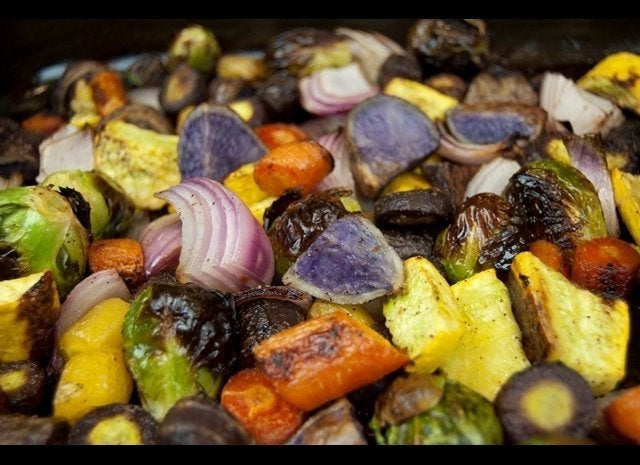 Color of Action: Paint Your Health Purple
Popular in the Community