If your idea of a fruit dessert is a sad-looking loaf of fruit cake, back away from the canned fruit ~ very ~ slowly ~ and prepare to take some notes.
Fruits are perfection in a pie; they're the fresh and juicy crunch tucked away in a creamy layer cake, and the tangy, tasty topping of a graham cracker crumb tart. And with their rich, bright colors, they're oh-so-pretty to look at.
But the best part about fruit desserts is that, when prepared with all the right ingredients, they are the guiltless treat that'll satisfy any sugar fiend.
Below, indulge in 19 of the healthiest fruit desserts that are as colorful as they are delicious.
Do you want to be more mindful about eating healthy foods that'll keep your mind and body at their best? Sign up for our newsletter and join our Eat Well, Feel Great challenge to learn how to fuel your body in the healthiest way possible. We'll deliver tips, challenges and advice to your inbox every day.
Related
Before You Go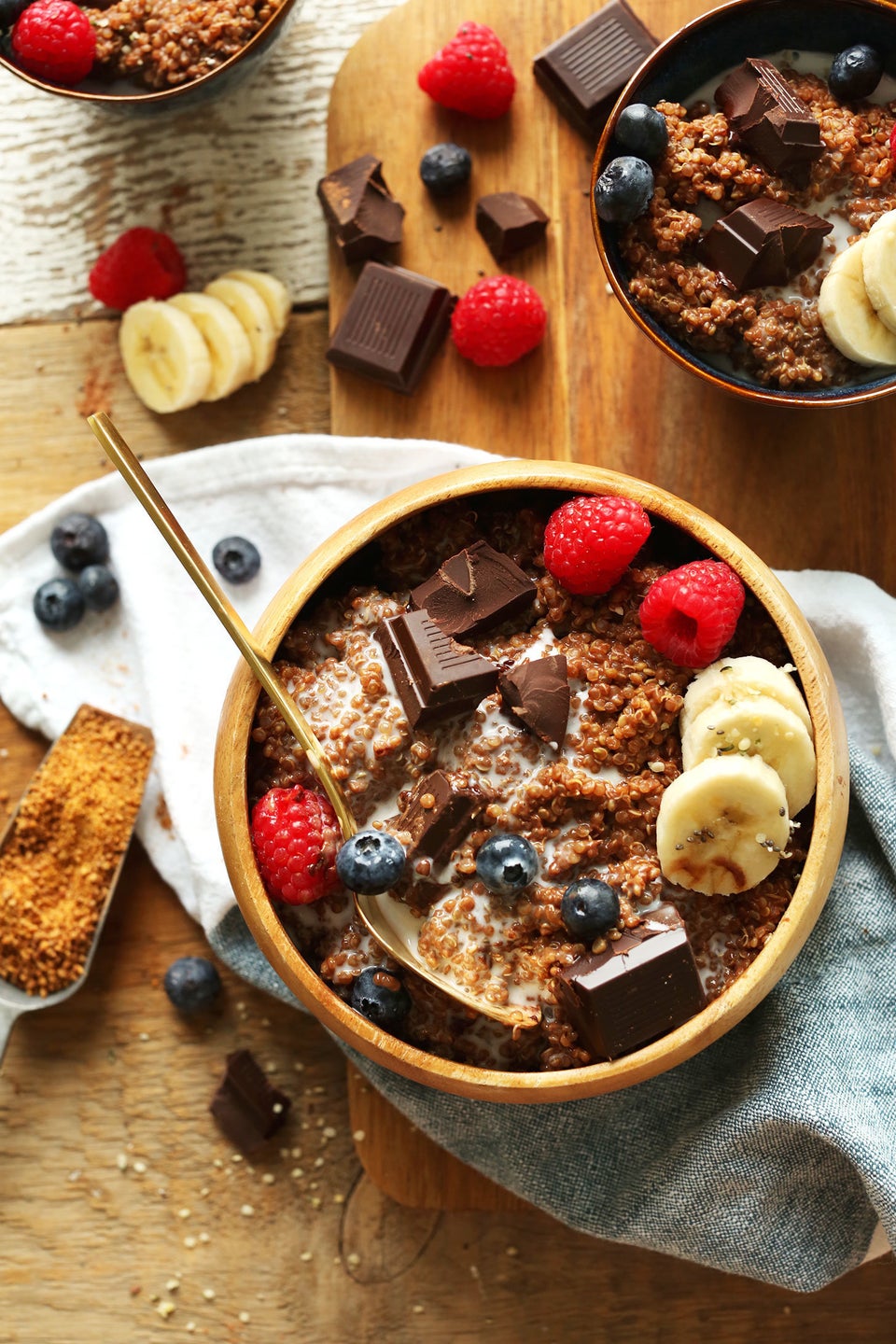 Healthy Chocolate Breakfast Recipes