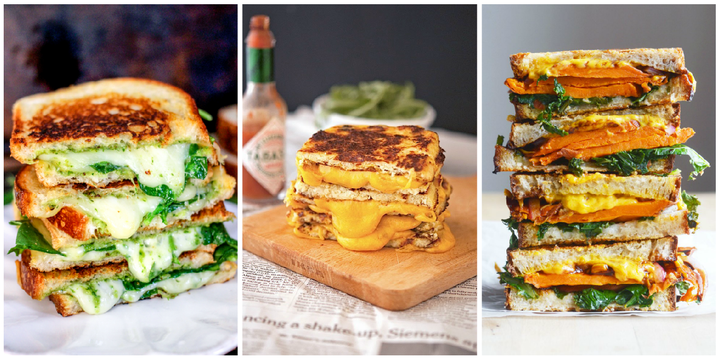 As we move deeper into fall and the weather starts to cool down, few things seem more appealing than a crisp on the outside, gooey on the inside grilled cheese sandwich, preferably with a side of tomato soup.
While decadent grilled cheese sandwiches are a great idea once in a while, if you plan on making these dairy-and-carb-heavy sandwiches a winter staple, your habit could veer into unhealthy territory very quickly. Luckily, there's a lot you can do to take your grilled cheese sandwich from a cheesy treat to a nutritious lunch or dinner.
Carolyn Brown, a New York-based nutritionist, suggests starting with sneaking in vegetables wherever you can. "Lettuce might get slimy, but tomato slices and avocado … yum," she says. "I'm not a fan of slathering ketchup on [grilled cheese] because of the sugar content, but a bowl of fresh tomato soup is a great option."
As for making the actual ingredients in your sandwich healthier, there are easy fixes for that, too. Brown suggests opting for quality in your dairy choices and using grass-fed Kerrygold butter and organic, grass-fed cheese brands like Organic Valley or Horizon Organic. In general, grass-fed products are higher in nutrients like antioxidants, vitamins and conjugated linoleic acid, which may lower inflammation in the body and improve the immune system.
She also suggests examining your bread choices and making sure it isn't packed with sugar, as the average slice of bread contains 3 grams of sugar. So if you use two slices of 3-grams-of-sugar-per-slice bread for your grilled cheese sandwich, you'll pack 6 grams of sugar in bread alone.
"I go for any type of whole grain bread, of course, sprouted grain like Ezekiel has a health halo, but it's not always the tastiest," she says. "I love sourdough as an option because it's fermented, too."
If these suggestions have you craving a grilled cheese sandwich like it's nobody's business, worry not: We've rounded up six healthier-for-your grilled cheese sandwiches recipes—complete with cauliflower crusts and delicious veggies—so get ready to fire up that pan.
Cauliflower Crust Grilled Cheese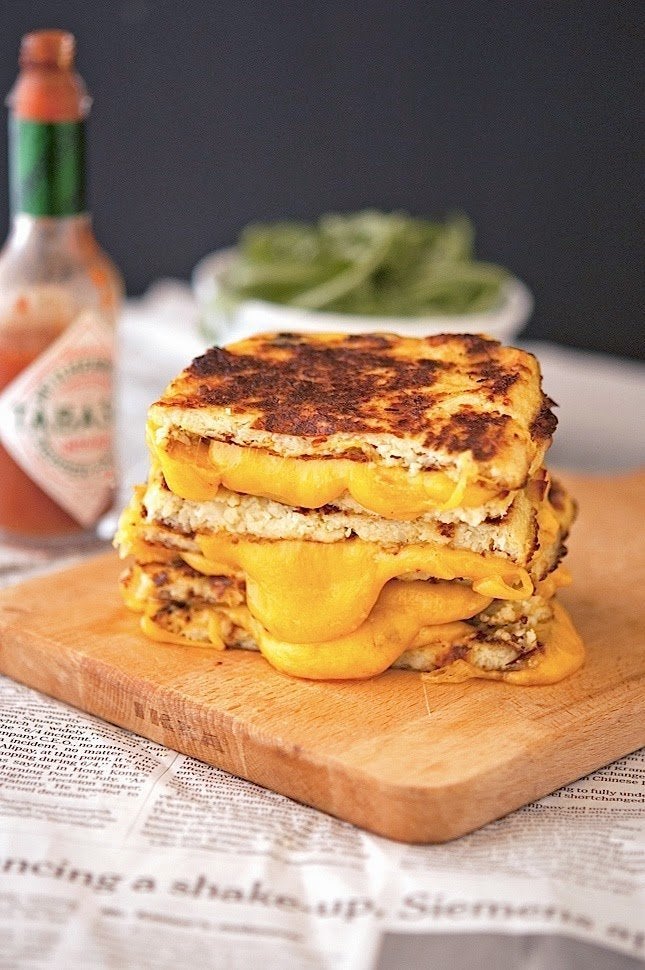 Green Goddess Grilled Cheese Sandwich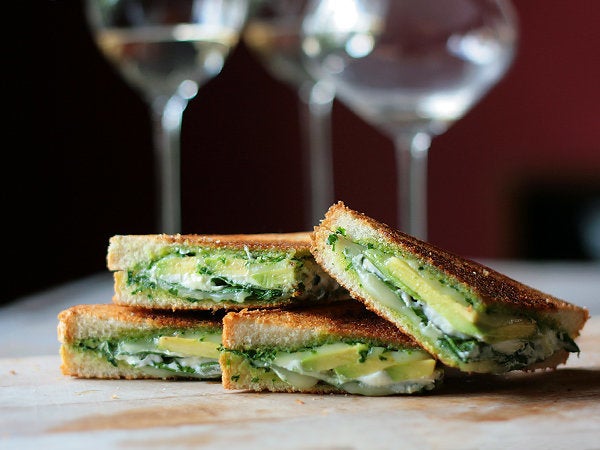 Vegan Balsamic Sweet Potato Grilled Cheese Sandwich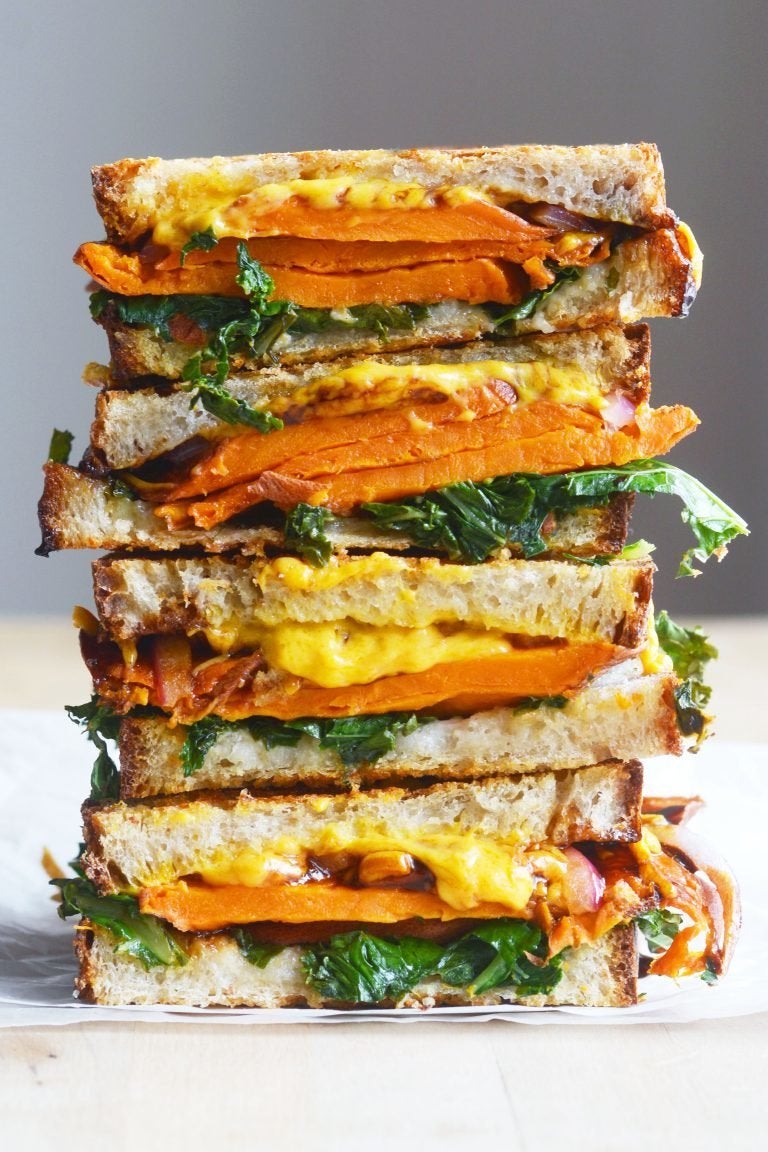 Loaded Veggie Grilled Cheese Sandwich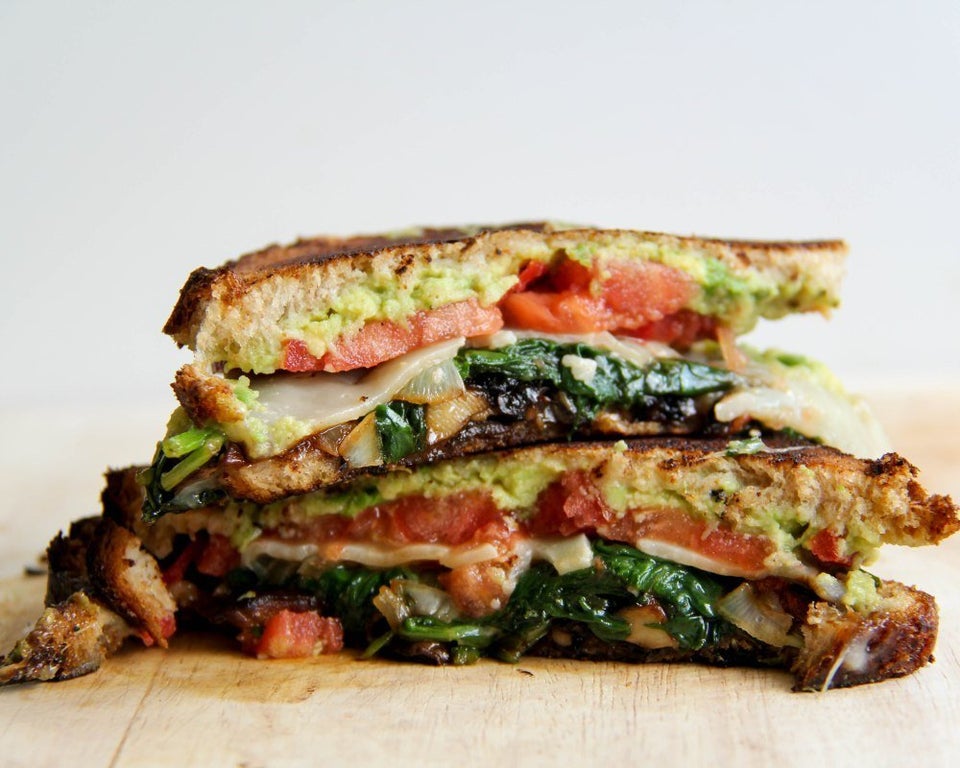 Spinach Pesto Grilled Cheese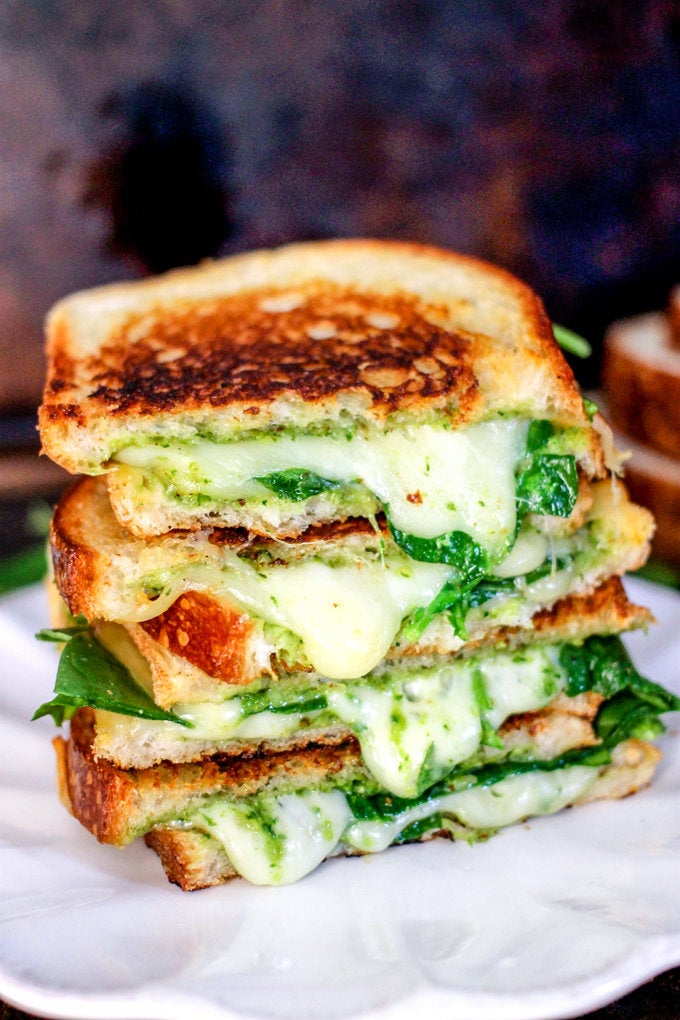 Avocado Tomato Grilled Cheese Sandwich