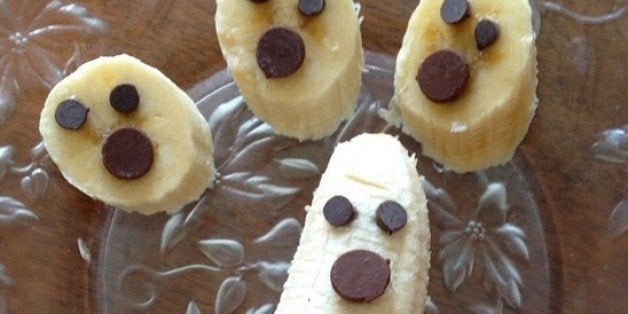 It's a big week for the pumpkin. With National Pumpkin Day on October and 26 and Halloween not far behind, fans of the gourd are stocking up on their favorite pumpkin-flavored treats.
Instead of celebrating Halloween with nutritionally-scary treats, add some festive cheer to the foods you already know are good for you. These morning meals are nutritious, tasty and satisfying -- and will definitely get you in the Halloween spirit!
Apple Bites
Made from apples and almonds, these monstrous mouths pack fiber and healthy fats. Try them with cheese for teeth or atop a bed of yogurt for some extra calcium and protein, like in this recipe.
Egg Eyes
It doesn't get much healthier than eggs for breakfast, with their protein, choline and carotenoids. Sunny-side up fans can get creative with the help of a little ketchup or hot sauce. Bonus points for attention to detail if you top that yolk off with a black olive and green pea like in this recipe.
Fruit Salad Jack-O'-Lantern
Hollow out an orange, carve it a sinister face and then fill it to the brim with a mix of your favorite fruit for a wide range of vitamins and some filling fiber.
Candy Corn Smoothie Or Parfait
Give your typical calcium- and protein-rich yogurt or smoothie a festive makeover with some candy corn-inspired add-ins. Try pureed pumpkin and cocoa powder, or banana, papaya and pineapple like in this recipe.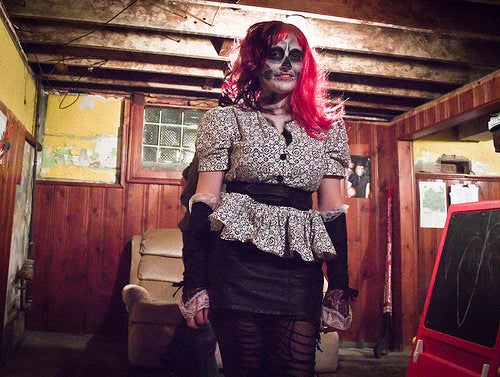 Sneaky Halloween Health Hazards