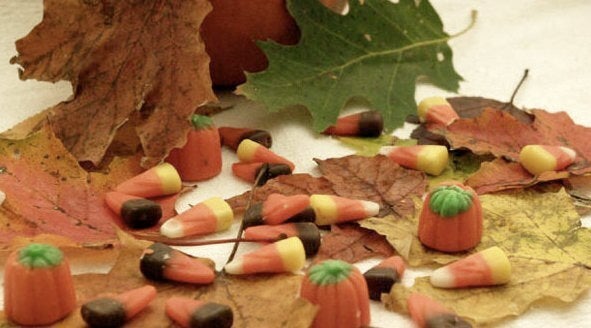 When I think of Halloween, it takes me back to my childhood and walking around the neighborhood with my sisters and my plastic Halloween pumpkin full of tantalizing treats. My sisters and I would come home and Mom would review what was in our loot and allow us a few (two or three) pieces of candy.
Even then, before we all really knew the evils of sugar, artificial preservatives and flavors, my mom was dialed in. We could enjoy, but with mindful moderation. As a single father of 3-year-old twin girls, I find I use some of the lessons I learned from my mother as well as information that is available now but not when I was a child. I have shown my daughters the importance of eating healthy, balanced meals and have exposed them to some of my favorite foods: Greek yogurt, organic fruits, green vegetables, quinoa, lentils, and wild salmon to name just a few of the things we eat on a regular basis. When we are out to eat -- at grandma's house, a restaurant or at the local grocery store -- they will say "Daddy, are the fruits organic?" When it comes to beverages, the only things they ask for are organic milk and water. They will say, "We don't drink juice, we drink water." I know I have -- to this point -- raised them well. Consequently, when we indulge in a sweet treat, they know it is something rare, and they appreciate it for that.
My girls and I are going on our fourth Halloween and I have, so far, avoided any candy issues. Now that they are in school, I suspect their classmates will be dressing up and discussing where they are going trick or treating. Of course, I won't be one of those parents -- I will let them go trick or treating with their friends if they ask. I will then use my mother's rule and review the "loot" they've collected. The things I will let them eat: packaged dried fruits and nuts, anything with dark chocolate and either licorice or a Tootsie Pop. Of this assortment, they will get to choose three, of which they can eat one a day.
Halloween can be fun and relatively healthy. The key is using moderation and making the best choice of the things available. Read the nutritional facts -- you may be surprised at what you find:
1.Gummy bear candy has no fat but 65 grams has more than 30 grams of sugar. You're not going to eat just one gummy bear, so you're likely to consume a lot of sugar to satisfy your sweet craving without any nutritional benefits.
2.Dark chocolate has been clinically shown to have healthy properties, but make sure you're getting the healthiest choice. Avoid dark chocolate bars that add nougat or caramel, as the calories and sugar will dramatically increase. Choose plain dark chocolate with 70 percent or higher cocoa content with almonds.
3.Red licorice sticks. Two or three pieces would have approximately 65 calories and about 9 grams of sugar. I would say this is a smarter choice than Gummy bear candies.
4.Tootsie Pops are my all-time favorite. Who will ever forget the commercial of the wise old owl: "How many licks does it take to get to the center of a tootsie pop?" These have 60 calories and 10 grams of sugar.
5.Snickers Bar. I would avoid this bar as well. It comes in at 270 calories, 13.6 grams of fat, and almost 30 grams of sugar.
Halloween is a holiday that kids look forward to. I also think it is one of those holidays that can go either way. I have and will continue to show my daughters that you can celebrate and have fun in a healthy way. Just follow my holiday suggestions and you will have happier, healthier children and less unpleasant visits to the dentist.
Related