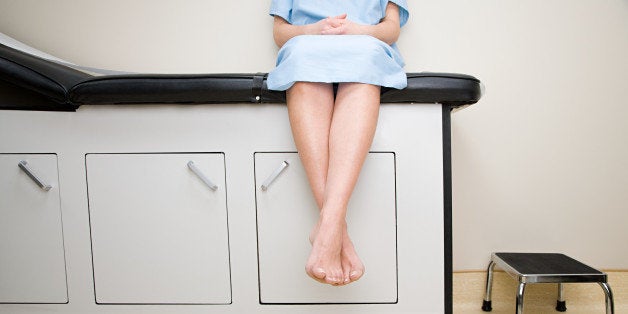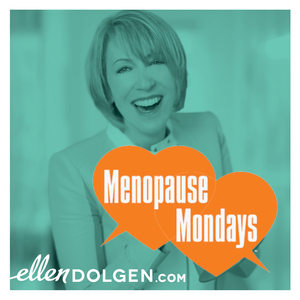 As women of 2014, we have grown to have a keen sense of intuition. This intuition has not only driven us throughout our lives, but has allowed us to act upon and make decisions regarding situations we are not fully comprehensive of, per se, a sneaky cheating ex you just knew was doing you dirty! We gain knowledge and act upon this intuition more and more as we grow older, which is beneficial getting into the menopause and susceptible cancerous stages of our 2014 lives.
Earlier this past year, 63-year-old Molly took a bathroom break on the drive home from a family vacation and noticed a small red speckle on her toilet paper. This postmenopausal woman hadn't had a menstrual cycle in five years and immediately had her guard up. Of course excuses such as a bladder infection surrounded her head, but she knew deep down there was something just not quite right -- and yet not an hour later she found another drop.
She immediately Facebook phone-messaged a mutual friend and me, asking if she should be scared, we both replied, "Molly you need to see your gynecologist."
While vaginal bleeding can be caused by a lot of things, especially in perimenopause and menopause (vaginal dryness, anyone?), it's also a common sign of uterine cancer, which Molly was about to find out she had. More than 40,000 women are diagnosed with uterine cancer each year, according to the Foundation for Women's Cancer.
On cue, she called her gynecologist and scheduled the appointment for the next day. A pap was performed, and to Molly's gut feeling a small polyp was found and removed for screening. The gynecologist scheduled an immediate ultrasound and a week later she received the devastating cancer news. The gynecologist proclaimed, "You're going to have to have a hysterectomy."
"I was not prepared. It was as if this entire thing happened to somebody else," Molly said. "The experience of being healthy one day and having cancer the next is so bizarre. It felt almost as if it were a bad dream." Molly learned she had an estrogen-related cancer, which meant a surplus of unopposed estrogen in her body helped to coax along the cancer's growth
In a flash the hysterectomy was over and Molly spent one night in the hospital. While her most memorable thought was an overly obnoxious lady (probably pre-menopause, hehe) down the hall from her, she was grateful to have the surgery over with. Thinking like most women they are Wonder Woman, she wanted to start new and jump right back on her feet. Luckily, her daughter brought her back to reality and helped her set realistic goals, while the growing sisterhood of cancer and hysterectomy survivors provided her solace.
The fact is, ladies, one third of all American women will have to have their uterus removed and half a million in the U.S. will have hysterectomies each year, according to Lauren Streicher, MD, Associate Professor of Obstetrics and Gynecology at Northwestern University's Feinberg School of Medicine in Chicago and author of The Essential Guide to Hysterectomy: Advice from a Gynecologist on Your Choices Before, During, and After Surgery. For instance, the Cancer Support Community offers phone, online, and in-person support for women battling cancer. This New Year, established social circles, religious groups, and health communities can prove instrumental in getting women back on their 2014 feet -- both physically and emotionally -- following cancer. Cancer is scary, heck its in the back of everyone's mind and hysterectomies are no walk in the park, but the intuition we have to detect and act upon early is worth it by living and appreciating to see another day. Life is a gift ladies, a gift we deserve to have!
Now, post-recover, Molly is confident her early caught cancer-or as she calls it, her "bad dream" -- is behind her this New Year. Of course, she still has follow-up appointments with her gynecologist (every three months, then every six, then every year for five years). While there is not currently any 2014 routine screening tests for uterine cancer, abnormal vaginal bleeding typically spurs early, life-saving detection in women like Molly, according to the Foundation for Women's Cancer. Here are some helpful tips from Dr. Streicher on how to decrease the risk of uterine cancer in the New Year.
The key to our 2014 success, ladies, is to use that powerful intuition we have that's filled with our womanly knowledge to be proactive with our lives. The power of the 2014 sisterhood knows no bounds -- as long as we never stop talking! So let's stop shrugging off our health this New Year and use our intuition and regular check-ups to give our bodies the voice we know deep-down they deserve!
Suffering in silence is OUT! Reaching out is IN!
For more by Ellen Dolgen, click here.
For more on women's health, click here.
Ellen Dolgen is an outspoken women's health and wellness advocate, menopause awareness expert, author, and speaker.
After struggling through the silence that surrounds menopause, Ellen resolved to help women reach out and end the confusion, embarrassment, and less-than-lovely symptoms that come with "the change." Her passion to be a "sister" to all women fueled Ellen's book, Shmirshky: the pursuit of hormone happiness. As a result of her women's wellness journey, and in response to the overwhelming thirst of her ever-expanding audience for empowering information, Ellen's weekly blog, Menopause MondaysTM was born.
Menopause MondaysTM allows Ellen an expansive platform from which she broadens her discussion of menopause, women's health, and life as a menopausal woman. Her weekly newsletter provides a one-stop shop for the latest menopause and women's health news and research, allowing women the access and know-how needed to take charge of their health and happiness. In addition to Ellen's ever-growing social media presence, EllenDolgen.com has fast become "the place" on the web for informative and entertaining women's menopause and wellness engagement. Ellen is #1 on Dr. Oz Sharecare.com Top 10 Social HealthMakers on Menopause. In 2012 and 2013 EllenDolgen.com was named first on the list of the "Best Menopause Blogs" by Healthline. Ellen is also a regular contributor to over a dozen leading women's health blogs. Her motto is: Reaching out is IN! Suffering in silence is OUT!
Ellen has appeared on the "TODAY Show," "The Katie Show," "NBC Nightly News", the "Rachael Ray Show," "The Doctors," Oprah Radio, Playboy Radio, NPR's "Tell Me More," Doctor Radio, and dozens of regional and national media outlets. In 2011 she appeared in a sold-out, San Diego production of "The Vagina Monologues." Ellen was one of the first regular contributors to debut on The Huffington Post's, Huff/Post50, which targets 116 million Americans over the age of 50.
REAL LIFE. REAL NEWS. REAL VOICES.
Help us tell more of the stories that matter from voices that too often remain unheard.