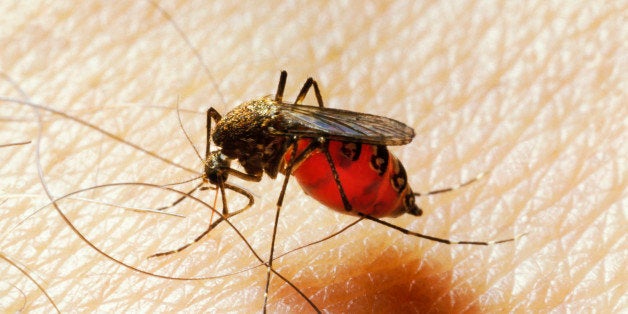 This week the Centers for Disease Control and Prevention (CDC) announced a new initiative that targets parasitic diseases in the United States. Coinciding with the publication of a series of articles in the American Journal of Tropical Medicine and Hygiene (AJTMH), the new CDC initiative will prioritize five major parasitic diseases -- Chagas disease, cysticercosis, toxocariasis, toxoplasmosis and trichomoniasis -- which are considered neglected because they mainly impact Americans who live in extreme poverty, especially in the southern United States and in degraded urban areas of major U.S. cities.

CDC's renewed commitment to these diseases is extremely welcome, and I especially want to congratulate the dynamic leadership of their Division of Parasitic Diseases and Malaria including Drs. Monica Parise and Larry Slutsker, who lead these activities. I am co-author with them in an opening editorial for the AJTMH series.
My 2008 paper emphasized some elements of America's neglected infections of poverty that unfortunately are still true today. First, they are surprisingly common afflictions, and I provided estimates suggesting hundreds of thousands or even millions of Americans are infected with at least one of them. Moreover, with the exceptions of giardiasis and cryptosporidiosis most of the diseases listed in Table 1 predominantly affect people living in severe poverty and more often than not, people of color, especially African Americans and Hispanics. Another important point is that many of these neglected infections are transmitted in areas of concentrated poverty within U.S. borders.
The article stimulated two important initiatives:
First, it helped to provide an intellectual framework for the 2011 launch of our National School of Tropical Medicine at Baylor College of Medicine. Located in Houston, Texas, our National School has created one of the very first tropical medicine clinics for indigent patients affected by these diseases (headed by Dr. Laila Woc-Colburn), as well as unique training for physicians and medical students to recognize, diagnose and treat these infections (with a unique teaching laboratory headed by Dr. Kathryn Jones). We also conduct translational R&D to develop new diagnostics for neglected infections of poverty (led by Dr. Rojelio Mejia), and in collaboration with the Sabin Vaccine Institute and Texas Children's Hospital Center for Vaccine Development -- a research anchor of the National School -- we are developing new neglected disease vaccines, including those for diseases here in Texas: Chagas disease, leishmaniasis and West Nile virus infection (headed by Dr. Maria Elena Bottazzi). We also established a vector borne and zoonotic disease group that conducts epidemiologic investigations on these diseases in Houston and surrounding areas of Texas. Led by Dr. Kristy Murray that group has confirmed the emergence of dengue fever, Chagas disease and other neglected infections in the region.
A second important outcome was the introduction of legislation for these diseases including the Neglected Infections of Impoverished Americans Act in 2010 and 2011, which unfortunately did not pass. However, a new NTD bill is expected to be introduced soon that will cover a number of important topics.
I am hopeful that working together with new legislation we will make 2014 a watershed year for these diseases!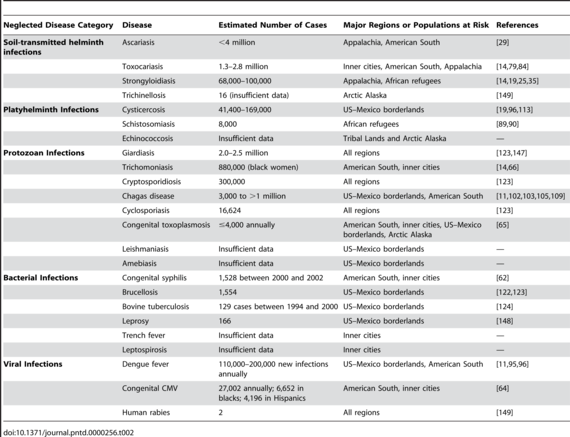 Peter J Hotez MD PhD is Dean of the National School of Tropical Medicine at Baylor College of Medicine, Texas Children's Hospital Endowed Chair of Tropical Pediatrics, and President of the Sabin Vaccine Institute.
Related