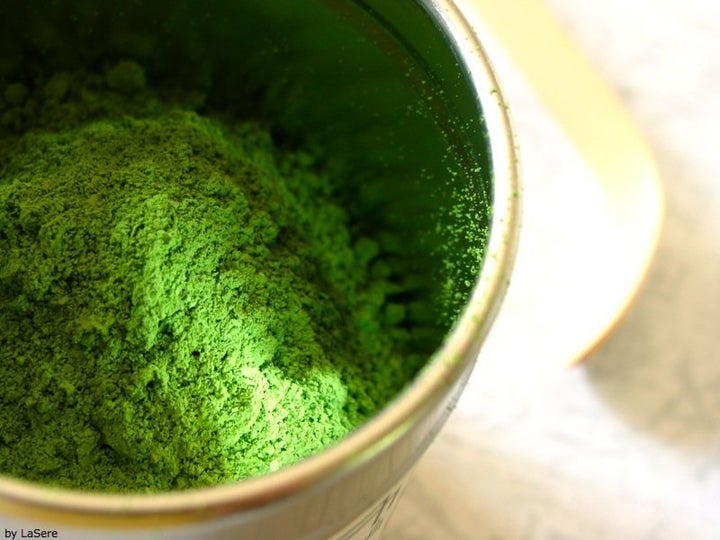 By now, you've probably hopped on the matcha bandwagon. Whether you're chowing down on matcha ice cream or grabbing iced lattes from your local coffee shop, this powdered green tea's rich, creamy taste is hard to resist. Plus, it has some appealing health benefits, including a host of antioxidants.
But grabbing a matcha to go every morning can get pricey, and all those matcha treats can get a tad unhealthy. Luckily, it's pretty easy to make your matcha at home without tacking on a ton of sugar and calories.
Check out these five healthy matcha recipes:.
3 oz of lemonade

4 oz of water

1 scoop of matcha (1/2 tsp)

1 handful of ice
Check out more fun and easy ways to prepare iced matcha drinks from PANATEA here.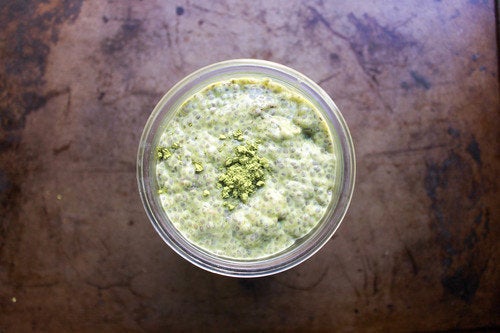 3/4 cup milk (cow or nut milk)

2 tablespoons chia seeds
1 teaspoon matcha
1 teaspoon maple syrup
Combine all ingredients and stir well.
Chill in refrigerator for 2 hours or overnight.
Check out more recipes from Nerdy Bites here.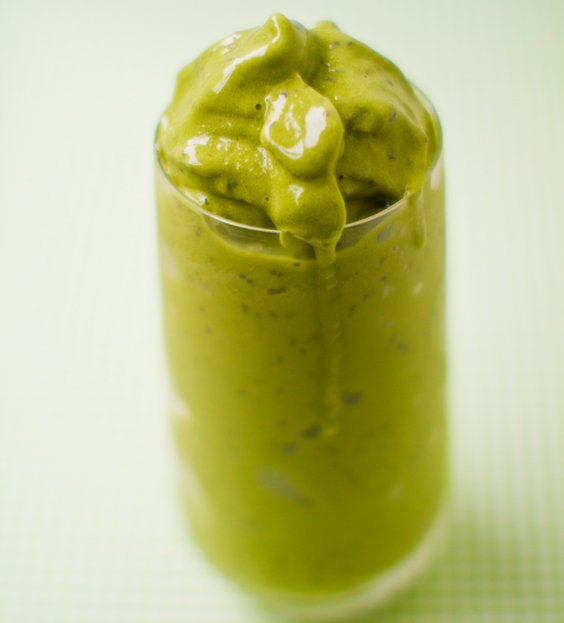 1 large banana, frozen

1 1/4 cups watermelon, frozen

3/4 -1 cup soy milk

1 tsp chia seeds (optional)

1/2 - 1 tsp matcha powder
Check out more recipes from Happy Healthy Life here.
What are you waiting for? Go prepare some matcha!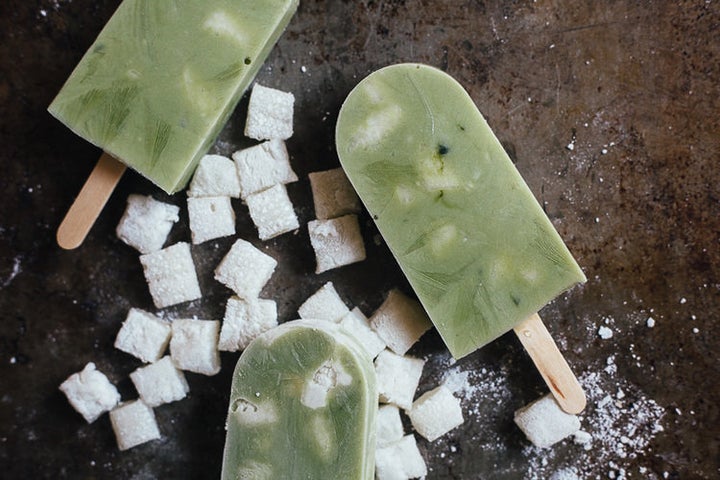 2 cups plain yogurt

2 tbsp honey, or more to taste

2 tsp matcha powder

1 pinch of kosher salt

1/4 tsp vanilla extract

1/4 tsp almond extract

1 c mochi bits
Whisk together all ingredients except for the mochi.

Taste and add more honey, if desired.

Fold in the mochi.

Spoon into popsicle molds, insert popsicle sticks, and freeze for a few hours.

Run the molds under warm water for easy removal.
Check out more recipes from Molly Yeh here.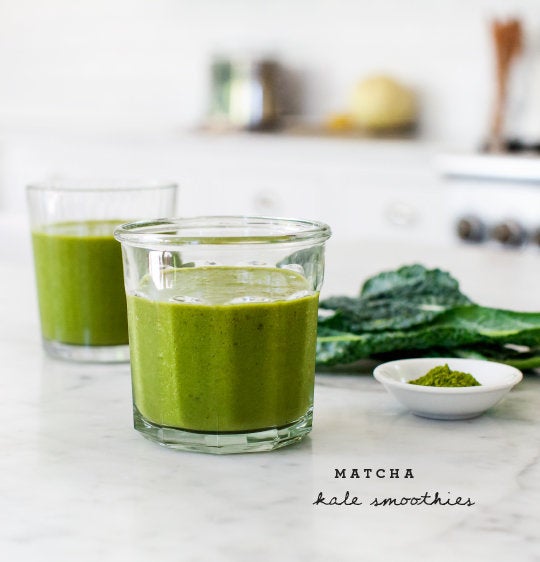 1 banana (freeze it in advance)
1 cup almond milk
2 tsp matcha
2 leaves of kale, stems removed
1-2 ripe peaches (or pears)
½ tsp grated ginger
handful of ice
In a high speed blender, combine all ingredients. Blend until smooth
What are you waiting for? Whip up some matcha!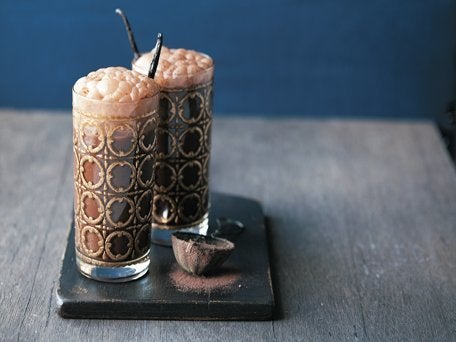 10-Minute Desserts
Related