Eating healthy does not come naturally to everyone. And that's because the act of healthy eating is a practice -- it's not just ingrained in us. It requires some thought, planning and preparation. In other words, if you really want to master the art of eating well, you should embrace the principles of meal planning.
We're not saying that you should plan every single piece of food you're going to consume, or even that everything you eat has to be considered "health food" -- there will always be a time and a place for a great piece of pizza. But if you put some thought into how you are going to fuel your body, it's much easier to do so with good-for-you foods. If this is new to you, we're here to help.
As part of our Eat Well, Feel Great Challenge, we have five recipes for you to prep on Sunday to help you make smarter food choices throughout the week -- or at least for part of the week. Each week we'll offer five new recipes and a grocery list to go with it. By the end of the month, we're confident you can incorporate this practice into your life all on your own.
Without further ado, here are five deliciously healthy recipes to start week one off right. Scroll to the bottom of this page for the grocery list.
Fast, Healthy Nut Seed Breakfast Cookies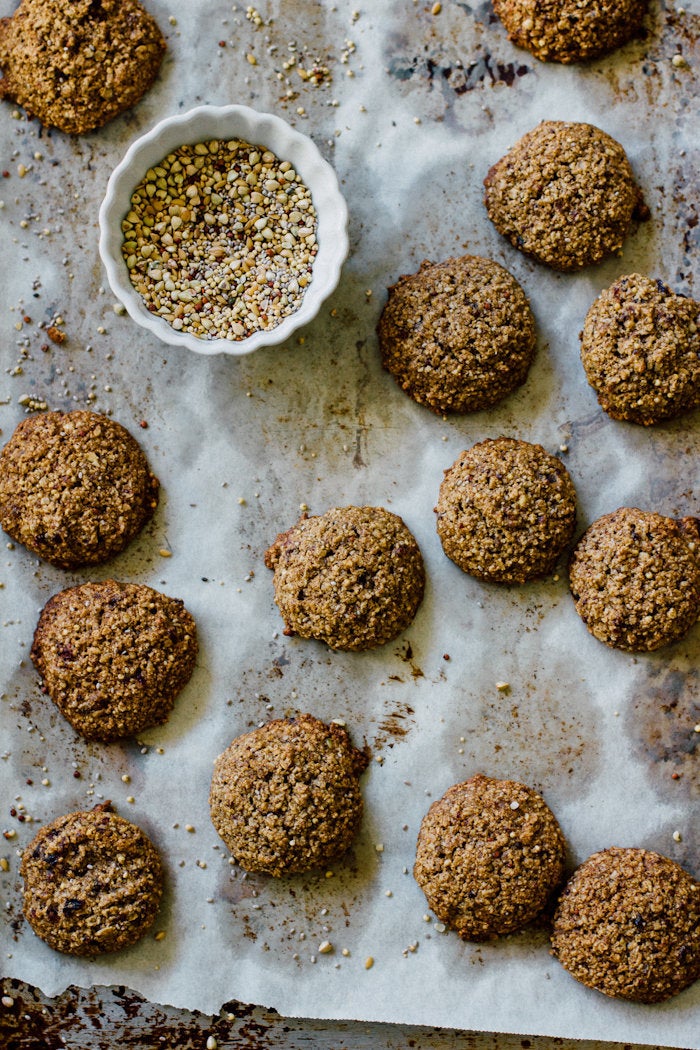 Vegan Stuffed Poblano Peppers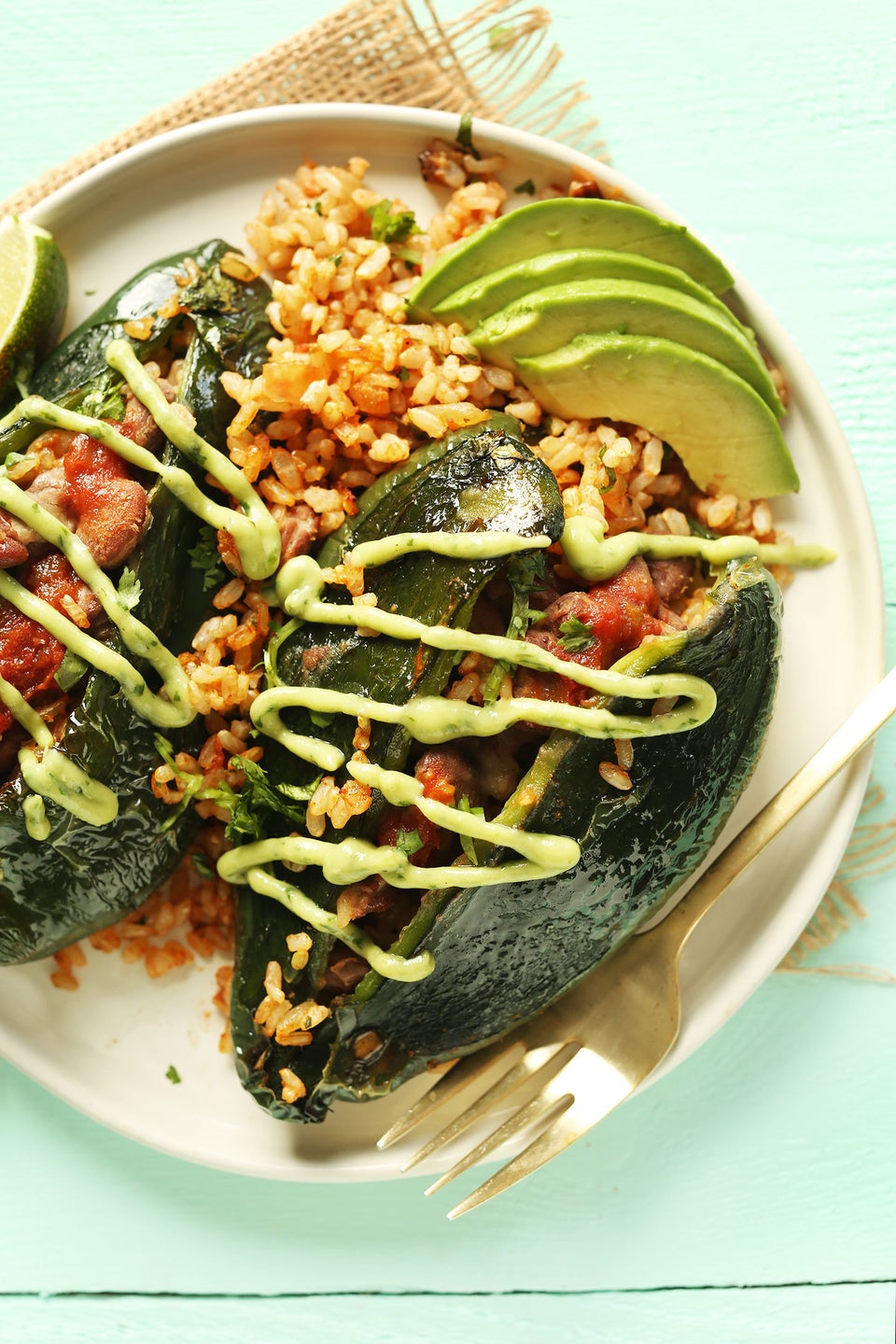 Super Simple Jerk Chicken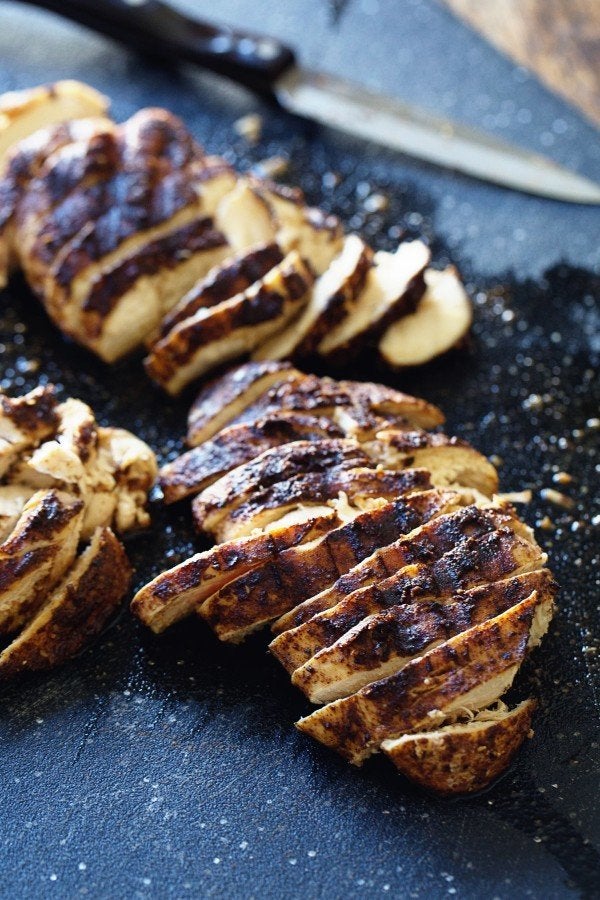 Bulgur Vegetarian Chili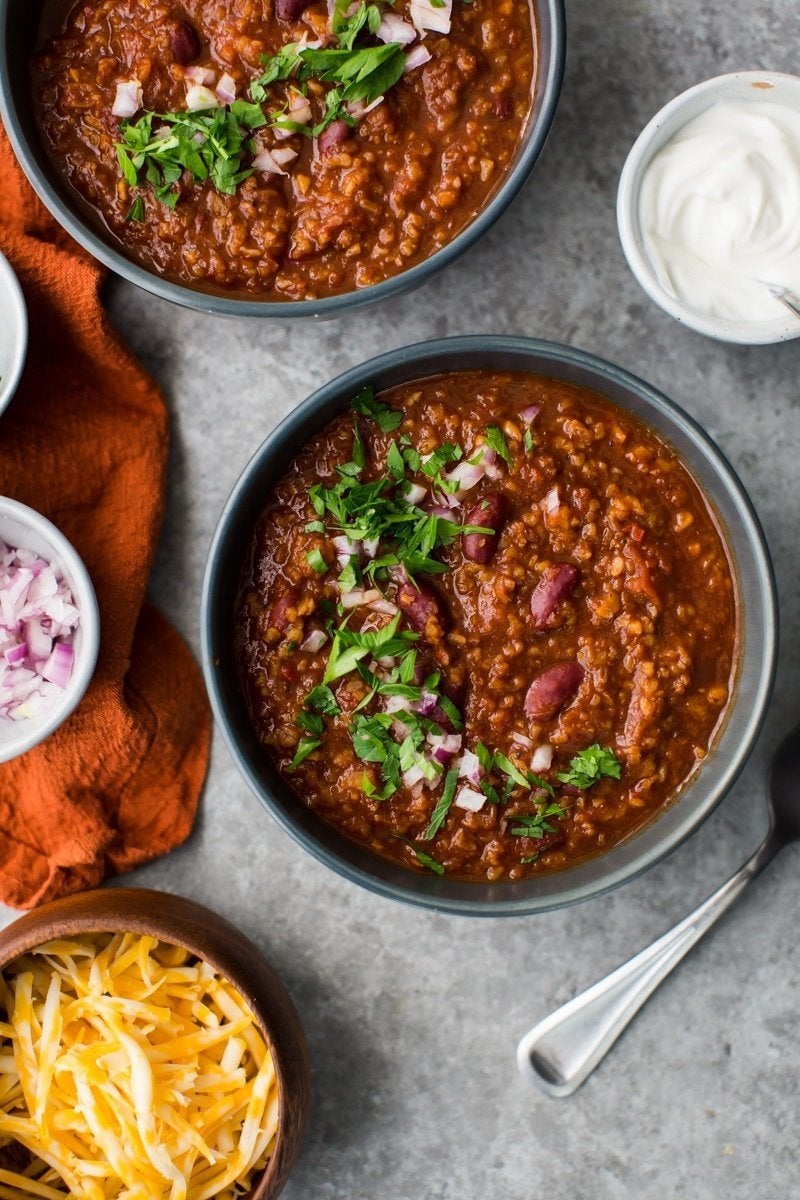 Date-Sweetened Pumpkin Balls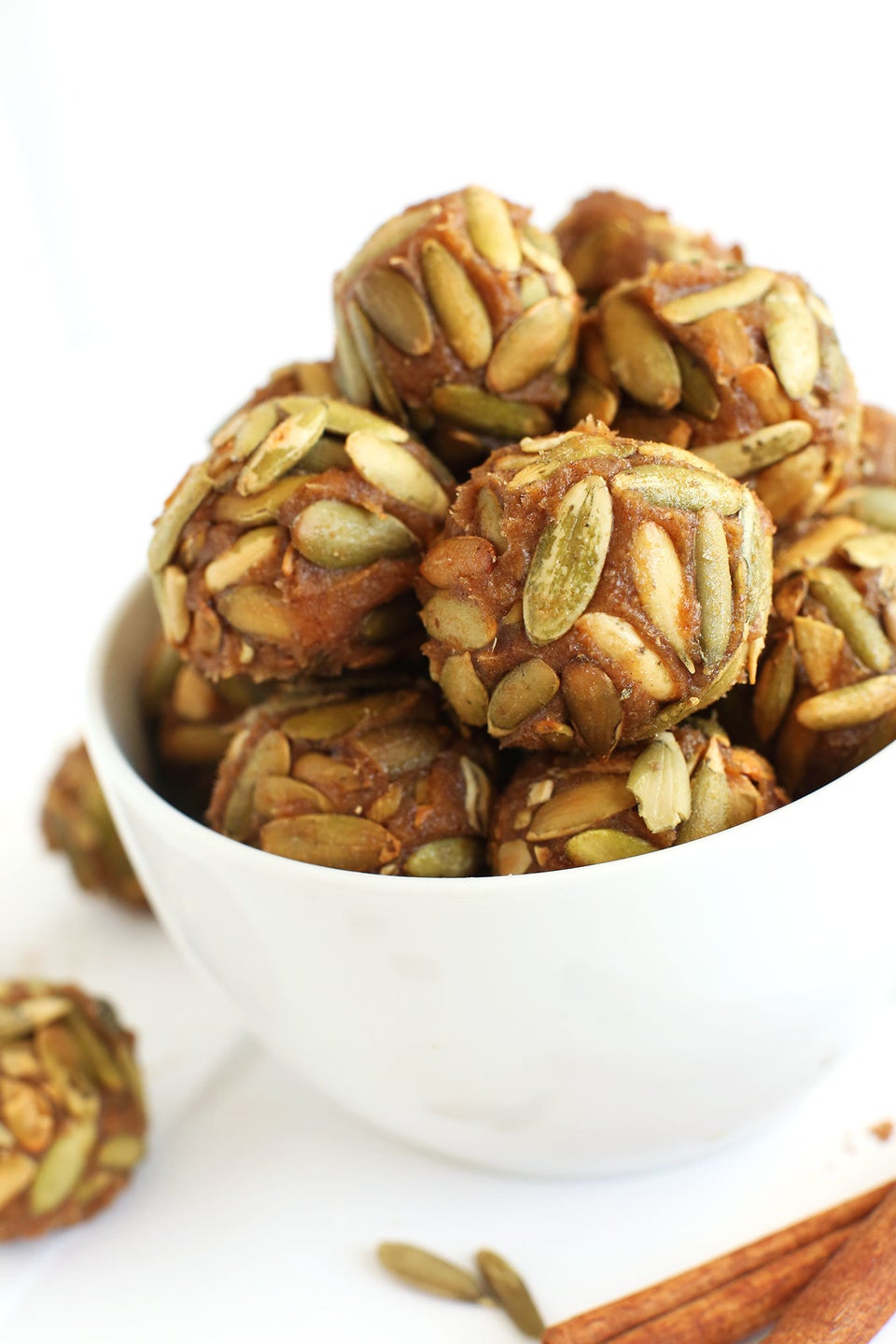 Grocery List
Pantry items:

12 ounces medjool dates
1 can pumpkin puree
1 28-ounce can crushed tomatoes
2 ounces bittersweet chocolate
4 cups vegetable broth
1 14-ounce can pinto beans
1 14-ounce can kidney beans
1 jar chunky salsa
Quick oats
Dried cranberries
Raw pumpkin seeds
Bulgur
Brown rice
Almond meal (or whole almonds to ground)
Flax seeds, hemp seeds or quinoa

Perishable items:

1 1/2 lbs. boneless, skinless chicken breasts
1 egg
2 medium-sized sweet onions
2 garlic cloves
1 jalapeno
1 parsnip
Bunch of cilantro

Items you probably own, but might not:

Chili powder
Oregano
Cumin
Smoked paprika
Cloves
Cinnamon
Cayenne pepper
Allspice
Pumpkin pie spice
Vanilla extract
Brown sugar
Baking soda
Maple syrup (can substitute with honey)
Coconut oil (can substitute with olive or vegetable oil)
Grapeseed oil (can substitute with olive or coconut oil)
Do you want to be more mindful about eating healthy foods that'll keep your mind and body at their best? Sign up for our newsletter and join our Eat Well, Feel Great challenge to learn how to fuel your body in the healthiest way possible. We'll deliver tips, challenges and advice to your inbox every day.
Popular in the Community